TOEFL Test Format: Tips to Take Advantage of the TOEFL Exam Pattern to Get High Scores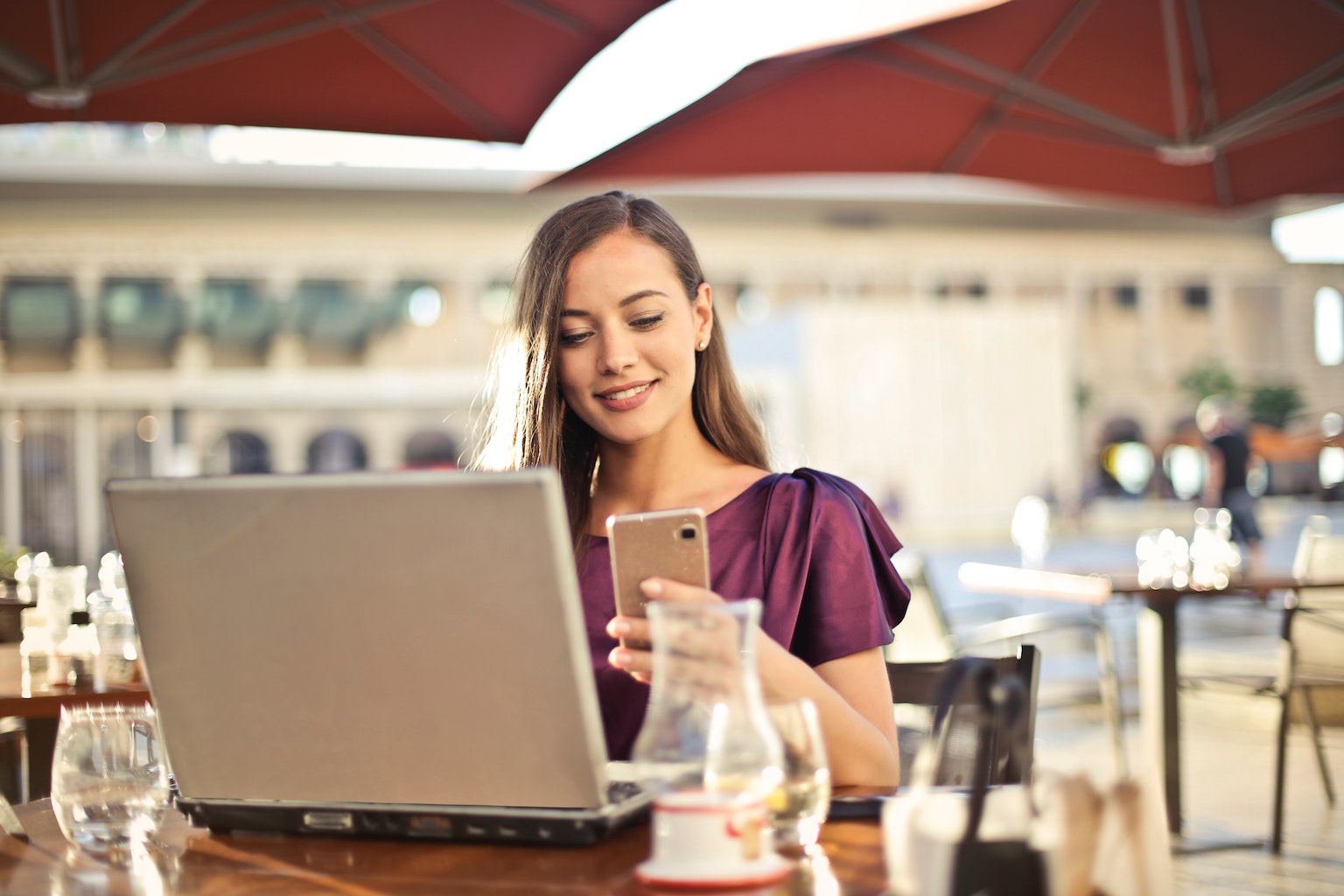 In our previous article, we talked about how to prepare for the TOEFL for your dream university abroad. Although there are numerous theories and study plans out there, it wouldn't matter if you are not ready with the test patterns. 
How do you improve your chances of passing then? Let's start with the TOEFL schedule breakdown.
The TOEFL Schedule Breakdown
The TOEFL is a 4-hour test designed to gauge your ability to use English in day-to-day life. The TOEFL has a maximum score of 120 divided into 4 sections with 30 points each. The 4 sections are Reading, Listening, Speaking, and Writing.
Here is the sample schedule you will encounter:
Reading is roughly 60-80 minutes
Listening is roughly 60-90 minutes
Speaking is roughly 20 minutes.
Writing is roughly 50 minutes.
Sometimes, people fail the test, not because of the lack of preparation. It's just that they didn't practice testing themselves enough with the TOEFL mechanics.
You should not forget to practice as if you're taking the actual test yourself. With proper preparation and testmanship, you can greatly increase your chances of getting the score you needed for your future university.
With practice, you can even employ different strategies per section to pass and even get high scores for your dream university. Here are tips to take advantage of the TOEFL Exam Patterns!
Reading Section
The Reading Section is timed at around 60-80 minutes to test your reading comprehension skills. You will be reading around 3-4 passages (around 700 words each), and you're tasked to answer questions with the following format:
"Multiple Choice" questions that are worth 1 raw point.
"Inserting a Sentence" questions are shown at second to the last question in each passage. In this part, you are given a new sentence. And you're tasked to insert that sentence into the best area in the original passage. You get 1 point for every correct answer.
Lastly, the "Reading to Learn" question appears in the last part of every passage. You are given multiple main points in the passage, and you need to arrange these points to reflect the summary of the passage.
You scored 2-3 raw points per "Reading to Learn" question. You can also have partial points in this subsection. With that, here are some tips to ace the Reading Section.
Read the Question First
Reading the whole passage might be time-consuming. Not to mention, you might need to go back to find the answer the question is looking for. Why not do it backwards? Read the questions first.
Think about the questions like a study guide for your reading. By reading the question first, you know now what you should look for in the passage. It's a more efficient way to attack the problems.
Skip the Difficult Questions
The Reading Section allows you to skip questions. If you find a question too difficult, focus on the ones you can answer first. You can go back to it as long as you still have the time.
Listening Section
The Listening Section is designed to test your English comprehension from verbal conversations. It is timed at around 60-90 minutes.
There will be around 4-6 lectures and 2-3 conversations you need to listen to.
The Lecture audio recording lasts around 3-5 minutes with 6 questions while the Conversation audio recording lasts for 3 minutes with 5 questions. You will also see pictures or words depicting the speakers or the topics in the audio recording.
You can only hear the audio recording ONCE. Afterwards, you will be asked questions about it. Take note that you can't go back to previous questions. You are not allowed to skip without answering.
The format for the questions is as follows:
"Multiple Choice" questions are worth 1 raw point.
You will also be given "Multiple Answer" questions that ask you to choose more than 1 answer with the choices given. It is also worth 1 raw point.
Lastly, the examiner will also replay some parts of the audio and ask questions relating to that "Replay." Make sure to focus on the content of that sound clip more than the other parts of the audio. The answer is most likely already there.
With that, here are some tips to ace the Listening Section.
Take Notes
Since you are only allowed to listen to the audio once, you should take notes as you listen. Jot down the main points of the recording. It will help you gather the important information to answer the question.
Answer Carefully
A lot of examinees choose the first answer that looks right. Stop and read all the choices first. The examiner designed the choices to trick those who aren't attentive enough. Answer carefully.
Speaking Section
The Speaking section aims to test your ability to convey your ideas in normal conversations. It's clocked in around 20 minutes. You will be asked about topics ranging from campus situations, academics, and some familiar topics.
There will be around 6 speaking questions you need to answer.
For the first two tasks, you will be flashed with 2 questions regarding familiar topics. You will have 15 seconds to prepare and 45 seconds to speak.
The next 4 questions will integrate your reading, listening, and speaking skills. For task 3 and 4, you will be given a passage and an audio clip (1 minute). You will have 30 seconds to prepare and 60 seconds to respond to the question.
For tasks 5 and 6, you will be given a 2-minute audio clip, and you have 20 seconds to prepare and 60 seconds to respond to the question.
Here are tips to ace the speaking section:
Use Words You Are Familiar With
Confidence is key. You don't need to impress the examiner with highfaluting words you don't understand. It's best to stick with the vocabulary and expressions you are familiar with. You don't need flashy words as long as you can clearly relay your ideas.
Practice Your Pronunciation
You need to know how to pronounce words properly. For every mispronounced word, you will be deducted a point.
Plan What You Will Say
It's difficult to say a compelling answer on-the-spot. Use the time you are given to prepare your answer. Get a piece of paper and write down the structure of your response. In this way, you have a guide to what you will say when you answer the questions.
Writing Section
The Writing Section aims to test your ability to convey your ideas in written form. You will be given 50 minutes to answer two tasks about familiar topics.
Task 1 also combines your reading, listening, and writing skills. You will have 3 minutes to read a 300-word academic article and a 2-minute long audio clip of lecture regarding that topic.
You need to write an essay with at least 150 words about how the article and the lecture connected or disproved each other. You will have 20 minutes to answer this question.
For task 2, you are just given a question, and you need to write an essay with at least 300 words. You have 30 minutes to provide your opinion regarding it.
With that, here are tips to ace the writing section:
Create an Outline
You need to show the coherence of your work. With this, planning an outline will structure your essay to flow smoothly with your ideas.
Use Language You Are Familiar With
Again, you don't need to have the best vocabulary to create a compelling essay. You should stick with expressions and vocabulary that you are familiar with. The important thing is to convey your ideas clearly and concisely.
Leave Time to Check
It's seldom that you have essays that are error-free at first draft. Although you are pressed with time, you need to have ample time to recheck, reorganize, and proofread your work. With this, you are sure to get higher marks.
Conclusion
With the tips above, you are now equipped to take the TOEFL excellently. To raise your chances more, you can seek the help of online tutors to guide you in passing the TOEFL.
LingualBox offers affordable 1-on-1 classes with certified high caliber tutors. And it's affordable enough for as low as $2 per 25-minute session that can be scheduled on your own time!
It's especially helpful with the speaking part. You have an expert teaching you proper sentence construction and pronunciation used in everyday conversations.
Check out LingualBox and enter your dream university with ease!
More Interesting Topics:
---