Tips in Writing an International Resume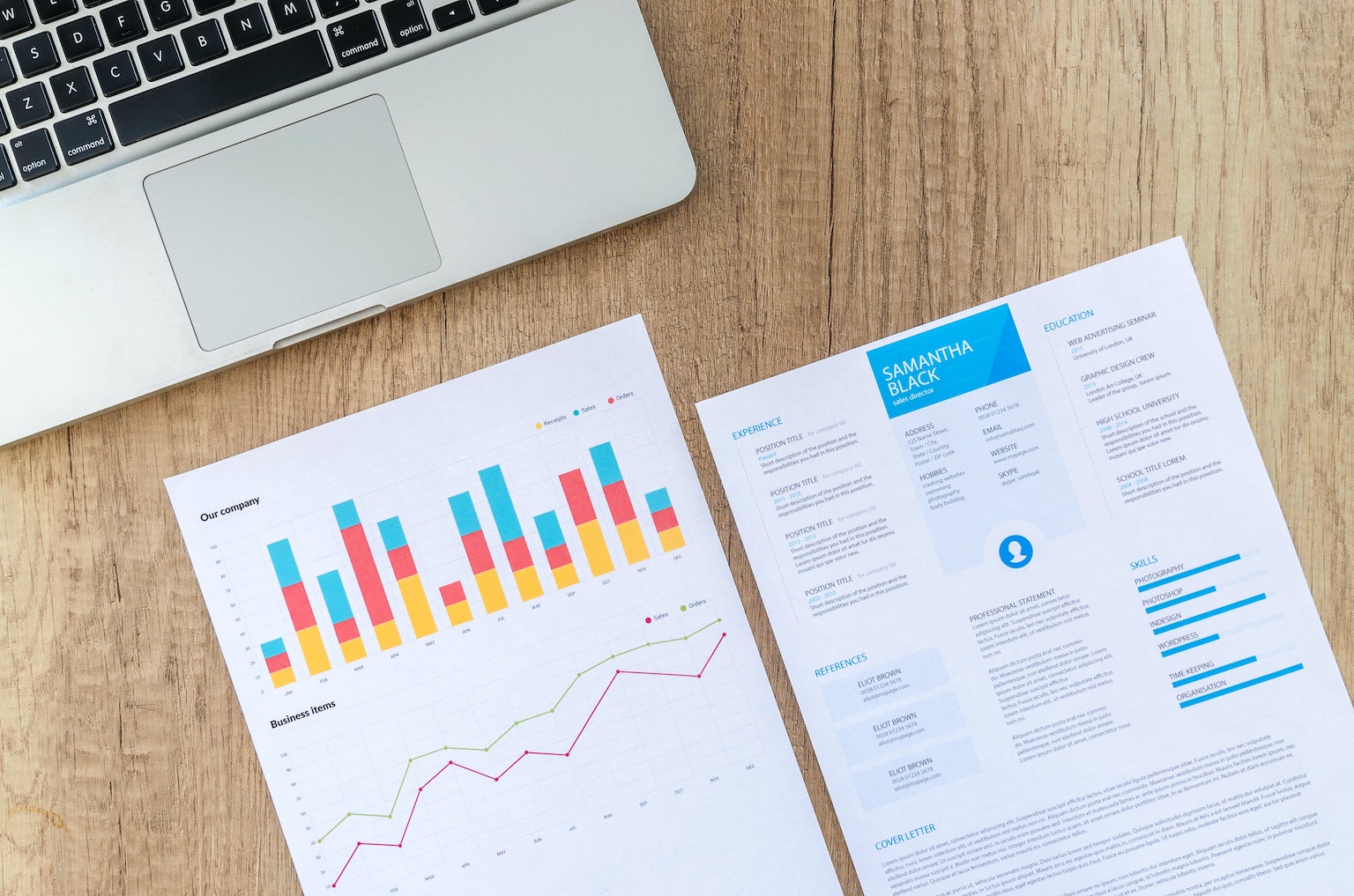 Impressing an international recruiter can be more challenging as they are too familiar with international resumes and applicants. Also, differing cultural, social, and professional expectations may affect. Since your resume is the basis of their first impression, you have to make sure it is effective. Indeed no single resume can fit in all across different industries or countries, as every job requires a resume tailored for its specific requirements and cultural environments. However, creating a global resume is possible and get it right even if your reader is from another continent.
By following global best practices you can create a resume that applies anywhere in the world. An international resume is about containing the right details for each of the standard sections. Apt content and professionally presented resume can make it possible to have a global reach. Read on this article to find out the most widespread features of global resumes.
Content
1. Contact details
Your contact details should be prominently displayed. How you position it could vary according to your format, however, it is ideally placed at the top of the page. Since international employers may contact you several months after applying, make sure you provide a permanent email address and a valid address. For contact numbers, always include your country code to make it convenient for them to reach out to you.
2. Summary statement
This section's purpose is to convince the employer that you're a perfect fit for their company. It highlights what you have to offer and the position you're looking for. Hence it gives the recruiter an overview of what you will most likely excel at, and what you want to do. When writing this part, do not go for a long explanation and stick to two to three sentences. Also, make sure that everything that follows in your resume should support what is written in this fundamental statement.
3. Work experience
When writing your work experience, include your title, company name, location, and start and end dates of your job. For job descriptions, write it in a few sentences that include your skills, projects you undertook and your roles and responsibilities. You can also include a statement that states why you were successful or what you were known for in each job.  
4. Education section
The education section can be placed below your summary or under your work experience. Regardless of where it's positioned, make sure that it is strategically placed. This section must include degrees, certificates and training programs you obtained. List your highest level qualifications first. Place each of your degrees and diplomas in a separate entry. Then include the title of your degree, your course of study, the name of your institution, year of completion, honors or distinctions if there's any, and grade point average (GPA). 
5. Personal information section
 This section covers age, gender, marital status, date of birth, nationality, work permits, countries of citizenship and native language. However, this part is oftentimes not included unless it's specifically requested. If you are submitting your resume to the US, UK, or Australia you need not provide too much personal information. In several countries, some personal details are illegal for companies to ask during the selection and interview stage. Thus, including personal details on your resume may put the selection committee in an awkward position. Meanwhile, in some high contact cultures such as Asian and European, it is customary that applicants include personal details. Ergo, it is best to determine whether to include personal details or not by finding out what's normal in the country you're applying to and then make your decision.
If you do not include further personal information, make sure that you still provide the following on your resume: 
Visa status and work permit
Most people forget to mention their visa current status since this is not needed when applying domestically. However, if you're applying to a foreign country the kind of permit you have and visa status have to be included. Whether you have or don't have a visa, or you have just applied for it, it's advisable to declare its status on the resume that you will send abroad. This will enable employers to instantly know if you are eligible to work in their country and if you fit right for the job. Make sure that you don't leave out this information and be honest with the status as the recruiter will find out eventually. 
Language skills
In the language skills section, the details you have to include are your level of fluency in a language, how much time you've spent speaking the language in a particular country and the institution where you studied it. Make sure that you are truthful and don't exaggerate how proficient you are in a language, as native speakers will immediately identify this.
6. Cross-cultural skills section
Since you'll be competing with other international and local candidates, you need to stand out. This section will enable you to tell employers who you are and make a good impression by highlighting your cross-cultural skills and experience. The entries you can include here are your writing and communication skills, artistic or athletic abilities, team building, and leadership skills, special knowledge, software skills, language fluencies, or any skills that your potential employers may find relevant. To identify what skills to include, you can look at the job description of the employer's post and look at the specific skills the role demands.
7. Memberships, extra-curricular activities, and interests
In this part, list the activities you enjoy doing, any affiliations you have, club memberships you are active in, leadership positions you held and any awards or recognition you might have achieved in doing your activities of interest. This section gives the employer an idea as to who you are outside the workplace and enables them to know how you spend your spare time.
8. Photo
In the U.S., Canada, UK, and Australia you need not include a photo on your resume as it may be regarded as a violation of the laws. Previewing an applicant`s appearance before the interview is prohibited as it may create discrimination. Meanwhile, employers in Asian and European countries will expect you to include a photo of yourself. If you are required to attach a photo, provide a professional-looking, tasteful and high-resolution headshot photo.
9. References section
References are not mandatory within the text of your resume. It will most probably be requested at some point before the hiring process is complete. However, if your references and resume are requested at the same time, submit a separate document that includes at least three people who can provide personal testimonials regarding your work ethic. Make sure to give their name, title, company name, and working contact numbers and email address. 
Structure, form, presentation
No matter where you are applying, the international resume format demands a simple, clean and easy to read document. 
1. Structure format
Two formats that you can use for your resume are the reverse chronological format and the functional format. The first format begins with your most recent job. Most international resumes are structured using it. Meanwhile, if you want to emphasize your skills and expertise due to some reasons like making a significant change in your career field or lack of real job experience, you can use the functional format which groups your experiences together thematically.
2. Section order
Since there are many lists within your resume, always sort it by order of importance. Place the most supportive item at the top. Make sure that each entry is described and provided with further details in a series of bullet points. 
3. Font style, size, and color
Times New Roman is preferred globally. If you are opting for other font styles, then choose anything that is simple looking such as Arial, Tahoma, Verdana Fonts, Calibri, Segoe UI or Palatino Linotype. For Times Roman and Arial, the standard font size should be medium ten and font color should be black and white.
4. Length of resume
No matter where you're applying for a job, two pages is the norm. However, for those who have more than a decade of experience, the pages can be extended up to two to four sheets. To do this employ efficient writing and make every word counts. Details should be precise, short and relevant for speed-reading. Meanwhile, if you are applying for a job that is based in the US, it is ideal to limit it to a single page. 
5. Language
Always make sure that your resume has an English version since it is the international business language. However, be aware of the cultural context of words as some terms and phrases mean different things in different cultures. In addition, make your resume sound familiar to the company by knowing the tone of their language.  You can achieve this by getting the common keywords used on their websites. Once you follow the same and make your resume in the language which is quite familiar to them, it might catch their attention.
6. Tone
Match the tone of your resume depending on which country you're applying. In western countries, resumes are typically personal marketing documents. It is used to self promote and showcase your professional and personal strengths and achievements. Meanwhile, in Asian countries, job candidates are expected to write more modestly.
The above guidelines tell about the presentation and standard content of a global resume. However, tailoring your resume to follow any specific guidelines provided by the company to follow the cultural expectations of the country it is based, will provide you even better results. So before sending your application abroad make sure you follow the standards of global resume and tailor it to specific guidelines. 
If you need help in developing your international resume, let LingualBox guide you. Start your free trial class today.
Check International Resume Samples
Related Topics:
---