Tips For Dealing With Client Complaints Over The Phone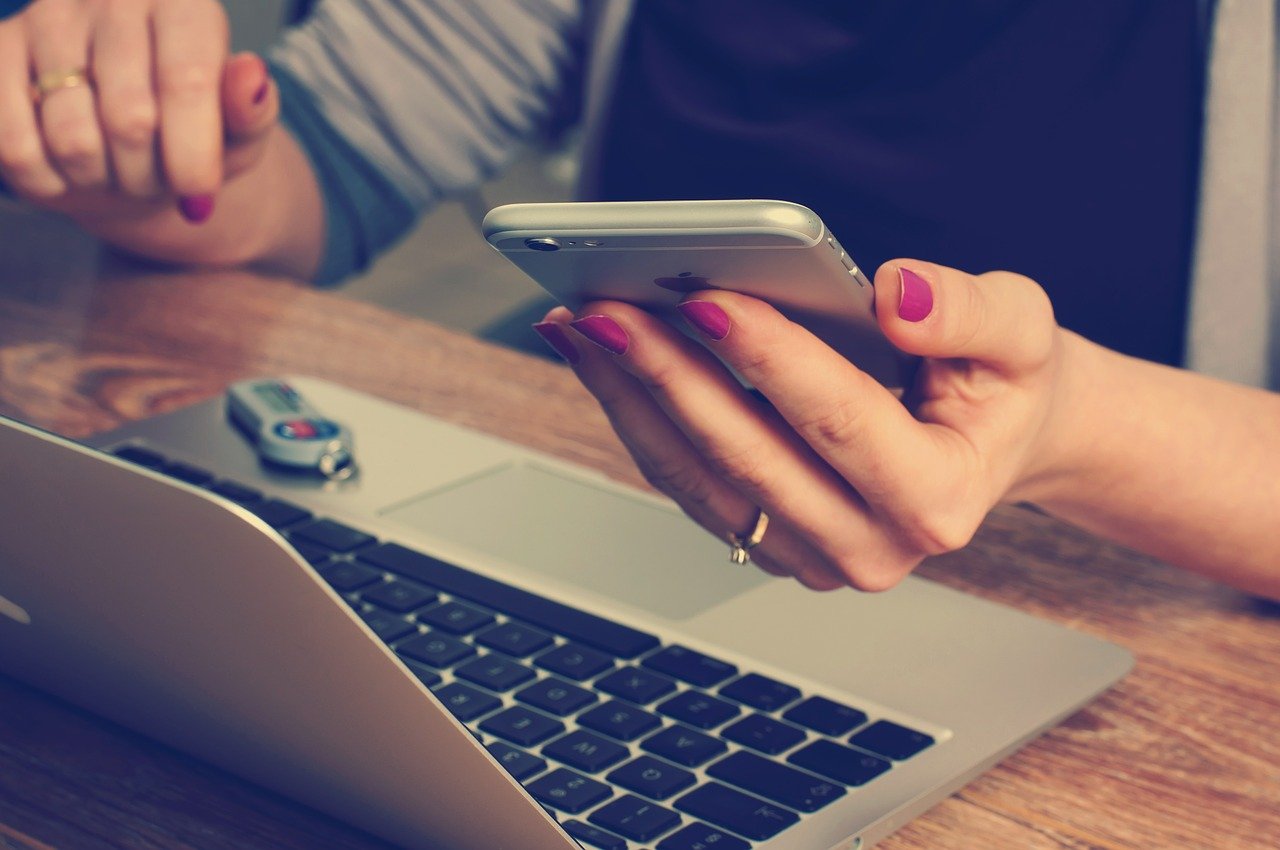 Client complaints are inevitable. Regardless of the size, nature, or success of a business, there will always be some who will be dissatisfied. Complaints may occur for different reasons, it may stem from a company's fault or a client's misunderstanding. Whatever the cause may be, clients are vital to running a successful business. All issues must be resolved in a satisfactory manner to keep them. Client loyalty has become elusive nowadays as they can easily switch to a competitor's service after a single negative experience. Therefore, it is imperative for every business to listen and understand what might cause them to stop patronizing.
Most of the time, the easiest way for clients to express their complaints is through a phone call. If you are running a business or working directly with them, you may have encountered handling their complaints via phone. It may seem easy to just answer a call and speak with them, however, communicating effectively to pacify their frustration is different. It entails skill and proper complaint response. Having a flexible response would help you to have something appropriate to say when dealing with them in a tough situation. To help you communicate effectively with a complaining client over the phone, here's a guide with some statements you can use. 
Open the conversation positively
To establish a rapport, it is apposite that you start the conversation by introducing yourself while sounding positive. This is often followed by a question to ask the reason for their call. However, remember to avoid using a leading, negative question since it will inadvertently sway your client to dwell on his dissatisfaction. Here are some ways you can start the conversation.
"Thanks for contacting

Wander Travel and Tours

. I'm John. How can I help you?"

"Wander Travel and Tours, you have reached Mr. Tim's' office. This is John, how can I help you?" 
Ask open-ended questions to get further details
Ask open-ended questions to understand the concern of your client better. This will divert their focus away from their bad mood and enable them to concentrate on giving details to find a solution.
"May I have your name please, so I can address you properly?"

 

"May I know when did you book your tour?"

"May I know what name did you use to book the tour?"

"Could you tell me a little more about how it happened?"

"Could you clarify what you mean when you say…?"
Respond courteously after receiving details
Saying 'Thank you' after getting some details makes your clients feel that what they have reported matters to your company. It helps them to see that the company hears them out, welcomes feedback and open to understanding the concern deeply.
"Thank you for that information. I'll just check on our system what has caused to be your problem."

"Thank you for providing the details. I'll coordinate with the local tour guide about this concern to make sure you don't experience this again."
Listen and acknowledge the client's emotional state
Listening and paying rapt attention is vital in handling client complaints. It helps you to determine the best way to handle the situation to arrive at an appropriate solution. Also, clients would feel better when they know they are being listened to especially when they are venting their disappointment. To show that you hear them out, acknowledge what they feel and understand their point, here are some small words and sounds that you can use. 
"I understand…"

"Yes, I see…"

"Uh-huh"

"Mhm"
At certain times, you may not be able to understand what the client is saying due to poor audio or other technical difficulties. Other times, the reason may be a difficulty in following what the client is trying to point out. To make sure that you understand their concern correctly, it is better to ask it again.
"I am so sorry to interrupt you, sir, I didn't quite get your last statement"
Verify the facts
After obtaining the details, you may repeat the gist of what the client has said. This will enable you to verify that you have got all the information correctly. Here are some ways you can do it:
"Mr. Ben, I am so sorry for the inconvenience you've experienced. You mentioned that the tour guide did not arrive at 9 am to fetch you at the hotel, so you just went to the attractions by yourself, is this correct sir?"

"Alright. Mr. Ben got it. Am I correct to assume that

you just went to the attractions by yourself

?"

"I'd like to summarize the situation to make sure I understand everything correctly."
Express empathy
Complaining clients appreciate that someone understands and empathizes with their situation. This will make them see that you're on their side to find a solution to their concern.
"Sir, I can imagine the inconvenience this has caused you. I will do my best to ensure that you won't have to go through the same situation for the rest of the tour. Please, keep in mind that your satisfaction is our topmost priority."

"It's alright, Mr. Ben. I understand you may be disappointed right now. Here's what I can do for you. I can send a local tour guide to fetch you at the hotel tomorrow at 8 am."

"I understand how upsetting that must have been, your itinerary for the day was not followed."
Accept blame
If the company is at fault, it is best to admit the culpability and reassure the client that something will be done to fix the concern to prevent future occurrence. Even if it is not your fault but just acting as a representative, it is best to apologize on behalf of your company. Express your regret that the experience wasn't up to their expectations. Try these examples when admitting culpability.
"We sincerely apologize for this situation. The company properly coordinates with local tour guides and tells them exactly the special requests of clients for their boutique tours. We will look into how this happened and ensure that it does not happen again."

"I'm really sorry, Mr. Ben. We made a mistake by encoding the schedule of your arrival on a different date. We will fix this immediately and may take up to two hours to fully resolve. We'll keep you posted as quickly as possible."

"I'm really sorry to hear that. I understand how disappointing that would be."

"I sincerely apologize. We would like to make some adjustments to fix the situation."

"I apologize for the inconvenience."

"I'm terribly sorry. We will work to resolve the problem immediately."

"I understand why you are upset. We are going to solve this as quickly as possible."

"I'm really sorry. We're going to take care of it right away."
Offer real solutions
The ultimate reason why the client has called is because they wanted to get something fixed. Hence, it is expected of you to provide a quick and practical solution to their concern. Keep in mind that the solution you would offer depends on the situation. Use these examples as a guide in crafting your own spiel when offering a solution:
"We will send the local tour guide as soon as possible. Let me confirm your location."

"Let me talk with my manager to see what we can offer you to amend the situation. Would it be okay if I call you back in a few hours with a solution?"

"I'd be happy to walk you through all the steps that you need to find and contact your guide during your tours."

"We'll issue a refund immediately to resolve the concern."

"Let me check with the tour guide to see what happened so we can fix this. I will get back to you as soon as I know what happened."

"Let me review this situation so I can identify the best solution. I will get back to you within 24 hours."

"Let me discuss this with my manager and get back to you later today with a solution."
Inform the client when you need time to figure things out
It's not always possible to provide a solution immediately. Sometimes, you need time to figure out the best way to resolve the concern. In these cases, you also shouldn't leave your clients hanging without explaining what's going on. You must inform them and ask to leave their contact information so you can get back to them later. Here are some examples of how to tell your clients that you need time to resolve their concerns.
"I apologize, but I need a few moments to solve this issue. Do you mind holding on for a few minutes while I look up the solution?"

"If you're in a hurry, I'd be happy to call or email you back with an answer instead."

"Does the tour guide no show policy includes a refund "Let me find that out for you right now."
Verify the resolution 
Once you have done a concrete action to fix the problem, verify if the client is clear on the resolution that occurred and if it met his needs. Skipping this step may create unnecessary trouble as clients might walk away with an undiscussed problem.
"You're most welcome Mr. Ben. Is there anything else I can possibly help you with?" 

"Let me know if there's anything else I can do for you. I'm happy to help!"

"Excellent! I'm glad we were able to get that sorted out for you. Before you go, is there anything else I could assist you with today? I'm happy to help."
End the call by thanking them
Ensuring that the client has a satisfactory experience from beginning to the end of the conversation is important. When ending the call, thank them for calling, and for just being a client. Remember that their feedback will help you to work on areas that probably you were not yet able to detect to have some issues. You may end your conversation through the following expressions:
"Well, Mr. Ben, it's been great chatting with you. I hope we resolved your issue thoroughly. Let us know if there's anything else we can do for you. You can always reach me directly through this number. Have a wonderful day!"

"If he's not there by 8 am, you can reach me directly at 123-4567."

"He will be there, Mr. Ben. Have a great afternoon. Thank you for calling Mr. Ben."

"Thank you so much for calling, we sincerely appreciate your patronage."
The exact solution to the client's concern is just a portion of the entire support process. Clients wanted to be heard about their frustration and unhappiness. It is imperative to listen to them, acknowledge their emotions and respond properly. Ergo, it is crucial to have the right attitude when dealing with them. View client complaints as voluntary feedbacks that will give you the information you can use to improve your company's services or products. By welcoming their complaints you'll even get to turn a negative experience into an opportunity.
Need a Business English tutorial?  Let LingualBox help you. If you would like to learn more about communicating effectively with your client through the phone, send us a message. You may choose the right course for you or your company. We can create a suitable package for you to suit your needs. Let us help you or your staff be trained on how to speak well with your valued client.
More Interesting Topics:
---