The Art of Talking About Holidays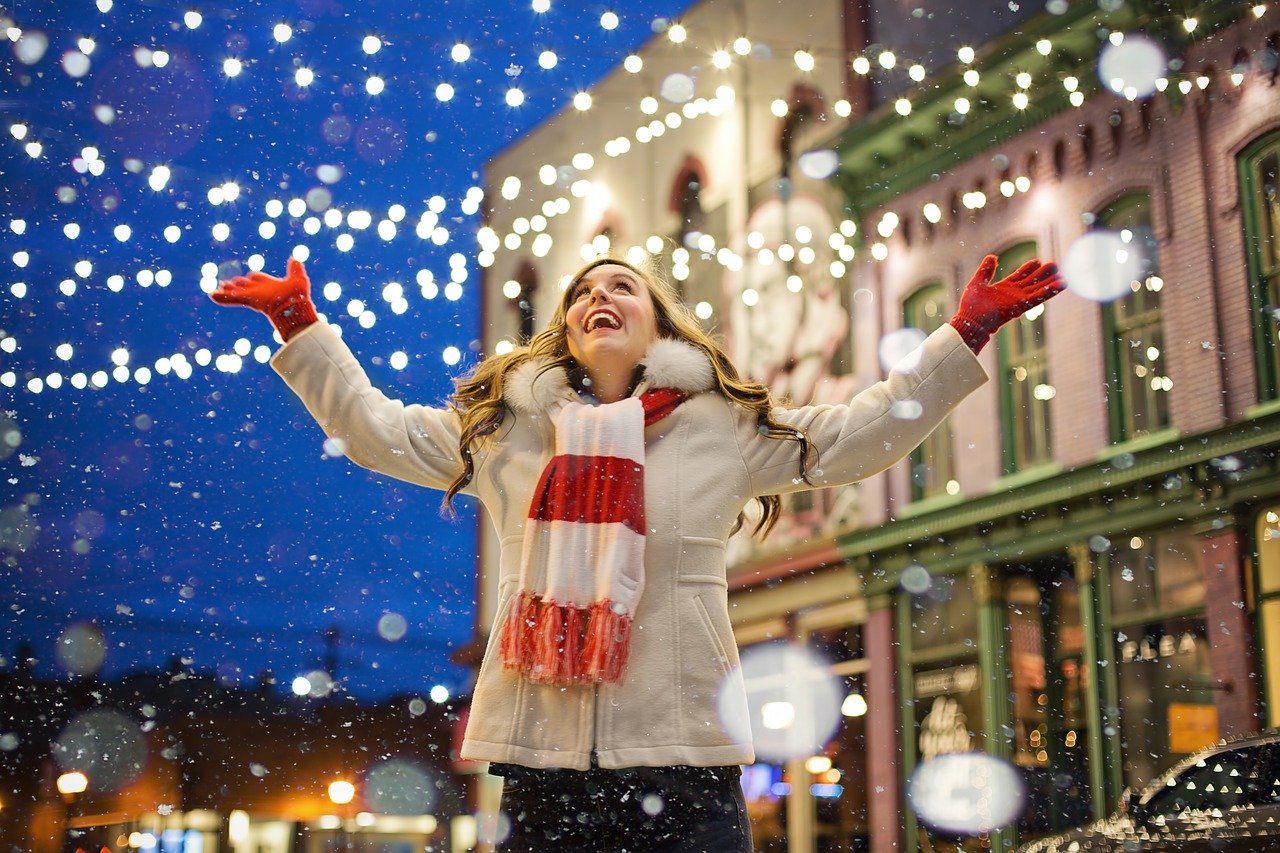 The word holiday came from the combined words holy and day, thus originally represent special religious days. They are considered as public holidays hence many businesses close in observance of it. However, this word has evolved in general usage and currently may mean days where you take a break from your usual routine to rest or to spend time with your loved ones or to travel. Actually, some people often use this word to describe travel or vacation. 
Holiday Season refers to the period of time around Christmas until New Year, between late December and early January. It is also the season where a lot of holiday parties with family, relatives, coworkers, friends, and neighbors happen. This is also the time when people travel to celebrate the holiday elsewhere or spend it with people who invited them. In these cases, you have to mingle with different people, hence requires you to engage in conversations. Therefore, it is best to know common holiday greetings, some questions, and responses you can use during your holiday chitchats.
Holiday Greetings
During the holiday season, it is normal and appropriate to greet people may it be in spoken or written form. If you are uncertain of what to say or how to wish your colleagues a happy holiday, then you may use the listed common English greetings for the holidays below. You may use these expressions, in holiday cards, emails, online chats and text messages you are sending or even when you greet someone personally.
For general holiday greetings
No matter what holiday someone may be celebrating, the expressions below can be used in any situation.
This expression isn't specific to any holiday, hence can be used for everyone on any holiday. Since holidays are supposed to be a time for celebration and happiness, this greeting sums it up well. This expression can be used both in spoken and written form.
Mostly it is often used in writing rather than speaking, this expression is often seen on business and personal holiday cards.
Have a peaceful holiday season.
This can be used in both spoken and written form. It means wishing for someone to have a joyful holiday season and smoothly celebrate it without experiencing any hassle. 
This is another safe holiday greeting that expresses your well wishes for someone to have fun and enjoy their holiday.
This is often used during parties, where the attendees are making a toast to all the things that have made the year great and to all the wonderful things that will happen in the upcoming year. 
Specific holiday greetings
There are also well wishes or greetings that you can use for specific holidays. Some people prefer to use this as it tells exactly what is being celebrated. Moreover, this is best used when greeting them on the exact day of the celebration. 
This is used every Christmas which is a day when people commemorate the birth of Jesus Christ. This greeting is greatly used every December 25th. 
This is a greeting being used every January 1st which is New Year's Day. Also, this is being uttered even after New Year's Day, when you've seen your colleagues or friends the first time during the first days of January. 
Ways to greet people before the holidays
Meanwhile, if you are going on a vacation and won't see someone for the holidays, it is also normal to greet them before the holiday. Some of the ways you can do this are: 
Have a lovely Christmas!

Have a great Christmas, won't you!

Have a good one!
Questions for Holiday Conversations
Every holiday, it is expected that people look forward to having a good time, thus it is common to talk about plans and experiences over the break. To begin talking about this topic, you would need to have appropriate questions.
Asking people about their plans 
What are you up to for the holidays?

Are you ready for the holiday?

Got any plans for Christmas and New Year? 

Any New Year's plans?

Are you traveling for the holidays?

How does your family celebrate [insert holiday]?

Are there any special foods that you make at this time of year?

How are you going to bring in the New Year?
Questions to ask during the holiday
If you are invited by a friend or relative spend the holiday in their home, expect that the conversations will be much more intimate. At these times, it is best to have good questions to ask to get everyone talking. They should be light, easy and relatable to enable everyone to join in the conversation. Preparing at least two to three questions is good, which you may talk about elaborately if you wanted longer discussion. Here are some questions you can use to have an interesting holiday conversation.
What do you love about this time of year?

Where did you use to go on holiday when you were a child?

What is the most memorable holiday you had when you were a child?

Do you have any favorite holiday traditions?

What is the most interesting thing that has happened to you this year?

What is the best thing that happened to you this year?

What is the greatest learning you've had this year? 
When you ask people, it is common that they will return that question to you and say "and what about you?" hence prepare your answers to the questions you will ask. 
Questions to ask after the holidays
We often talk about how we spent our holidays once we get back and see our colleagues or friends. In these cases, you may ask the following questions.
How were your holidays?

Did you do anything special for the holidays? 

Have you made any New Year's resolutions?

How did you bring in the New Year? 

What did you do over Christmas?

Where did you go for the holidays? 

What was the highlight of your holiday?

What did you get for Christmas?
Common expressions used when talking about your holiday 
Holiday conversation includes asking and responding to questions. Most of the time, the common question being asked is  "How was your holiday?" Some ways to answer this are the following;
It was fantastic, thanks.

We had a quiet one at home.

I've spent it with my family.

Really relaxing, just what I needed.

We got away for a couple of days.
Expressions to use to keep the Holiday Conversation
To keep the conversation going, you may need to ask the other person by returning the question that was asked to you. Here are the ways to do it. 
What about you? Did you enjoy the holidays?

And you? How did you celebrate Christmas?
Conclusion
Since the holiday season is a good time for vacations and attending parties, it is just normal that you may encounter old and new English-speaking friends. This is the best time to catch up or get to know them better by having good holiday conversation. Knowing how to greet and express well wishes to them, and having great questions to ask will enable you to have pleasurable interaction with them which will add to your wonderful holiday experience. 
To help you improve your holiday conversation skills, start your English learning online with LingualBox. Sign up today and get 2 free trial classes.
More Interesting Topics:
---