Steps for Dealing with Angry Customers – Business English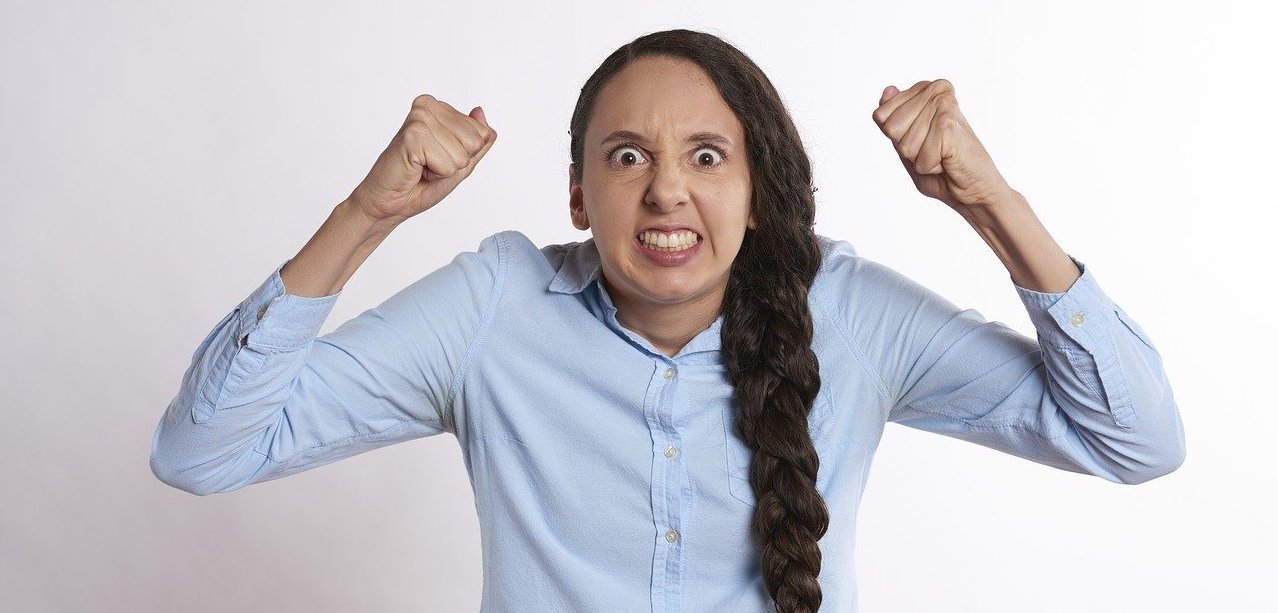 Angry customers exist from an unpleasant experience that may have not been attended to properly. Customers become dissatisfied with unprofessional service, delays, discrepancies, malfunctioning product, lack of concern, and even with what seem to be petty reasons.
In any business, complaints are inevitable. Because of this, it is essential to equip yourself with the knowledge on how to manage them, especially, if they come from angry customers. While it is not always a good feeling to receive complaints, it is an opportunity to get insights from your customers and then improve your products or services. Be positive and think that there will always be a remedy to resolve and dissatisfaction.
The way you communicate matters. The choice of words is important. Here is a step-by-step action plan you can take when faced with the dreaded angry clients.
1. Hear them out
When an individual is angry, it is perhaps due to frustration. All individuals, regardless of their emotional state, have the need to be listened to. When the customer is explaining and expressing their emotions, listen.
If they are yelling, exercise control of yourself and don't act in the same manner. Show in your body language that you acknowledge that you are hearing them out. Give your full attention as if you are listening to a close friend or a relative.
If the customers vent out their disappointment via email. Reply withe intention to listen to their side of the story and offer to give them a call. Avoid being defensive at this stage. Be interested to know the root cause of the complaint.
If they convey their resentment over the phone, tell them that you are listening and they can continue expressing them emotions.
While you are listening to them, stay calm and be professional. Don't interrupt and show that you are trying to understand them. Avoid being reactive.
2. Get the Pertinent Details
After hearing out the customers, the next step to do is to extract relevant details to drive at a solution. Get concrete details of what, when, where, who, why, and how. Start a conversation with the intention to gather facts. Ask questions to get as many relevant details as possible. Sound genuine and convey your concern when asking questions.
You can begin the conversation with some of these statements and then make a segue to gradually get more information.
"I do understand the inconvenience you've faced…"
"If that happened to me, I would also be annoyed."
"We understand your troubles."
3. Apologize
After the discussion with the customer, apologize if your company is at fault. If the complaint is legitimate, accept your shortcomings. Be humble enough to communicate this to them. The words, "We are sorry", means a lot. It helps defuse the situation and it helps the customers calm down.
Thank them for their feedback. Consider some of these phrases to help you:
"We really do appreciate this feedback."
"I'm so sorry that you feel this way."
"Thank you so much for letting us know about this."
4. Ask your Customers how they want the Problem to be
Solved
Instead of offering downright solutions on the spot, try to get further insights from
the customers.
"How do you want to move forward with a solution?"
"How would you like us to help you with this?"
It gives them the confidence that your company would listen to their suggestions. It communicates that they are part of the solution and improvement to a process.
After this, you can then offer your solution and say the following statements:
"Here's what has worked in situations like yours."
"Let's work together to find a solution."
"Do you think this option would work for you?"
Commit to the customer that you own the problem and you will do your level best to achieve results they are expecting.
5. Solve the Problem
It is now time to correct the issue that the customer has faced. Explain the process as to how the solution will be executed. Mention the departments who will see that it gets sorted out.
Be accountable for this and relay this commitment to the customer. Assure them that their concern will be taken care of. Set a realistic deadline and follow this.
While you are monitoring the progress of the solution, update the customer from time to time. This will give them the assurance that you really are personally taking the effort to have their issue solved.
6. Do a follow through.
Last in this action plan is to conduct a follow through. You need to find out if the customer is satisfied with the solution your company has executed.
Get in touch with them and ask how things are. Ask them how else your company can serve them. This is one way of showing you care for them.
Conclusion
Angry customers are blessings in disguise. Although they may be challenging to deal with, they give you a chance to investigate in to your own product and services. They trigger you to become more aware.
Talking to irate customers will never be an easy task. The key is to have an action plan and the right attitude to handle them. Believe that you will be able to recover from this and develop your offerings better.
More Interesting Topics:
---