Smart Ways to Answer Tough Job Interview Questions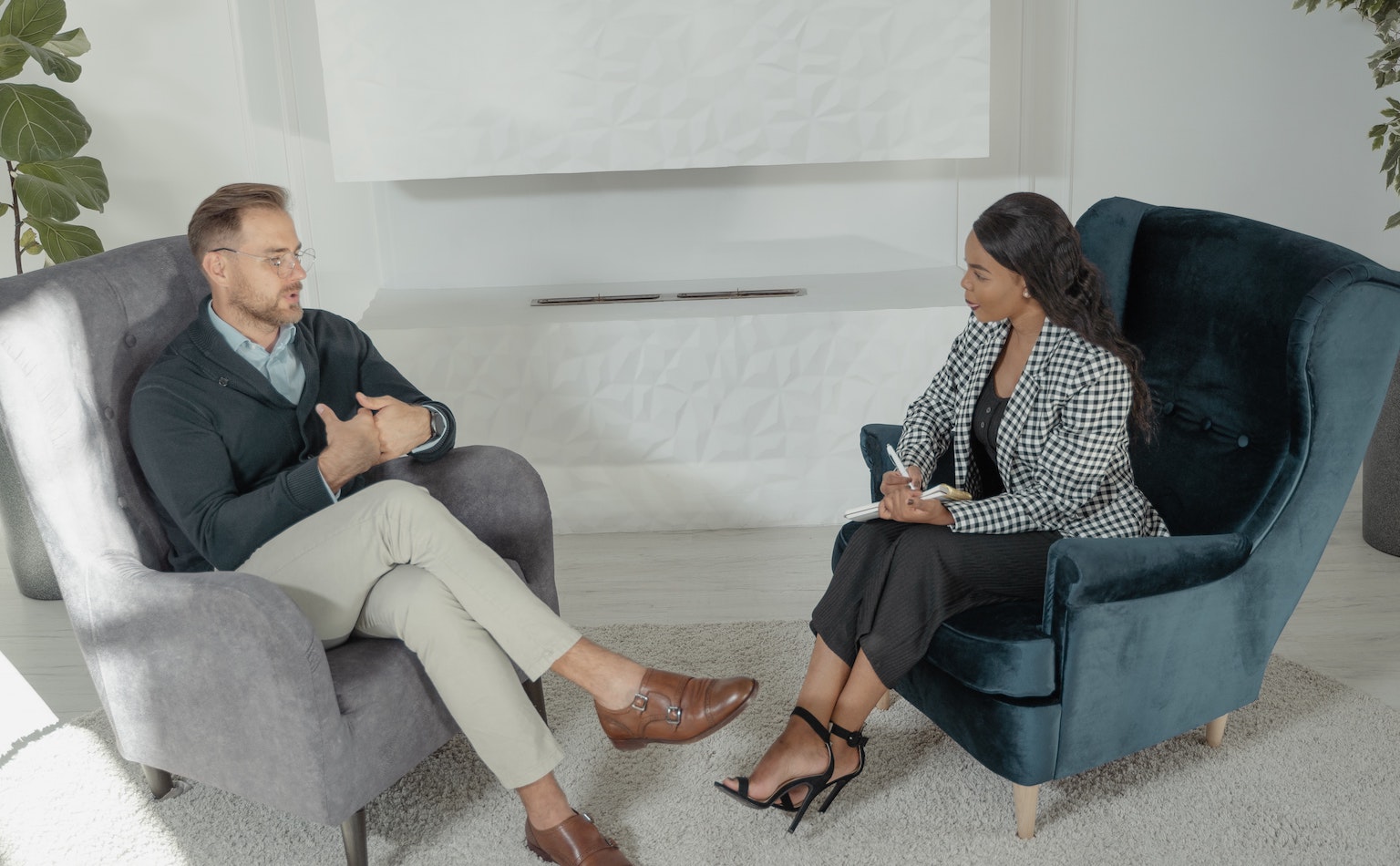 Job interview itself can be nerve-wracking. However, to be asked tough questions that can make you stumble over can make it even more intimidating. These challenging questions are often the kind of queries you don't expect to be asked or uncomfortable to answer. They can make you feel vulnerable and self-conscious because they require you to disclose personal information. Plus, you also face the challenge of providing an honest account of your previous experiences while maintaining a favorable impression.  
Tough questions are often asked by employers to learn more about you. The details you provide allow them to weigh if you are a good fit for the company's position. Also, they enable the interviewers to see your thought processes, demeanor, and how you respond when you are put on the spot. While some of these tough questions may be common and sound simple, they can still surprise you when they are asked. You may even find yourself stutter when you respond or even unable to answer them. To prevent yourself from being unnerved with these tough questions, it is better to forearm yourself in advance. This will make answering these questions easier for you. In this article, we will explore the most common challenging interview questions. We will also provide tips on how to best possible answer them.
Which task in the job description is the most challenging for you?
Why it is being asked: This question is being asked by the interviewer to identify whether the position's tasks match your ability and experience. Areas that can be challenging to you can suggest the tasks you have lesser experience or exposure to. By answering this, the interviewer will know if you are fit for the position. If the area that you find the most challenging is the most crucial task in the position, the interviewer may think that you are not well suited for the role. Even though this may be the case, it's better to let them know in advance. 
How to answer: When this question is asked to you, provide a realistic and honest answer. You can tell the interviewer that although the task can be difficult, you are willing to adjust and put extra effort to learn and master it. You can also add that to keep your knowledge stay current, you will consistently update yourself with the latest trends to perform the challenging task well.
Which part of your application has some sort of exaggeration?
Why it is being asked:  Since job applicants' goal is to make a good impression to interviewers to get hired, some may be tempted to present their background that will make it look attractive and convincing. Hiring managers are aware of the exaggeration that job applicants can put on their resume to be selected. This is the reason why they would want to know which part of your resume is sugarcoated. By asking this question, they will be able to verify the accuracy of your resume's content. This is also one way for them to see your honesty even in written documents. If you have been honest in your resume, this question will not be hard for you to answer. 
How to answer:  Express that you are confident that all of the details you provided in your resume are precise. You can also offer an explanation of each detail that the interviewer finds doubtful and prove its accuracy. Moreover, you can suggest that he can verify the details you've provided from your reference, so he'll be assured that you submitted a resume that accurately represents your experience and background.
What is your pay expectation for this job?
Why it is being asked:  Although some find talking about salary awkward, it is important to discuss this during your job application. The question "how much is your expected salary" is most especially asked to experienced candidates who worked in bigger companies. The employer will want to know if their designated salary budget for the position matches your expected salary. When answering this question, do not show that you feel awkward talking about it. Instead, show that you are confident. Also, don't give an amount that is too low, just to be accepted. You may regret it eventually if you are compensated low. Also, don't give a salary scale that's too high, as employers may be discouraged from hiring you if your expected salary is out of their budget. To give the right pay scale, research ahead of time. Look for the appropriate pay range based on your level of experience, location, industry, and position. 
How to answer:  Give a reasonable amount for your expected salary. Set it a bit higher than the minimum that you expect to have. When answering, mention that you are looking for compensation that is better than your previous job. Also, show them that you are willing to negotiate depending on their benefits package. Some companies give higher compensation but lower benefits packages, while some have a lower salary rate but have good benefits packages. To convince the employer that you deserve your specified compensation, justify it by telling your experience. You can also say that your expected salary is based on your research and knowledge about the usual salary for your position and level.
Why did you leave your last job?
Why it is being asked:  This is often asked by hiring managers to see if there are any red flags that they need to be aware of. This question is challenging to answer because you may share details and opinions that can make the interviewer be turned off. A good rule of thumb is to never badmouth your past employer and avoid giving too many personal details. 
How to answer: A smart way to answer this question is by saying that you are looking for better opportunities to advance your career. You can say that you like to have a more challenging role that fits your skills. You can also mention something good about the company you are applying to that makes you want to be part of it. Also, you can share that you have already successfully completed your projects on your previous employer. Lastly, you can show a sense of gratitude to your former employer by saying that your experience from them has enabled you to grow.
Why were you fired?
Why it is being asked:  For some people, getting fired is such an embarrassing thing. However, getting fired at some point is natural and common. If you have been fired, be honest about it. Don't lie and avoid blaming anyone for what happened. Although you want to maintain a good impression and give a good reason for why you were fired, don't excuse that you were terminated because the company was suffering from a crisis if it's not the reason. 
How to answer:  To turn this question into a positive one, you can say the experience has become a good learning experience for you. Just explain what happened depending on the real reason why you were fired. If your company had some changes, you could say that the changes have caused you to have a new role that you weren't well suited to. You can also say that you were ousted by new incomers after the restructuring of the company. If you were new and had been fired easily, you can explain that your expectations were different from what the job really was. If the problem was because of your skills, then explain that your skills back then need to be improved, but you have gone better at it by now. You can also explain that you weren't matched for your previous job position because you are much better at performing different roles and tasks.  
Why were you not promoted in your last job?
Why it is being asked:  If you have worked long enough in your previous company, people expect you to be promoted at some point. It could cause curiosity among interviewers if you weren't. The hiring manager may ask why weren't you endorsed to a higher position to know if there are reasons that can hinder you from performing higher roles or crucial responsibilities. This question can also be asked to know your attitude towards work. He might be looking into your eagerness, perseverance, and hard work. The interviewer might also want to check whether you performed unsatisfactorily in your previous job; that's why you were not promoted. In most cases, hardworking people who provide good results and stay long enough get promoted. If you did not get promoted, the interviewer might wonder why. 
How to answer: To answer this, you can say that you like to support the company regardless of your position. You find fulfillment in doing your job properly that you remained loyal even there was no promotion. 
Why have you switched to different careers?
Why it is being asked:  A repeated career change shows instability; hence the interviewer would want to know your eagerness to stay in a job. To see if you are ready to commit and stay for a long time, hiring managers ask this question. 
How to answer: Think of your experiences and transferable skills when answering this question. Chances are, even if you have changed your career, there will still be a common thread between your past jobs and the most recent one. This could be a piece of knowledge or transferable skill that you are good at. Talk about this transferable skill and add that this skill has improved through switching careers and that you even learned how to apply it in different circumstances. Ensure that the transferable skill you will specify is important to the position you are applying for. Moreover, explain that your past experiences have trained you to deal well with diversity and will help you bring value to your next role.
Why have you been out of work for so long?
Why it is being asked:  Being out of work for a long time causes curiosity among others as it can be interpreted as laziness or lack of ambition and initiative. It can be a concern for others as there might be a more serious reason why you did not work. It could be about your health, involvement in something that requires legal actions, or other responsibilities that you have to fulfill. 
How to answer:  Tell the hiring manager your activities that helped you to continually apply and improve your professional skills. You can mention the courses, volunteering work, or business ventures you've taken during the period of your unemployment. If you have been applying, you can tell the interviewer that you're actively searching for jobs, but carefully select which one to pursue to ensure that your next job fits you well.
Prepare properly so you can be confident during the interview. The job interview questions above are just some of the tough questions that can be asked to you. There are still a lot more challenging queries that can be asked. Before attending the interview, think about other possible tough questions and prepare thoughtful answers to each. More importantly, stay calm and composed even when you are asked with tricky questions so you can think properly and give great answers.
Take your English language skills to the next level. Have a trial class today and learn how LingualBox can help you to improve your fluency.
---