Share Your Ideas Fearlessly in Business Meetings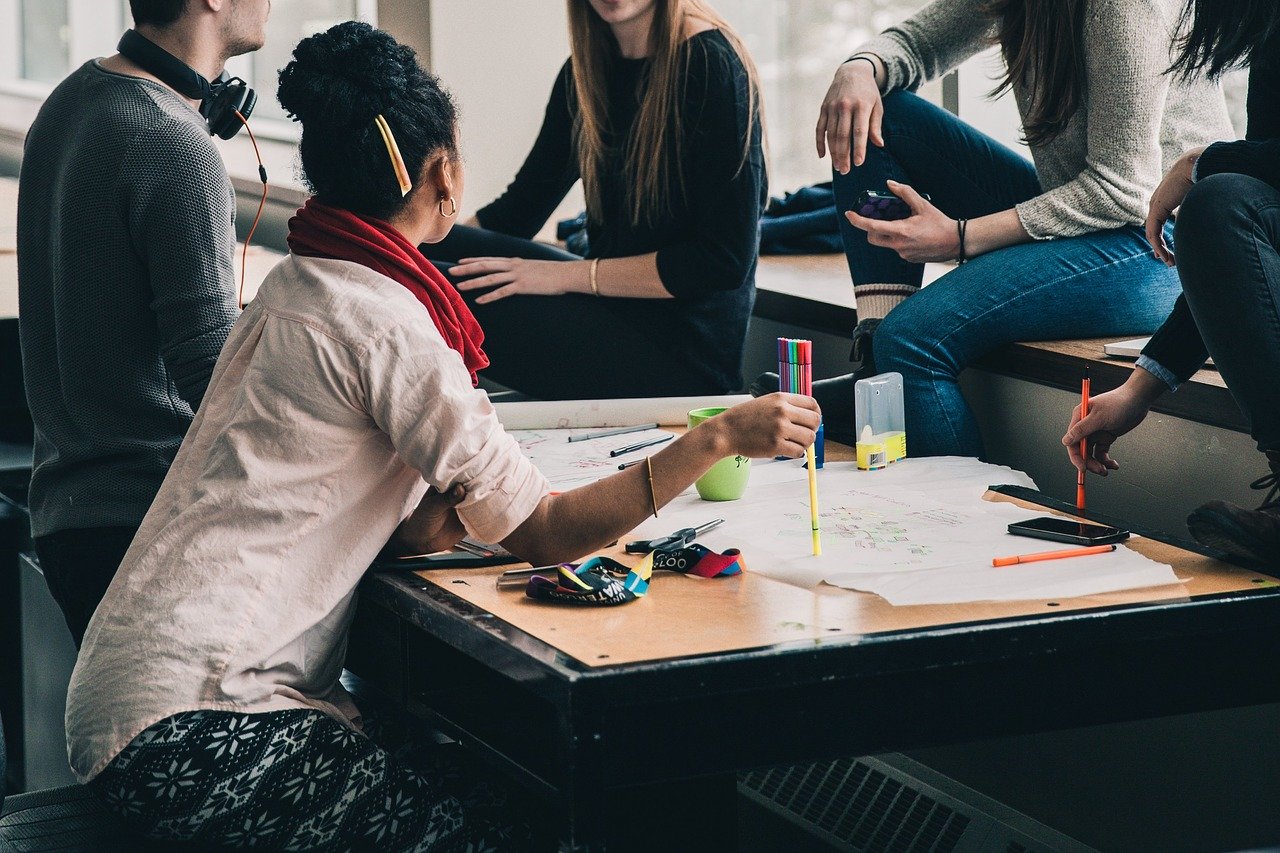 A meeting is a venue where individuals can showcase their expertise, passion, vision, mission, and character. It also paves the way to garner support, to express disagreements, and clear confusions.
It is an intellectual space where you can learn from others, embrace new ideas, and innovate things. Your communication will matter significantly to a meeting's success.
This could be made possible when you know how to share your ideas fearlessly in business meetings. Learn to apply these tips and see improvements in the way other participants relate to you.
1. Consider the 2Ps.
Everyone attending the meeting may have their pains and passions that they don't know how to convey. Focus on these two elements and connect your speech to them.
Prior to the meeting, find a way to discover what the participants struggle with. Do they have difficulties complying with certain policies? Why are they not able to comply? You can use this information to suggest better alternatives so that their challenges will be reduced.
Find a way to know their pain points. What factors get in the way of productivity? Perhaps, it's a good time to introduce a new system or technology. You can leverage on this information to present your solution.
Aside from pains, look into the passions of the participants. What are they committed to? What makes them motivated and inspired to work? What are they passionate about? This way, you can proffer ideas that can encourage support, especially, if they are related to the passions of the participants.
2. Communicate with concrete details.
When you present your ideas, always back them up with statistics and data. Have concrete information with you. By doing so, you can easily persuade the participants and the chairperson to listen to you.
You will appear more credible if you bring in facts to the discussion. Moreover, it will help everyone to look at decisions objectively. For an instance, your meeting is about increasing the sales target for a quarter. Your ideas will stand out if you have a concrete action plan to achieve the target. Rather than suggesting methods in a general way, you can share with the participants a more specific and concrete strategy.
3. Prepare for possible rejections.
It is a reality that in a meeting, not every one will have the same perspectives. Be ready to handle objections. You can do this by anticipating the matters that may not appear acceptable to the participants.
Avoid reacting impulsively and subjectively when faced with 'buts'. This is part of a healthy discussion in a meeting. Listen to them when they raise their rejections and ask questions so you can further get to the root of their objection.
Before the meeting, list down potential reasons for them to reject your ideas. Come up with a possible plan or solution in case objection arises. Research beforehand and practice your speech so as to appear professional and confident. Look at the potential objection in different perspectives.
4. Set a call-to-action.
Participants who attend a meeting would feel disappointed if they go out of the room with no clear idea of what to do next. They would feel upset that their time was wasted and their productivity was affected.
To convey to them the direction of the meeting, have a call-to action. Make sure responsibilities and accountability are clear. List down who will be in charge for a specific task and agree on a deadline.
Ask the participants what task they can accomplish based on their skills set and make sure they agreeable to the work assigned. This way, they will feel more empowered. Set a time when to get the status update.
It is important to set a call-to-action so participants will feel responsible for the
success of whatever assignment they are given.
5. Erase any negative thoughts.
Though it is normal to feel anxious in a meeting, try to have a positive mindset. Embrace the vision that your ideas would be considered and accepted. Don't listen to your fear of being laughed at or worry of making speech mistakes. This negative outlook will inhibit your confidence.
Prior to the meeting, have time to imagine the outcome you are expecting to get. Set the words you want to use to sound certain of your delivery. Calm yourself and clear your mind.
There are many factors that will prevent you from sharing your ideas fearlessly in business meetings. Some of these include self-doubt, fears, and lack of preparation. The key is to communicate with concrete details and determine the pains and passions of the people you will be speaking to. Also, define your call-to-action and prepare for objections. Moreover, establishing a calm and clear mind would help
bring out your confidence.
Use these strategies in your next meeting and build your credibility and communication to the next level.
---