International Resume Samples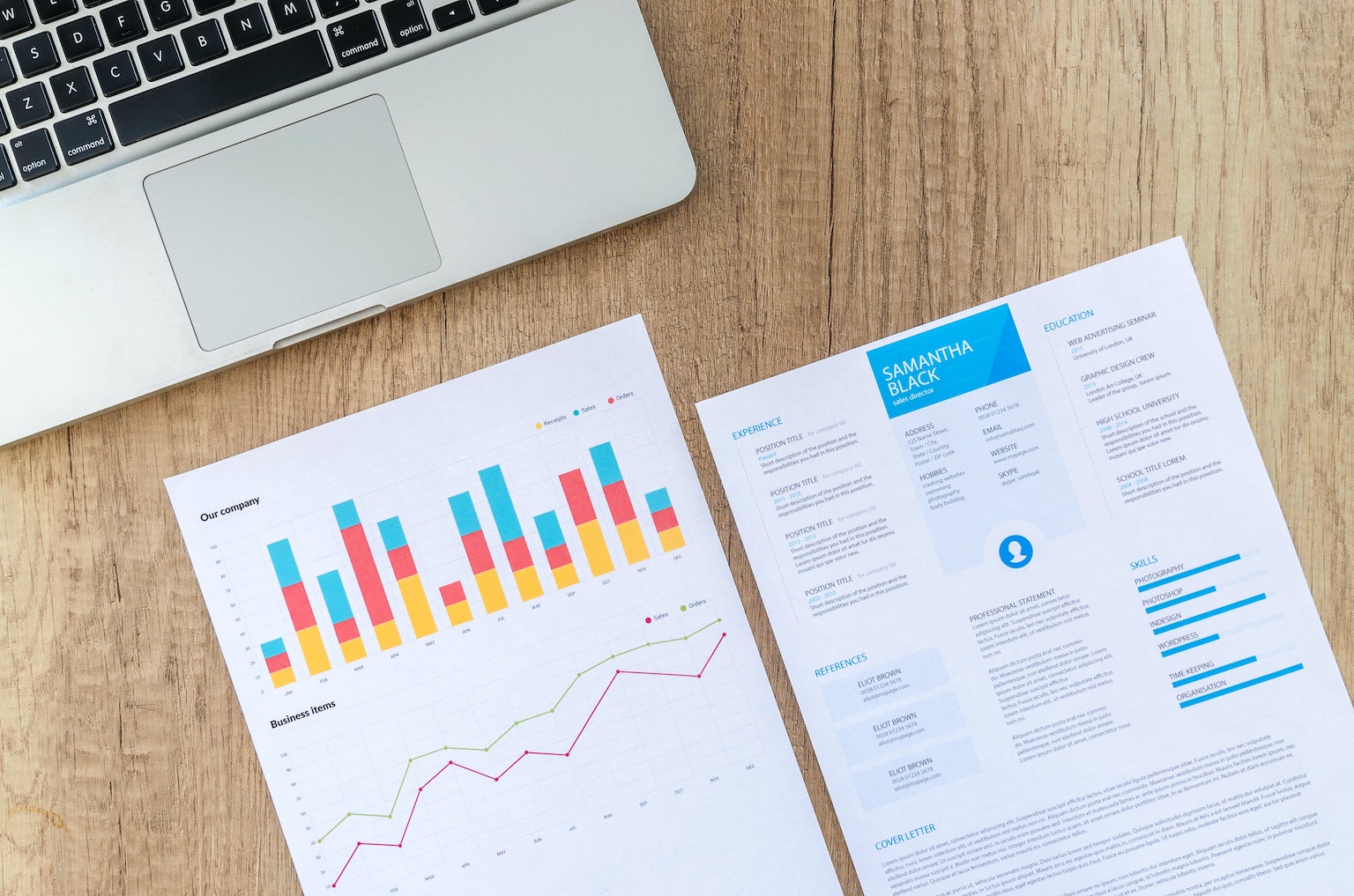 Writing a good resume is a crucial step in your job search. It has to be well-organized, easy to read, and compelling. It has to highlight your industry-specific experience, credentials, accomplishments, and important skills. To get you started, here is a selection of resume samples for inspiration. They are resumes for different situations and show you how to structure your own. Study and use them as a guide for writing your own distinct content or revamp your existing resume.
You can also check: Tips in Writing an International Resume
1. College Student Resume
Name
_________________________________________________________________________
Your current address/ Phone Number / Email / Linkedin Profile link
PROFILE
An English major seeking to use research and writing experience in the role of Web Content Writer. Keys to success are fast learning abilities, commitment to succeed, and relevant studies. Awarded multiple honors based on merits and expected to graduate with a degree in English in April of 2022. 
RELEVANT EXPERIENCE
Study Abroad Research Program
March 2019 – October 2019
Engaged in intensive research spanning 5 different cities in Europe

Arranged and conducted interviews with 20+ individuals, ranging in profession from librarians to historians to cultural experts.

Produced a final paper totaling 8,000 words
Tutor
August 2018 – January 2019
Prepared lesson plans and learning modules for tutoring sessions according to students' needs and goals.

Developed teaching or training materials, such as handouts, study materials, and worksheets.

Researched and recommended textbooks, software, and other learning materials to complement tutoring.

Taught students study skills, note-taking skills, and test-taking strategies.

Improved sophomore-level writing scores by 35% through group lessons as well as supplementary one-on-one tutoring

Received an average score of 8/10 on the anonymous tutor reviews at the end of the semester.
Volunteer
Hope Homeless Shelter, April 2016 – November 2017
Assisted in collecting, collating and processing of bulk of information related to sheltering the homeless 

Wrote captions for social media posts to disseminate helpful information about the organization's current projects.
EDUCATION
Bachelor of Arts, English 
ABC University, Expected Graduation: April 2022
3.7 GPA
Associate of Arts in English
XYZ Community College, 2017-2019
4.0 GPA
AWARDS
Dean's List
ABC University, Spring & Fall 2018
EXTRACURRICULARS
President– English Club
CDE University, SY 2014-2015
Secretary- Student Council 
CDE University, SY 2013-2014
CORE COMPETENCIES
Proficient in English and Spanish language
Possess well-developed written, verbal, and interpersonal communication skills, including problem-solving, and the ability to communicate effectively as a member of a team.
Strong computer skills with proficiency in Microsoft Office suite, Internet, Email, and other relevant systems and applications.
Expanded knowledge and skills in developing plans and strategies in identifying needs and expected outcomes.
Ability to accurately gather information in a systematic manner in order to determine the needs.

Ability to establish a professional working relationship with clients that is supportive and encouraging.
2. Stay at home mothers with little experience resume
Name
Your current address
Phone Number/Email
Linkedin Profile link
PROFESSIONAL PROFILE
An organized and motivated Marketing professional with over 3+ years of experience in social media management. Excellent communication skills for outreach and digital copywriting. Looking for an opportunity to flex social media skills and create trending campaign posts for strong brand online presence
SKILLS
Social Media Management

Digital copywriting

Excellent communication skills, for online CRM and outreach

 Strategic Planning, project management,

Business Development, Market Research
PROFESSIONAL EXPERIENCE
Private Practice – Online Retailer
January 2017 – Present
Spent three years parenting a baby son. Now eager to pursue a full time career. In that time:
Set up and managed an online retail shop offering handmade knitwear with an average of $15,000 of sales per month.

Marketed business through multiple channels including Internet forums, social media, and personal networks.

Have written campaigns post for Facebook, and Instagram and created ads for Adword. 

Facilitated customer needs in regards to questions, complaints, and product returns

Consistently research products and manufacturers and online retail community best practices.
Social Media Coordinator
ABC Company,  June 2013 – October 2016
Assisted the marketing team with developing and implementing social media strategies

Developed online marketing campaigns to improve brand awareness

, engagement, and traffic. Effectively resulted in an i

ncreased number of  followers by 2,000+

Maintained strong social media and brand presence across Twitter, Facebook, Instagram, and Pinterest platforms

Utilized social media analytics tools  to track consumer engagement and draw conclusions about traffic
EDUCATION
Bachelor of Arts in Marketing, Minor in Communication Studies
CDE University, April 2013
Designed a campaign for a non-profit organization
3. Resume for Home Based/ Online Jobs
Name
Your current address
Phone Number/Email
Linkedin Profile link
PROFESSIONAL SUMMARY
Experienced Work At Home Agent who specializes in technical support inbound phone sales and exceeding customer expectations. Skilled in resolving conflicts through proactive communication.. Adaptable to a given situation. and adept at utilizing computer productivity software to maintain high levels of customer service. Able to create an efficient work environment based on the company's work at home guidelines. 
CORE QUALIFICATION
Customer service expert and strong client relations

Inbound and outbound call handling

Complaint handling and issue resolution

Telephone sales and customer support

Order processing and transaction management

Data Entry and database administration

High speed Internet connection and capable home computer
EXPERIENCE
Customer Service Agent (Home Based) -5/1/2010 – 7/1/2014
Hello Calls Company, January 2018 – current
Take inbound sales calls and transfer those calls to the appropriate sales personnel.

Handle customer questions and also engage in customer service activities.

Help to act as liaison between the sales department and potential new customers.

Arrange to have support documents mailed out to corporate customers.
Customer service Agent (Work At Home)
Call Now Company, June 2016 – December 2017
Offered technical support to clients of an internet provider

Walked customers through the installation and troubleshooting when internet connection problems arise. 

Handled customer service calls and inquiries from customers all over the world.
Customer Service Representative
LMN Contact Solutions Company, November 2014 – May 2016
Provided calling services for telecommunications client;

Offered products for mobile and landline subscriptions

Procured relevant client information for verification purposes;

Uploaded and updated all information in the CRM.

Scheduled technical repairs for subscribers

Prepared required status reports
EDUCATION
Associate Degree, Customer Service Management
ABC Community College, 2014
4. Experienced or Seasoned Professional Resume 
Name
________________________________________________________________________
Your current address/ Phone Number / Email / LinkedIn Profile link
PROFESSIONAL SUMMARY
Seasoned travel and tourism professional with more than 20 years' experience assisting customers to fulfill their domestic and international travel needs. Possesses extensive knowledge of top travel destinations and proficient in the latest travel coordination and booking software. Adept at developing custom-built travel itineraries that exceed expectations while still fitting into clients' budgets. Key skills include time management organization and written and verbal communication.
CORE QUALIFICATION
Travel Consulting & Reservations

Relationship Management

Event Planning

Transportation Coordination

Budgeting & Accounting

Negotiating
EMPLOYMENT HISTORY
Travel Agency Owner
Holiday Boutique Tours, April 2017-present
Create new tour packages, itineraries, and retail pricing using MS Excel.

Create marketing materials, written newsletter articles, and authored web content.

Exhibit company product and presented seminars at consumer trade shows and industry

functions.

Supervise social media postings to Facebook, Instagram, Linked In, and Pinterest

Negotiate contracts with multiple vendors

Generate individual and group sales to both wholesale and retail markets.

Maintain accounts payable, accounts receivables and payroll via QuickBooks Pro
Travel Agent Supervisor 
Hello Travel and Tours, November 2014 – March 2017
Handled customer service issues, including missed flights, mistakes in the itinerary,  overbooked hotels, unhappy clients, and other last-minute problems. 

Educated clients on travel requirements for international destinations, including passports, visas, customs, and vaccinations.

Managed and assigned daily tasks to travel agents. Monitored and assisted the staff to ensure they properly handled client requests and fulfilled their duties as expected.

Prepared quotation forms and forwarded the same to the travel agents

Checked and verified  fare constructions on all tickets issued by the Travel Agents

Drafted notes on queries on irregularities of invoices
Consultant
Everywhere Travel and Tours, June 2010 – February 2014
Maintained regular communication with customers prior to departure to provide updated travel information including delayed departures and earlier flight availability.

Customized a package tour based on customer budget, needs, and expectations and offered recommendations for cost savings such as off-season tours.

Investigated customer complaints with accommodations, transportation, and various travel-related providers.

Network with representatives of hotel chains,  airlines,  tourist attractions, cruise lines, and other destinations to determine availability and create deals that will help clients save an average of 20 percent per trip.
Travel Agent
Worldwide Travel and Tours, October 2008 – May 2010
Processed tourist and business passport, visas, and international driver's license. 

Attend to client's queries made both on the phone and via the Internet

Advised clients of proper travel documentation and forms of payment for all types of travel.

Communicated travel insurance-related claims to necessary vendors for clients.

Scheduled meetings with clients and vendors to discuss future travel

.

Collected

deposits and final payments

from clients 
Highschool Teacher in Geography and History
XYZ High School, April 2007 – September 2008
Coordinated and assisted in the planning of school educational field trips, school events. 

Taught world history and geography to high school students

Mentored  students under supervision and coached them about personality development 
EDUCATION
Bachelor of Science – Tourism, and Hospitality Management
ABC University, 2006
The sample resumes provided above focus on the content and structure. To save space, and visual appeal, you can use different layout styles, however, just make sure that your resume still looks clean, organized, and easy to read. Finally, as a reminder, use the samples above as a  guide for ideas only. Customize and create a resume with your own unique content to highlight your marketable credentials effectively. 
Related Articles:
---