How to Give Opinions in an English Conversation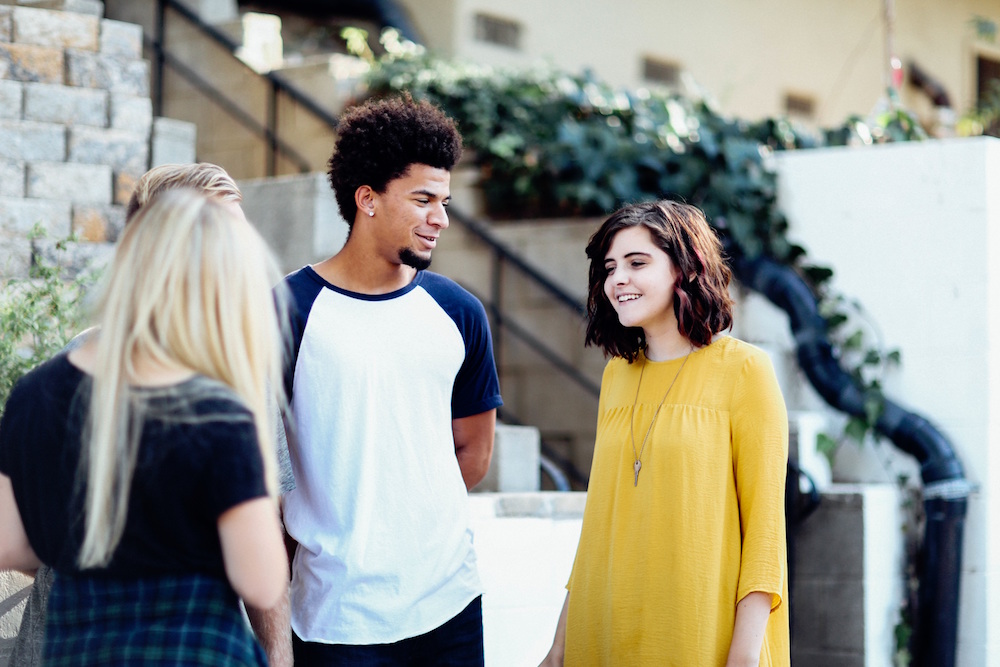 Carrying on a conversation in your native tongue is pretty easy. But having two-way conversations in English can be difficult when it's your second language—and, even more so when you're just starting to learn it. Here are a couple of techniques that will help you express your opinions better and make your conversations more meaningful. If you have online English lessons, then these two techniques will make your classes more lively and fun.
PHRASES TO AVOID
There are words that you must avoid saying when having a conversation with another English speaker because these words will stop your conversation: "so-so", "of course", "same", and "maybe / probably".
Let's start with "so-so". When someone says, "So, you had dinner at the new pizza shop in town. How was it?" Then you answer, "So-so." It gives the other person a negative impression of that new pizza place. The idea that he also gets is that you had a bad experience there. If you answer only, "so-so," the conversation is finished.
Another one that will make conversations boring is when you answer "same". For example, you saw "The Avengers" movie, and your friend also saw it, and he's excited about it. He goes, "I just love the movie because it has many good action scenes and good lines. How about you?" And, you answer "same". That just ends it. The better answer would be, "I agree with you, AND I also like their costumes. It's so cool to watch." When you give your opinion, no matter how simple, it will add spice to your conversation. 
Another example is when a person asks you, "Do you like your online English lessons?" and you go, "Maybe". That's a terrible answer because you're closing off and don't want to talk to anyone.  Another common phrase we hear, and sometimes wrongfully use, is "of course". This is not the same with "yes". When someone asks, "Are you from Australia?" it is rude to answer, "of course".  The better answer is, "Yes, I'm actually from Sydney." Now, you can only say "of course" IF the person who asks you a question already knows the answer. For instance, you're eating an apple, and the person would ask, "Is that an apple?" So, it's natural to say "of course" because it's obvious that you're eating an apple. But, saying "of course" is generally rude.
EXPRESSIONS TO USE
Here are some phrases that will be very helpful in getting your conversations going:
"I don't know, but…",

"I've never thought about that, but…", OR

"It was interesting… (give a little explanation)."
These expressions will give you time to think for a moment before expressing what you want to say. You are a unique individual and your opinion matters. So, it's okay to give longer answers because your opinion will spice up your conversations. You can forget about those phrases that kill conversations.
---