How To Communicate Effectively In An Online Job Interview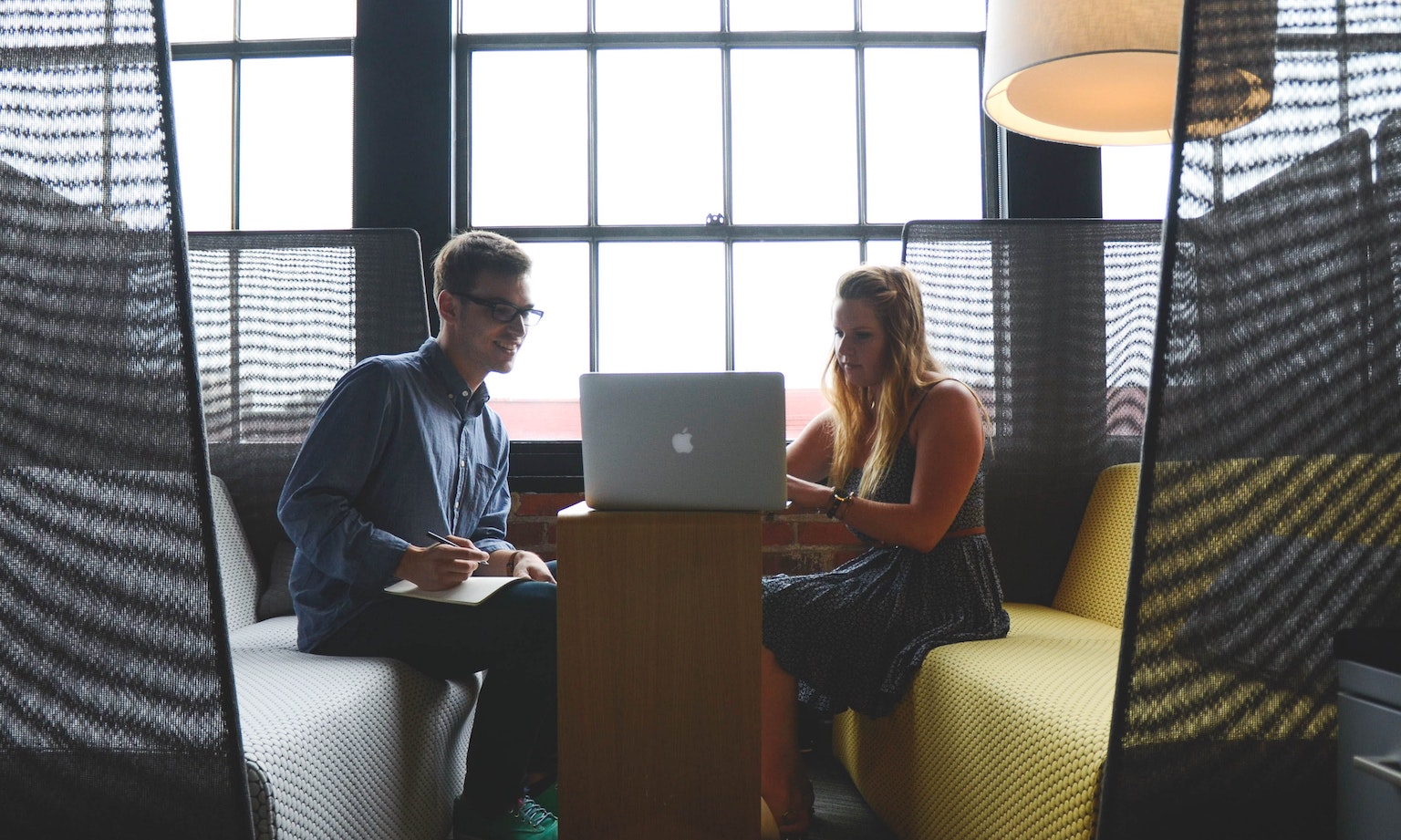 For some organizations, a virtual interview serves as the first step in the job recruitment process. It is used to screen potential applicants and narrow it down to the most qualified candidates. Hence performing well in an online job interview is crucial and must be taken seriously. Even if you are the right candidate but unable to communicate effectively you might not get the job. You must represent yourself well and articulate your qualifications and skills. Getting the job depends largely on how you communicate both verbal and nonverbal messages during the interview.  May you be a freelancer, a digital nomad, or an office-based job applicant, take a look at the helpful tips below on how to ace your online job interview. 
1.  Consider your non-verbal communication
Non-verbal communication is as important as verbal communication. They are a large part of your message online as body language can convey information by reflecting your real thoughts and attitude. In a virtual interview, your body language becomes more obvious, hence it is important that you send the right message. Pay attention to any unflattering mannerisms you may exhibit and how your body behaves when you're communicating. Be aware of your facial expressions and posture as this demonstrates your confidence. Make sure that you feel positive during the interview as this helps you to appear more confident and appealing. Remember, that even if it is an online interview, you have to be presentable as it can be recorded, forwarded, and replayed over and over again.
2. Have the right attitude
One mistake some job seekers make is they are too reserved or adopt the 'please hire me' approach. This loses the interest of the recruiter as it makes you appear less confident and desperate. The recruiter will believe in you if they've seen that you are confident and calm. On the other hand, displaying overconfidence can make you look arrogant. No matter how skillful and good you are, overconfidence is not attractive. It is best to discuss your achievements politely while maintaining modesty. 
3. Properly
address your interviewers
Address your interviewers formally until they suggested otherwise.  Avoid abbreviating their name unless you're told to. Be mindful of how interviewers introduce themselves, so you can address them by the name they use to introduce themselves. Also, be sure how to pronounce their name correctly. If unsure, you can courteously ask them. 
4. Be prepared to start with small talk
Your interviewer may start with small talk as an ice breaker and to lighten up the atmosphere before the interview. Questions that may be asked would be about your day, or something about the weather. Respond appropriately using a conversational tone. Remember that this is meant to be just a quick talk to ease up so avoid over-communicating.
Related Article: Useful Phrases to Impress the HR in a Job Interview
5. Consider the tone of your voice
The tone of your voice can say more than your words do. Show your interest through proper voice intonation and using the right words. It's best to provide variety in your intonation and use a factual but interested tone. Meanwhile, keep a professional speech and tone when talking about something personal.
Also, be mindful of your pronunciation and rhythm. Feeling nervous during an interview can lead you to speak faster and provide poor answers. Manage to speak slowly and answer questions at the right pace. Since there can be audio delays during an online interview or the microphone may not pick up your voice well, it is important to speak clearly and in a calm manner to make sure your words will be understood.
Related Article: 7 Effective Ways To Use A Diplomatic Tone In Business Environment
6. Take cues on your interviewer's body language
Not only is your body language is important but your interviewer's nonverbal cues as well. Paying attention to it will enable you to quickly match your tone, language style, body language, and energy with your interviewer. By adjusting well you can and respond accordingly.  Mirroring the body language of the person you are talking with shows that you're fully present in the conversation. 
7. Practice active listening
It's easy to have your mind drift off or cut someone off due to audio delays during an online job interview. However, listening is imperative so you can answer questions accurately. Also, this will help you think of any questions you might have for the interviewer. Listen to the interviewer's words, the tone in which the words are said, the nuances of the answer, the pauses, and what's being left unsaid. This enables you to take in the details that you may need. Show you are listening and are on the same page with the interviewer by nodding your head and by looking at your screen and camera.
Related Article: Important Tips to Become an Effective English Listener
8. Pause before answering
It is common to answer someone as soon as they're finished talking to fill in the silence. However, it's best not to instantly react after you've been asked a question or opinion. Don't feel awkward for a few seconds of silence while thinking about your answer. Pausing will enable you to organize your thoughts on how to articulate your point in the best way possible. Also, it will show that you have considered your answer. Sometimes you may react automatically without giving the question a real thought when you think about your response while the interviewer is talking. Wait until your interviewer is done speaking before thinking about your reply. 
9
. Avoid interrupting the interviewer
Make sure that the interviewer has finished speaking before you respond. Interrupting your interviewer while he talks may seem rude. Allowing a pause before you start speaking prevents you from talking over your interviewer. If you wait for your interviewer to finish talking, the questions you may want to ask might be answered as they speak so there's no need for you to ask it.
10. Use appropriate language
An interview is a formal evaluation hence requires the use of a professional language. During this meeting, you are not expected to speak too casual as you would with friends or family. Refrain from using slang, inappropriate words, or colloquialisms. Other expressions and vocabularies that you need to avoid are the words that sound unprofessional and imply that you are uncertain like "kind of" and "sort of."
11. Avoid topics that can get you into trouble 
Be careful about opening up topics that can highly cause discussion because they are sensitive. Refrain from making any reference to age, religion, political beliefs, marital status, or sexual orientation. People differ in opinion in these topics hence a remark can sound judgemental or stereotyping.
12. Refrain from making unnecessary jokes
An interviewer may try to put you at ease during the interview, but don't misinterpret it as a signal to be too familiar. Treat your online job interview as a professional meeting intended to talk about business. Remember not to overstep your place as a candidate looking for a job by acting too familiar. Telling unnecessary funny stories, jokes, or weird remarks during the interview will make you appear inexperienced and unprofessional. Stick to a professional tone but if the interviewer switches to being chatty and informal then you can adjust your communication style into a casual tone while still maintaining being courteous.
13. Avoid filler words
Fillers are much more noticeable in an online interview. Try to eliminate or reduce the number of times you say "um" and "uh". These meaningless fillers imply that you are not sure about what you want to say. Also, avoid sighing after a question, this gives your interviewer the impression that the question is too hard for you to answer or you don't like the question. To make it easier for you to explain, use short and simple sentences.
14. Ask the right questions
Sometimes it is difficult to understand what the interviewer is saying. When this happens it is better to clarify. Don't be afraid to ask a question to be repeated if you have not heard it properly. Don't guess or make assumptions to attempt to answer a question that you have not understood or heard properly as this will result in an inappropriate response. Also, when the interview is about to end, the recruiter will give you the chance to ask questions. Mostly, candidates would say they don't have questions. But asking further about the role and the company will actually demonstrate your interest in it. Plus this will help you to find out whether the position and the organization are right for you. Prepare questions in advance but make sure they are not obvious questions and the ones that you could readily see online. Also, some good questions would come from listening to the interviewer carefully.
15.
Provide appropriate answers
Prepare before the interview by reading the job posting, and match your skills with the position's requirements. During the interview, mention the skills that you have that the employer is looking for. When asked with a behavioral interview question, it is best to answer it by storytelling. To do this, structure your answer by following the STAR method which details the situation, task, action, and result. Prove your skills by giving examples on the action part. By following this guide, you will be able to provide answers that are on point.
16. Keep your answers concise
Interview anxiety and silence awkwardness can cause you to talk too much. However, remember that it is important to keep your answers no longer than they need to be when you're being assessed. Avoid waffling and share only the details that are directly related to the questions you're asked. Giving long answers and providing too much detail may lessen the effectiveness of your answers. Also, you may end up failing to answer the original question. Only give answers long enough when you need to prove a point. Telling the interviewer more than what they need to know might leave a negative impression, and will bore them along the way. Hence it is always best to keep your answers concise, and to-the-point. If you feel that you have answered the question sufficiently, don't feel the need to keep on talking. The interviewer will ask anyway if they need more information. 
17. Don't exaggerate
Employers want to know about your qualifications and determine if they will advance you to the next phase ergo, instead of trying to be the person you think the interviewer is looking for, be yourself. By being genuine, you can highlight what you can offer and help the recruiter to easily determine if you're a good fit in their organization. Be honest, and don't claim a skill you do not have or embellish past accomplishments. If you believe you are lacking in a particular required skill tell the interviewer that you are eager to learn it.
18. Stay positive
Refrain from using negative words as it conveys poor emotional maturity. When answering a negative question or discussing any unfavorable detail, focus your response on positive aspects. Don't concentrate on telling what went wrong but discuss how you solved issues. Frame your failure as a learning experience, illustrate your adaptability and describe how it made you a more capable person.
19. Avoid jargon and acronyms 
The interviewer may not have the same background as you, hence try not to use jargon or technical terms in your answers as this could be career or company-specific. Using this will not make you sound knowledgeable but creates an impression that you are trying to impress.  It is best to speak simply, coherently, and use expressions and words that are easy to understand.
20. Speak English
In today's job market, your ability to communicate in the English language gives you an advantage. In today's job market, your ability to communicate in the English language gives you an advantage. An answer that is on point, brief, easy to understand, and expressed in English will be appreciated by the interviewer. To ensure that you can ace that interview using the English language, you can enroll Useful Expressions course offered by LingualBox.
The best way to perform well in your interview is to prepare for it. Prevent yourself from rambling by preparing a well-thought-out answer on questions that you know employers would most likely to ask. If you have good answers prepared and practiced, you will sound more confident.
Learn more about job interviews by enrolling in our Useful Expression Course. Our tutors can help you to your craft answers and practice it to enable you to speak with ease during your online job interview. 
Related Articles:
---