Guidelines On How To Build Your Global Network In Different Business Industries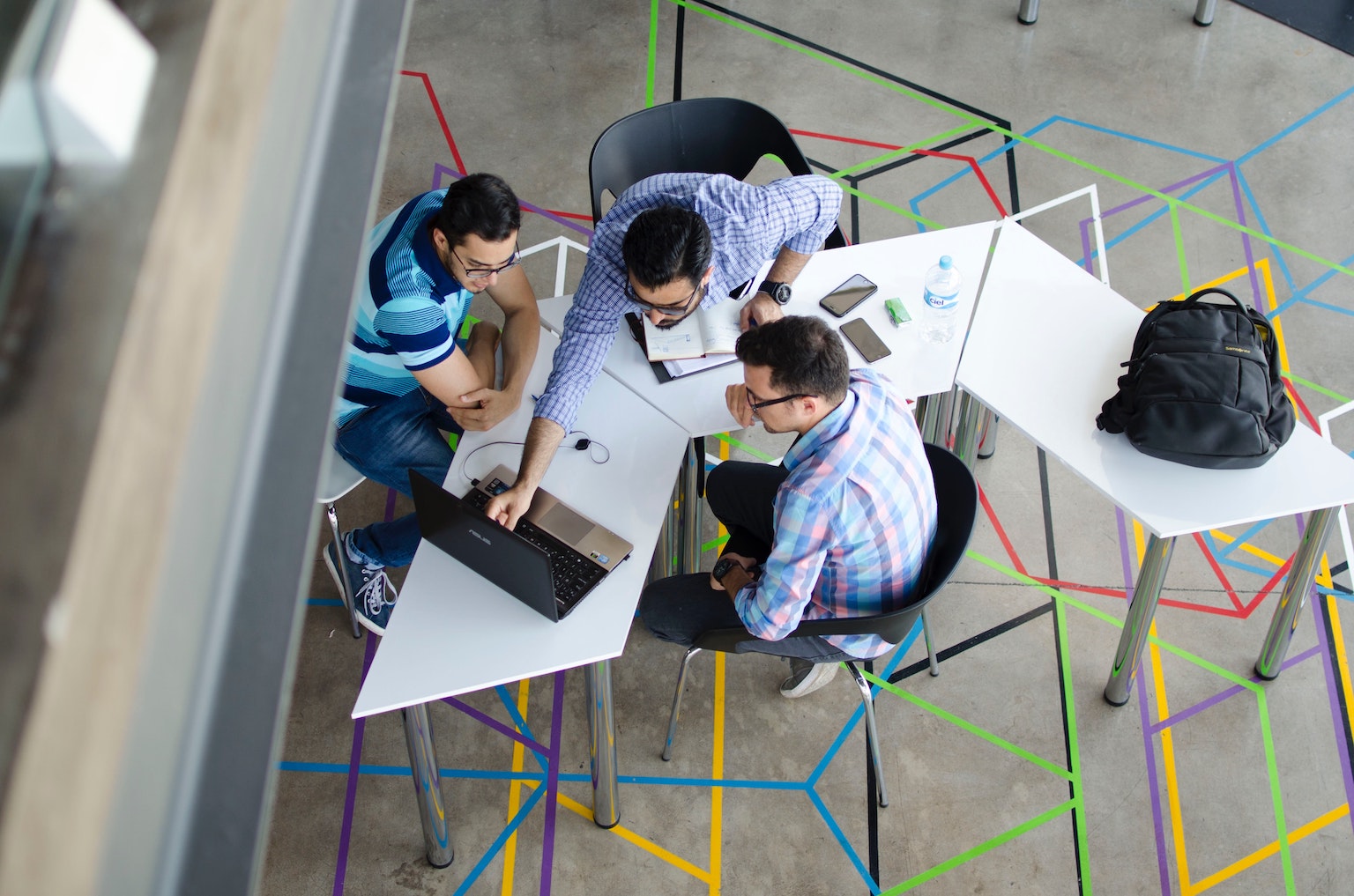 Having a degree and professional experience is helpful to start a great career, however, networking to diverse professionals can also lead you to good opportunities. Indeed, building a professional network can be tedious, time-consuming and even awkward on certain occasions but it is an essential part of establishing long-term career success. Read over our guide to learn some strategies on how to build a strong international network.
Preparations before networking
1. Identify what kind of networker you are
Since we have different personalities, not every style of networking is suited for everyone. To network effectively, identify what strategy works best for you. It will be easier to approach the right people if you understand your style. If you have an outgoing personality and comfortable in crowds, then a large networking event may be apt for you to create new connections. However, if you are uncomfortable in large groups, you can do one-on-one. You can reach out to someone in your career field and invite that person for a quick chat over coffee.
2. Hone your English skills
Learning English never goes to waste since it is often used as a bridge language. If you want to work for a global company, assess yourself whether you can comfortably converse with anyone in English and talk about the ins and outs of your industry. If you have to work in a region that does not speak your language, be sure to learn English. Most countries nowadays are familiar with it since it is a business language. By learning English, you have a language you can use to communicate with other nationalities. Start by learning words that are commonly used in your field and be more familiar with Business English. 
To help you be more proficient in Business English, you can enroll in an online English class. LingualBox offers conversational courses that can help you confidently and comfortably speak with others when you network.
3. Research about the industry and its people
Research to learn more about the industry. This includes requirements to be qualified, standard practices, industry culture, and the right people to approach. Also, you have to learn how to effectively network. Nobody has been good at networking in an instant. Research and practice is the key to be well in doing it. Start by approaching your close network. You can talk with your colleagues, mutual friends, and neighbors and have casual informational interviews. The more you gain details, the more ideas you'll have on how you can connect with your targeted niche.
4. Develop a networking plan with objectives
Set some clear networking goals and develop a strong networking plan to have a progress guide. To do this, start by asking yourself about your professional goals and what industries do you want to become familiar with. It would also be helpful to know the people in the field and who can be your potential competition for jobs. Once you are able to provide the answers to all of this, you can set a goal and develop a plan next. To make your plan effective, make it schedule-based and incorporate it into your routine. Also, set your target number of professional connections per month.
During Networking Phase
1. Start your networking journey at home
The easiest way to meet international friends or those people associated with your target industry is to start at home. Socialize with the people you already know and connect with both local and foreign professionals in your area. Even if you have some connections already, it is still good to meet others. Having another insider friend is good, as you'll learn more ideas and tips and hear more firsthand experience. 
2. Attend social events
Attending social gatherings outside of work allows you to meet diverse people from different backgrounds. You can mingle with attendees like expats or tourists that could be potential employers and valuable industry connections. Events give you a chance to explore an array of possibilities. You never know which connections will lead to your next job offer. 
Connecting with foreign people may be intimidating for some. To overcome this, you can start by identifying the things you enjoy doing to determine the groups you would want to join in. Once you are able to distinguish it, you can attend casual affairs with like-minded people next. Sticking to your comfort zone while building a connection will enable you to find the right kind of people that click with you and your passion.
To find social events, you can consistently check bulletins for any announcement of upcoming events or seminars. Also, you can attend general networking events instead of just sticking to networking events that are specific to your career field. This will help you to bridge with other industries and may even lead to a great career opportunity. 
To comfortably connect with international friends and help you find events, you can also go online. Register on sites like Meetup, InterNations, Eventbrite, Eventful, LinkedIn and Twitter. Also, you can join in internationally recognized meetup groups like Facebook groups.
3. Volunteer
Another way to meet different people is through volunteering. Along your volunteering journey, you'll meet people who are also interested in social work including mentors, fellows trainees, beneficiaries and supporters. Aside from increasing your social awareness through participating in volunteering activities and endorsing noble causes, you also get to demonstrate your skills or develop new ones. All of this contributes to helping you enhance your career profile as well. 
4. Collaborate with others
Collaborating with others not only adds a substance to your resume but also helps you establish a professional relationship with other professionals across different fields. By collaborating, you are introduced to other industries or fields that would be helpful if ever you consider a career change in the future. This relationship development can be a key resource in your job search soon. A good way to find collaboration opportunities and build connections is during work and personal trips.
5. Become a member of clubs and join community groups
Join a club or a community that you deem closer to your interests and professional requirements. By becoming an active participant, you will be able to mingle with new people of similar tastes. Also, by getting involved, you can enhance your organizational and leadership skills as well.
6. Leverage social media
Your social media profile is considered as a reflection of your life. Sharing your professional background, academic interests, and volunteer activities will help you find the right people with the same aspirations and interests.  Also, you can easily get to know important contacts better and make friends abroad without the pressure of a face-to-face meeting. This way, introvert individuals can also do better networking. To meet professionals and key contacts of your industry or seek out like-minded people, you can use networking sites such as LinkedIn, Twitter, and Facebook groups. Just be reminded that cultivation and consistent communication are needed to make people from your social network sites become your true networking partners. Do this by engaging in conversations, commenting on a link they post, responding to a comment they make or even start a conversation with them. Also, if you have an opportunity, meet them in person.
7. Start a conversation
Before you go into a networking event, prepare on how you can effectively talk about your strengths, talents and what you can offer. This way, you'll know what to answer when you are asked while having a conversation. Also, it is best to know the right questions to ask. Safe questions to ask include 'how did you get into the field?', 'what skills or experience is needed to be successful in your field?' and 'is there anyone you can recommend I can talk further about the industry?' Whenever you have the chance to network, always remember to walk up and introduce yourself to people and exchange contact details so you can keep in touch later.
8. Be mindful of your personal branding
Once you're convinced about the type of industry you want to work for, start thinking about your strategy to distinguish yourself from the crowd. Be sure to exude confidence and professionalism, when interacting with influential professionals and contacts. Your passion for what you do must be consistent as well. Also, make sure that the quality of your work speaks about you. 
You can also read this: A Detailed Guide on How to Write your Personal Branding Statement
9. Work or study in coworking or shared office spaces.
May you be pursuing a passion project, or you are a freelancer or a remote worker, it would be helpful if you do your project in coworking spaces. By doing so, you can meet fellow independent professionals, interact with them and establish a good connection. Your regular interaction with them may just end up leading you to brainstorm ideas and start collaborating on projects with them. Also, by seeing your hard work and skills, they may invite you to join their team. 
10. Always stay in touch
Never lose contact with your connections. Make it a point to let them know you're available. Keep in touch with them by sending them an occasional email, a postcard, share some articles related to their career, or by commenting on their post every once in a while on social media. You can also remind them of your presence by regularly updating your professional networking and social media sites. If you've kept up consistent communication with them, it's easier to have a conversation about job opportunities later, rather than suddenly coming in out of nowhere when you need it. Consistently communicating with them is helpful as they might want to hire you in the future or might know someone interested in hiring a person like you. Thus if you fail to keep in touch or follow-up, you'll fail at making a genuine connection.
If you're trying to advance in your career, take advantage of every networking opportunity that comes across your way. Act on the networking tips given above and you will be able to build an impressive network soon. 
Let Lingualbox help you to communicate better and connect with others. Start with two free trial classes and complete the courses to improve your English skills.
More Interesting Topics:
---