Easy Ways To Quickly Improve Your English Language Skills Before Studying Abroad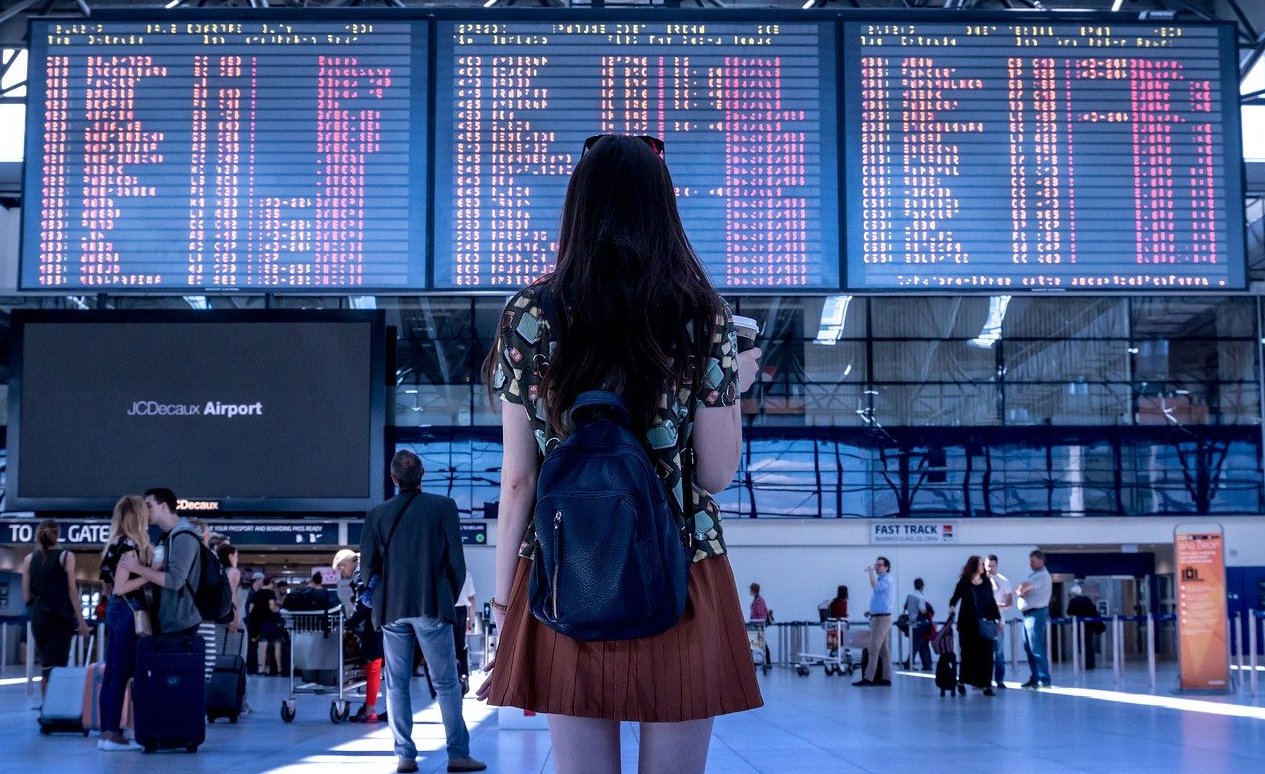 If you have plans of studying on English-speaking countries, then you may want to come prepared before you arrive at your new university. Don't wait until you get there before learning and practicing the language. The more familiar you are with English, the easier it is for you to move along in your studies. Also, it will help you get settled and connected with others as well. Being unable to communicate with others due to language barrier can make you feel isolated at school. Hence knowing useful words and phrases in English is crucial for you to get around and be more at ease. 
Another factor why you may need to master the language is because it could be one of the requirements. International students who want to study in English-speaking countries may come with different levels of English proficiency. As part of your application to study abroad, you might be required to take an English language proficiency exam such as IELTS, TOEIC  or TOEFL, if English is not your first language. 
There are a number of ways to help prepare and improve your understanding of the language. Since people respond to different learning methods, you may choose the strategy that you find effective and enjoyable to you. May you want to sound more comfortable in using English or your exam is just a few weeks away, here are the easy ways to help you get started and quickly improve your English proficiency. 
1. Reading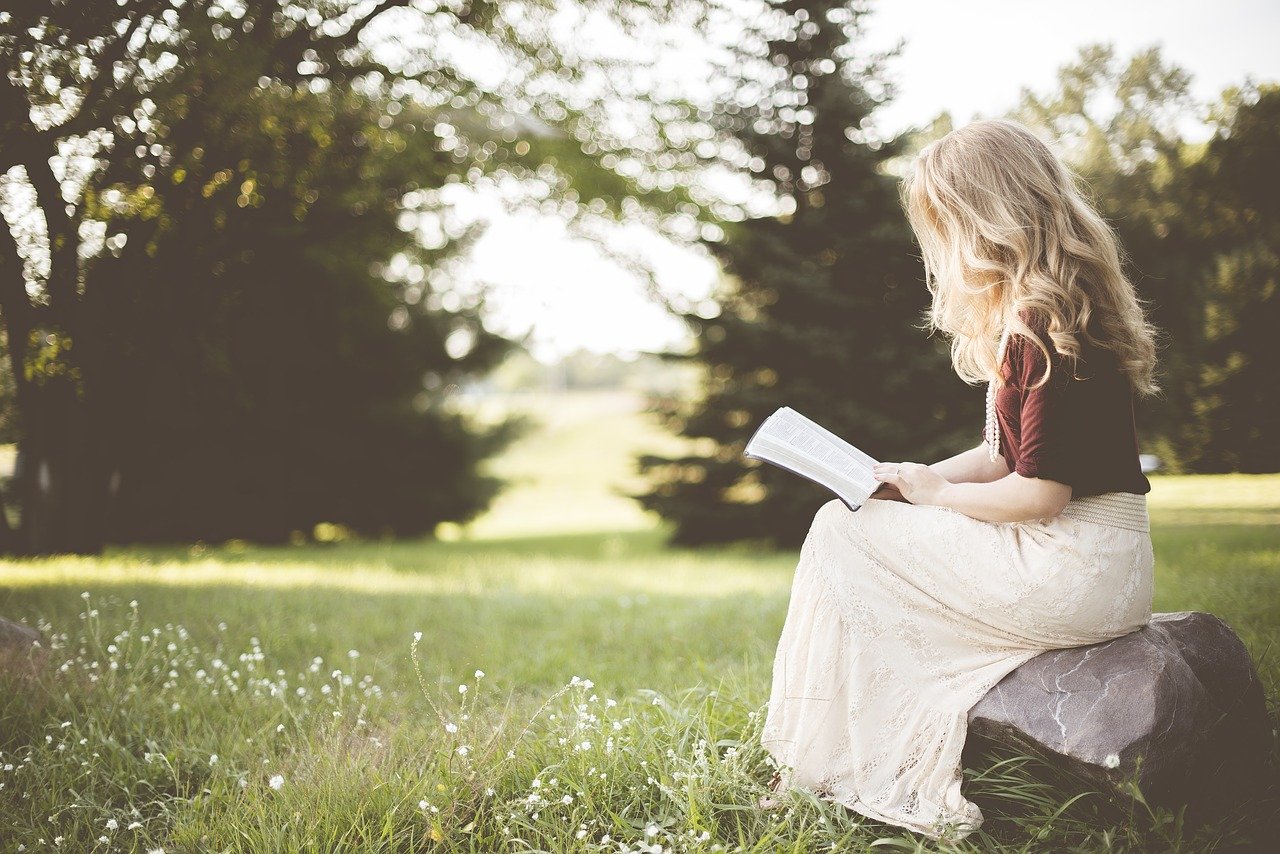 Reading helps you to expand your vocabulary as you encounter unfamiliar words in the texts that you read. It also enables you to get used to seeing word relationships, grammar, and structure of the language used in the passage. 
Articles online
You may pick a topic that you are interested in, may it be a subject or a hobby that you want to know more about then search it online. Since there are many articles across the web, you'll come across different articles and blog posts online that talks about your interest. Reading what you are interested in will encourage you to read further. 
Favorite books
If you're studying at a beginner level, you may first try reading children's books or comics since the language and the words used will be easier. Also, the images will help you understand even if you are not familiar with the words. If you're on the intermediate level and you already acquired the habit of reading English, then you may proceed to read your favorite novels in English. You may choose, those books that have been turned into a movie or those books that were translated in your first language that you have already read. By reading something you already know and like, you will be able to concentrate on the language used rather than the flow of the story. Eventually, you may want to read different genres as well to come across other words that are genre-specific.
Newspapers and magazines
Reading newspapers and magazines will keep you up to date with current affairs and can be handy when communicating with native speakers. It will also expand your vocabulary and improve your English. If you are looking for sources with an easier language and more practical to read for low-level speakers, you may want to consider reading tabloid-style newspapers or some free newspapers and magazines.
Get a good bilingual dictionary
If you come across any language that you don't understand, your dictionary will be your go-to buddy. A bilingual dictionary will help you find words that are unfamiliar to you. 
2. Listening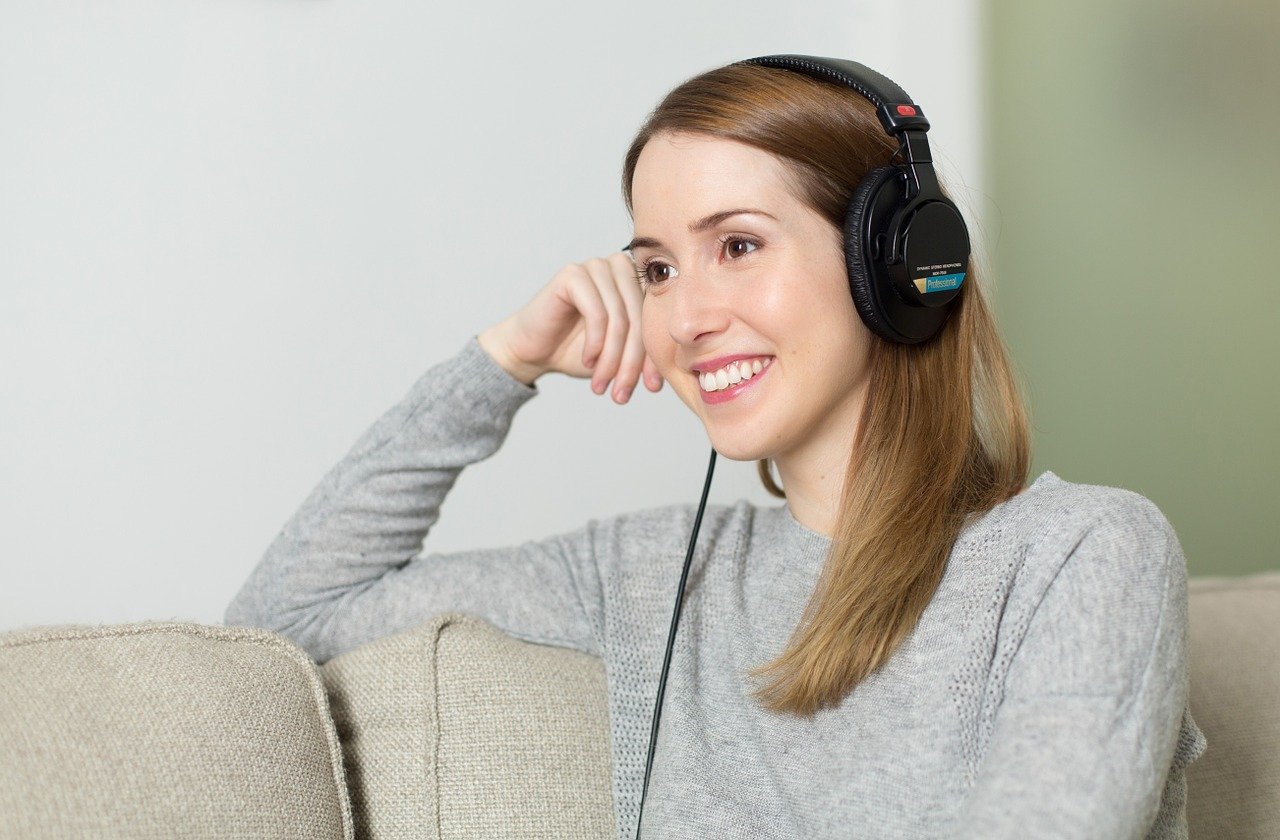 Another way to expand your vocabulary is by listening and paying attention to what is said and how it is said. How the words are supposed to be pronounced are demonstrated to you and you also get to be familiarized with the accent of the language. Also, you'll be able to pick out some words and phrases as you actively listen. 
Songs
May it be old or modern or any type that you prefer, there will certainly be a song in English that you can listen to. Pay attention to the lyrics of the song to understand its message. This will help you to catch the phrases and words used in the song. If you're a beginner, you may choose slower songs to easily understand the lyrics and be able to sing along with it easier. Once you get used to it, you may move to songs with quicker beating and rhythm like rap music or Rnb. 
News        
Since news is broadcasted, it is vital that the speech used by news anchors sound highly formal and must be standard English. By listening to the news, you'll get used to hearing formal standard English
Movies
Watching movies enables you to hear dialogues and pick up words used in everyday conversations. It guides you to get a feel of the language as you hear the colloquial terms uttered by the characters in the movie. You may also put the English subtitles on so that you can read along and listen at the same time. Reading along with what's happening on the screen enables you to translate the words in your head. You can also check Mastering English While Having Fun: 4 Best Movies to Learn English.
 Commentaries on the radio
Listening to commentaries on the radio is like having someone talk to you directly without you being able to respond. You'll hear phrasal verbs, colloquial terms, slang words, and idioms that the DJs or commentators have used while speaking. As a result, your ears will get used to the sounds of the language and learn how to enunciate the words correctly. 
Speaking English native
A better way to easily get used and familiar with the English accent is by listening to the people whose first language is English. Although you won't need to speak in English accent yourself, understanding the distinct vowel sounds will help you familiarize with the sound. 
Seminars, conferences, exhibitions, and talks in English
Attending events organized by English-speaking schools or communities will help you get familiar with academic English.
3. Writing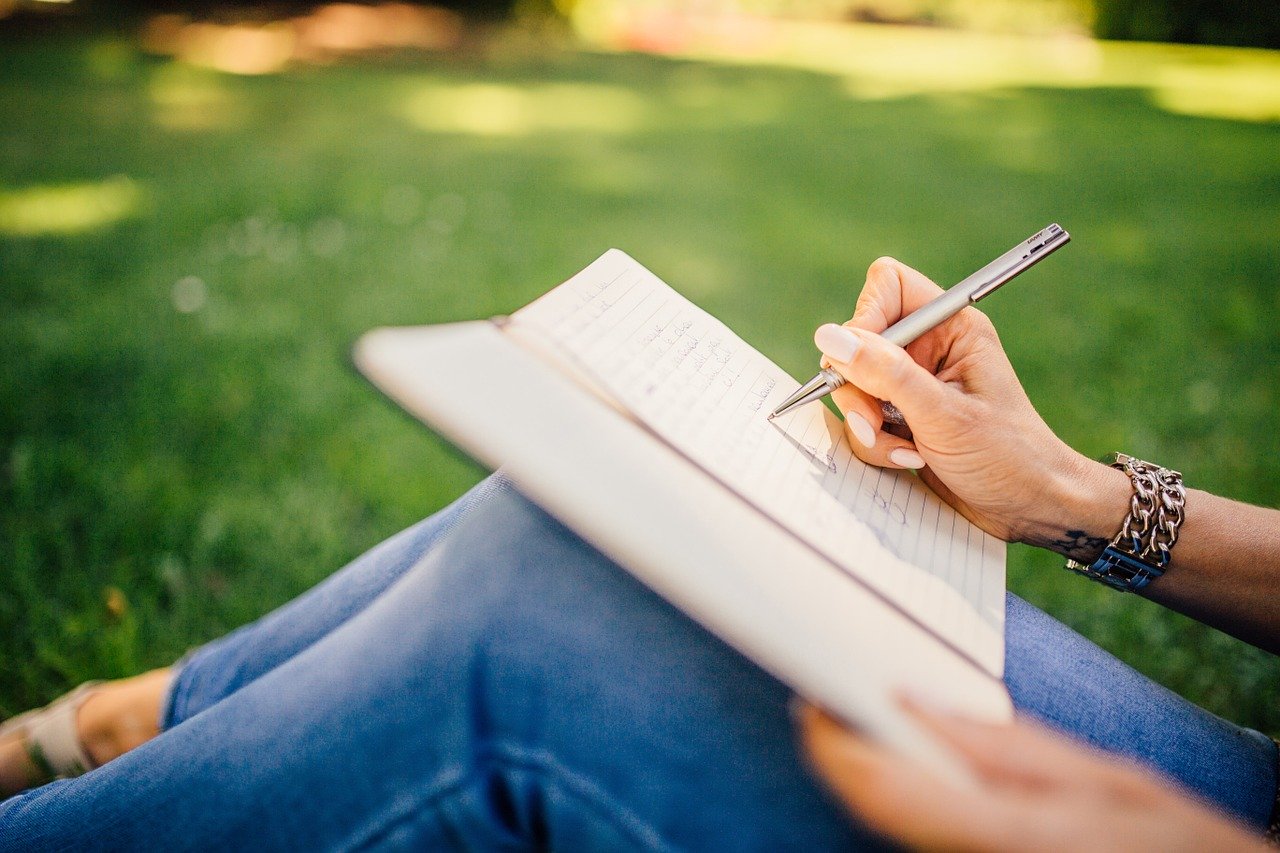 Writing helps you improve your thought organization. It also allows you to practice and use the words you learned and get your head around grammar. To begin, you may write only a few sentences a day or keep a diary. This will help you to see and compare your progress as you improve your knowledge of the English language.
Label things in your house
This strategy is good for low-level learners. You can do this by writing the name of items on labels or small self-adhesive papers in your home. It will assist you to memorize the words by associating it with the object you have attached it with. 
Create your own dictionary of useful words 
Whenever you learn a new word, take a note of it. Make a list of useful words and phrases either on your phone, notebook or laptop. This will allow you to practice what you've learned whenever you have some free time. Include their meaning and examples as well. You will remember words and phrases if you see how they are used in sentences. It would also be helpful if you include their synonyms and their translation into your own language.
Comment on blogs
Most of the blogs online are interactive and readers are allowed to make comments or debate on the details mentioned in the post. Even if you are not an expert or a blog fan, you may take part by simply commenting. Just write a few sentences about what you think or feel about the content of the blog. This is a good way of practicing your writing and communication skills while connecting with others.
Engage in a conversation through chat
Conversations in English are possible through chats and forums. By doing so, you'll be able to come across some native speakers who will talk to you in English. In addition, you'll also get to learn about their culture. Through this, it will be easier for you to meet online friends from all over the world.
4. Speaking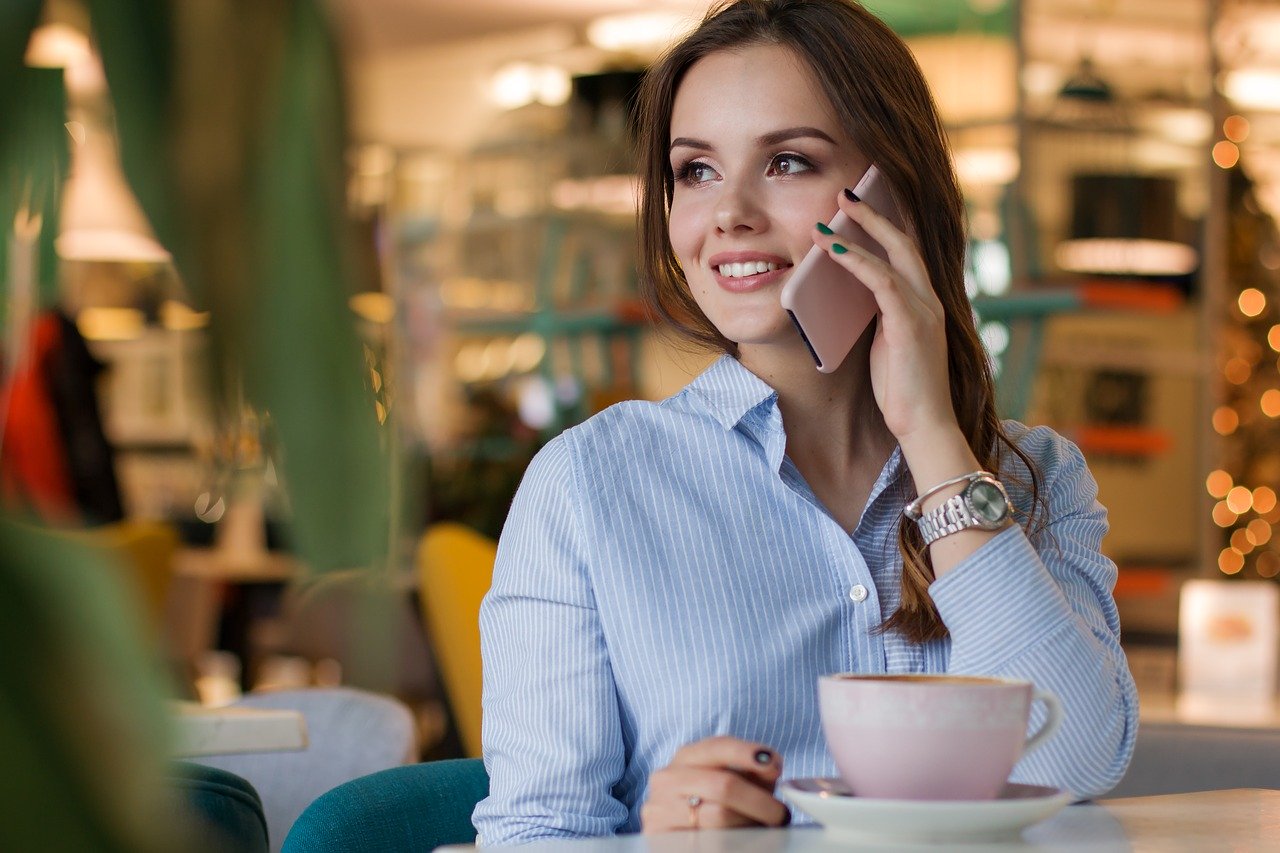 The more you speak in English, the more you become confident and at ease in pronouncing the words precisely. You may start with tongue twisters or repeating the words that are hard for you to articulate.
Talk and record yourself
If you are still shy in speaking English, you may start free talking in your room and record it. This may sound awkward but will help you spot the mistakes of which you weren't previously aware. By hearing the recording repeatedly, you'll be able to identify the areas to improve on. 
Practice with friends
Another fun way to practice English is by learning with a friend. You can meet up with a buddy and agree to talk only in English. While practicing you may also request to correct each other in a friendly and respectful manner.
Spend time with English speakers 
Even if you don't live in an English-speaking country, you may encounter foreigners living nearby. You may meet native English-speakers by joining sport and social clubs or going on foreign bars and restaurants, or by being a part-time tour guide in your place. Spending time with English speakers forces you to speak in the English language. You'll also get to pick up slang terms used in conversational English. 
Language swap
You could find somebody who is interested to learn your first language and exchange language knowledge with them. This will be a win-win situation for you and your buddy. 
If you want to improve your English skills, you may enroll in an online English course or get an English tutor. Learning the language with a teacher or someone who's mastered the language will make studying English easier. You will even be more productive if you tell your teacher what you want to learn. They'll be pleased with the feedback and do their best to help you. 
Lingualbox has courses like useful expression, daily conversation, pronunciation, free conversation, and Travel English that are all geared to help you get used to speaking the language and be prepared even before you study overseas.  
Bonus Additional Tip: Explore

Travel on English-speaking countries
If you spend some time in a country where English is spoken, you'll be immersed in hearing the language. You'll also get to practice speaking it whenever you have to communicate with a local or even with your fellow tourists. This will lead you to have a deeper comprehension and effective application of the language. You can also check 3 Unique Asian Countries You Can Practice English while Travelling.
Learning a new language before you study abroad is possible if you concentrate and stay committed to improving. Practice and patience are two ingredient factors in mastering any foreign language you would want to learn. Whatever your learning style may be, there will always be a good strategy for you to ace the test and be proficient in the language you are aiming to be good at. 
Why not practice English right now by enrolling in our free conversation course? 
Linguaglbox offers English language classes to students who want to study abroad. 
You can enroll in courses like useful expression, daily conversation, pronunciation, free conversation, and Travel English to help you get ready studying overseas. 
More Interesting Topics:
---