A Detailed Guide on How to Write your Personal Branding Statement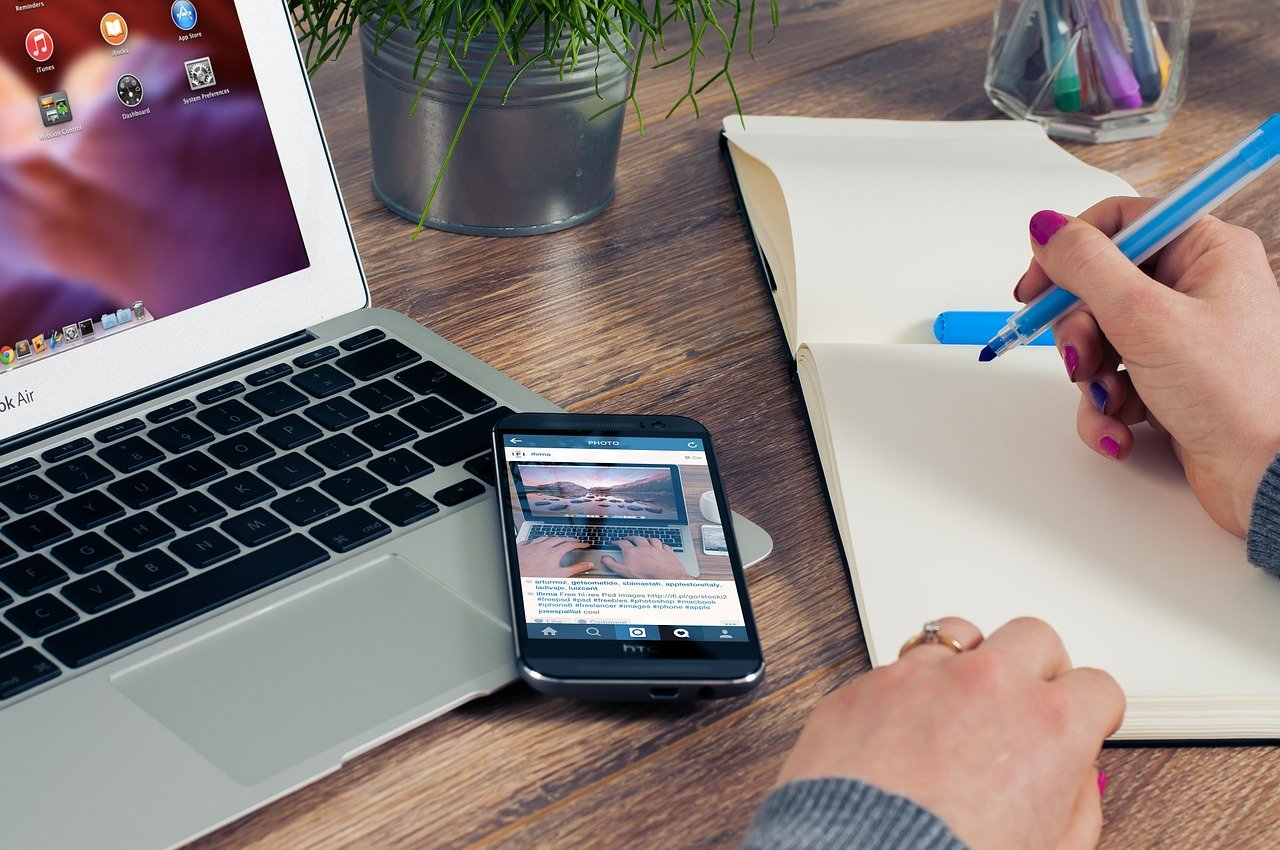 Anyone who's networking may you be a job seeker, a freelancer, or an entrepreneur should have a personal brand statement. It is something that you own, and can always say again and again whenever you introduce yourself because it talks about you. It is what you can use to be recognized for something that you want to be known for. Nowadays employers, potential clients, and interested collaborators may first collect information about you through the internet or may ask around before finally reaching out to you for an interview or maybe just an inquiry. By having a succinct statement about yourself, you will be able to position yourself positively and can consolidate your image to make a lasting impression on others. In today's highly competitive job and business market, this is useful to stand out. 
What is Personal Branding Statement
Your branding statement is intended to get the interest of prospects to look into your resume and know your professional history and achievements in detail. Without making others read your entire profile, it provides others a quick understanding of who you are and the expertise you've got to offer.  It sums up your unique promise of value that you can bring to any organization you're hoping to work for. It is a pithy statement that reflects your professional reputation that eventually becomes what people would instantly recognize you for. Therefore, it is the foundation of all of your personal branding efforts to move forward to market yourself to others.  So before you network, or set up the platforms you will use to establish your online presence, make sure that you craft your personal branding statement. This might just be your key for career progression or lead you to a business opportunity one day. To come up with a statement that will work best for you, below are the guidelines in crafting it.
Guidelines in Writing your Personal Brand Statement
1. Have a self-inventory and create your value proposition 
Get started by looking at your professional history and think about the career or business attributes that people recognize you for. List all of this including your experiences and vision for the future. Once the list is complete, take a good look at it, then filter the ones that make you stand out from your competition and can consider as your unique selling proposition. If you don't have much experience at something, you may name at least five nouns to describe you as a professional. You may use words like leader,  organizer, writer, innovator, visionary, great communicator, etc. If you're still having trouble writing this, then you may reflect on what problems you're fully capable of solving for others and what value would you provide. You may also think about an area that you want to become an expert in but just makes sure that when you write this you don't exaggerate. Take some time to realize what matters most to you, and convey that. Then determine who your target audience is and what industry is the most in need of your services.
2. Craft a Sentence Statement
After having a better understanding of your unique differentiator and identifying what you wanted to convey to your target audience, the next step is putting it all together. When crafting your personal branding statement, remind yourself that it should be written in a way that it can be easily memorized and shared with others in conversation. It should be flexible, unique, powerful and interesting. Also, you need to have the necessary ingredients to write it succinctly. To make sure the content is appropriate, here are the three questions that you need to answer in your personal branding statement.
A – what work do you do best? (sums up what you do) 
B – who do you help (target audience) 
C – how you do it uniquely (some  credential or proof point to confirm mastery on your specialization)
If you are having difficulty you may use this generic formula as a guide to begin writing your personal branding statement
Example:
Full Version: SEO and 10XCONTENT WRITER  with 5  years of experience conceptualizing, developing, researching, organizing, writing, and editing content for travel websites, and maintaining connections with different travel-related businesses.
Breakdown Analysis:
A – SEO and 10XCONTENT WRITER 
B – travel websites
C – conceptualizing, developing, researching, organizing, writing, and editing content, maintaining connections 
SideNote: The example given above gives a snapshot of the person's history in the field. It tells her specialization (unique differentiator), who does she help (audience) and what she does to help her employer/client succeed. 
This statement can be also be tweaked but still be able to convey the value the person promises to provide.
"I am

an SEO and 10x content writer

specializin

g in travel industry."

"I provide

travel SME owners with

quality written content

to help

with their SEO efforts."

"I spark new and unique content ideas for travel websites to

transform

thin content to 10xcontent to elevate its value among its readers." 
For a simpler form of personal branding statement you may also use the formula below:
Example: 
I help travel SMEs provide quality written content for their target audience
SideNote: This is a simpler, and more straightforward statement: It is not overly sophisticated but basically sums up what exactly the individual can do for people.
3. Use the English Language
Since the rise of globalization, the usage of the English language has become really important. Being a global language, it allows your message to be understood by people from other parts of the world. Anyone who can understand English that gets to read your personal branding statement will have an instant idea of who you are and what you do best. This has actually helped individuals to have their names be recognized internationally and enabled them to get clients or be employed by companies abroad while staying remote. Strategic people who want to market themselves internationally know the importance of using business language and therefore use English to broaden their reach. If you need some help in writing your personal branding statement, it is advisable to seek guidance from English tutors. 
4. Write it Concisely
Your personal branding statement expresses the essence of who you are despite being strategically condensed into just a few words. It's advisable to limit it to one sentence to enable people easily remember it. However, in some cases, it may take two sentences to include all the content you wanted to put in it. To make it concise, carefully choose simple words that best describes what you do, including its value,  then arrange it in a way that it will be easily understood. Make sure that you create a broad umbrella including all the specific targets your branding statement should contain. It must be short yet smoothly written that others would be enticed to know more about you. By making it concise, you will be able to use it anywhere else where it is appropriate to promote yourself. This will allow you to fit it in one line on your business card, email signature, or use it as your LinkedIn professional headline. 
5. Have different versions
One version does not fit all. Full versions of your personal branding statement may seem ideal but it's not always applicable. It's best to have different-length for different platforms. By having the crucial details cited above (A- what you do, B- who you serve, C- how you do it)  you can write bit-sized detachable parts. This will enable you to tweak it, and easily mix and match based on what you want to emphasize for different purposes and platforms. You may use the full versions for formal instances or when you have to explain the details a bit more. Meanwhile, use the shorter version when aiming to make it catchy. For professional bio and career or networking conversations you may need the full version. For business cards or email signature tagline, you will need the shorter one. For your social media, you may need to lighten the tone. Despite that you are crafting different versions, ensure that it is written succinctly and do not lose significant details. Don't worry if you have to write a simpler or shorter form because even though it may contain only a few words, it might just turn out to be the most catchy version of your personal branding statement. 
Using the sample of personal branding statement above, we will transform it into a shorter and lighter version
Example:
Full Version: SEO and 10XCONTENT WRITER  with 5  years of experience conceptualizing, 
developing, researching, organizing, writing, and editing content for travel websites, and maintaining connections with different travel-related businesses.
Shorter Version: SEO and 10XCONTENT WRITER for travel brands. 
Lighter Version: I write quality and SEO friendly content for travel brands
6. Proofread
Even if your personal branding statement is just one or two sentences you still have to proofread it. Remember that this is what you are using to catch the interest of your prospects. Analyze if the context makes sense and does not trip up on some words. Read it repeatedly to see if the words flow smoothly. If you spotted any mistakes, edit and polish until you craft it into something that feels easy and natural to say. 
7. Keep it fresh
Your values and goals may vary over time. As you experience changes and advancements in your life and career, your personal brand statement must be tinkered as well. It should be reviewed, and revised on a continuous basis, however, do not change it as often than necessary. If you frequently revise, it may confuse your prospects and may create an impression that you are somewhat undecided or uncertain of your expertise. Sticking to your personal brand statement for a reasonable amount of time reflects your commitment to your specialization. You may review it every 3-6 months to see if anything needs to be changed and edit it to reflect adjustments and advancements in your professional career.  
Most people haven't really thought about their personal branding statement when in fact having one will help you stand out. It is actually a  self-marketing tool that will enable you to get noticed as a competitive applicant. Start crafting your own personal branding statement to use this powerful marketing strategy to your advantage. Spend time creating a statement that projects exactly the image of you that you want to have. Again, once formulated it can be cited over and over again anytime and anywhere may it be on top of your resume, email signature, business card, personal website, and social networking sites. You can also use it to start off an interview, or when meeting and networking with people face-to-face or when having real conversations with some communities. Just remember to adjust it as per the etiquette of the social platform you are using, but still ensure that its message is consistent. This will immensely help you to market yourself quickly whenever a chance for networking arises.
---