8 Terms to Remember When Booking Accommodations Abroad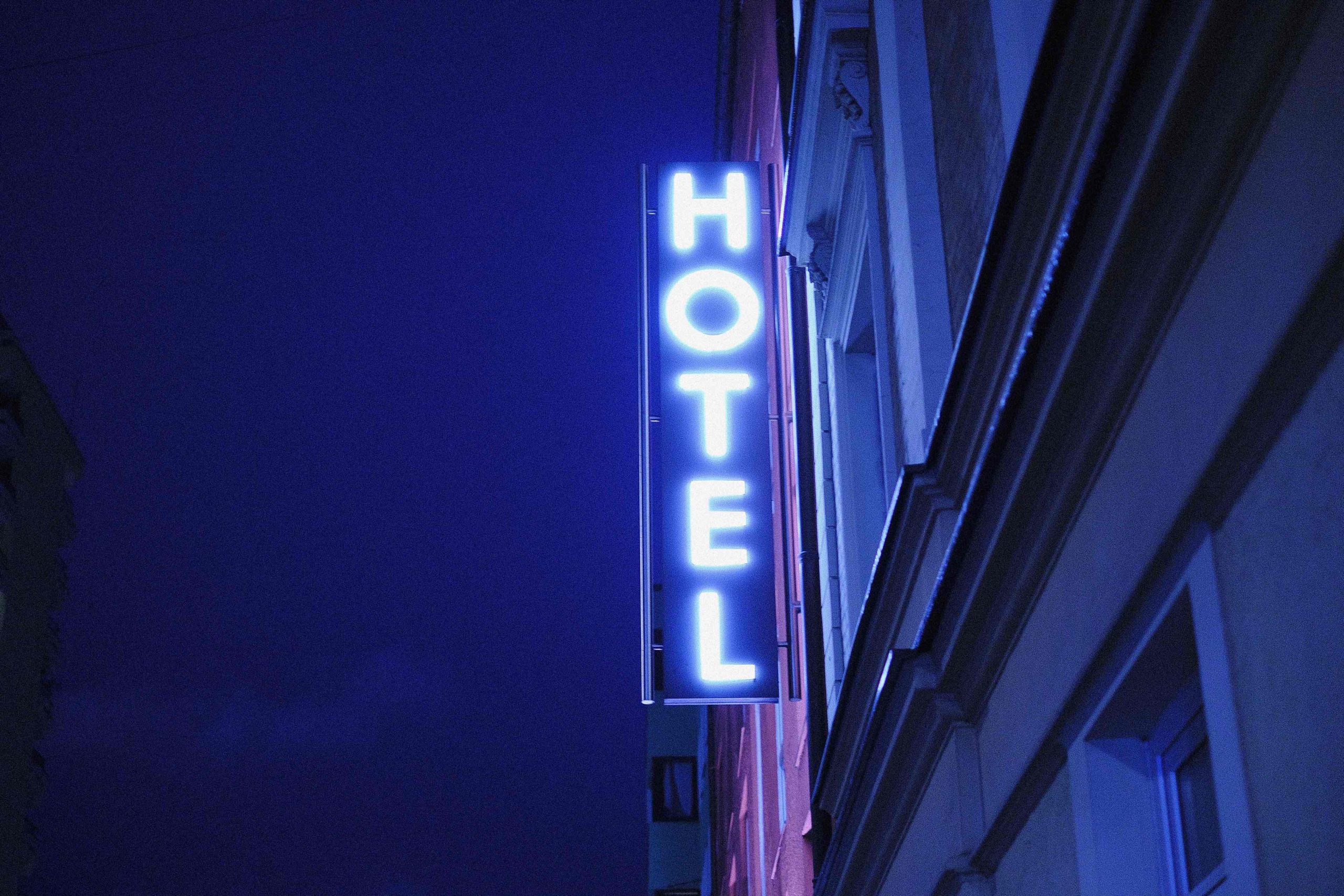 One of the most important things to do before going on a trip is booking your accommodations. For some people, hotels, home-stays, hostels, and the like are just a place to come home to while in a foreign country. For others, they are sanctuaries to retreat to for some peace and quiet. Either way, here are eight important terms to know when you are booking accommodations for a trip abroad.
Availability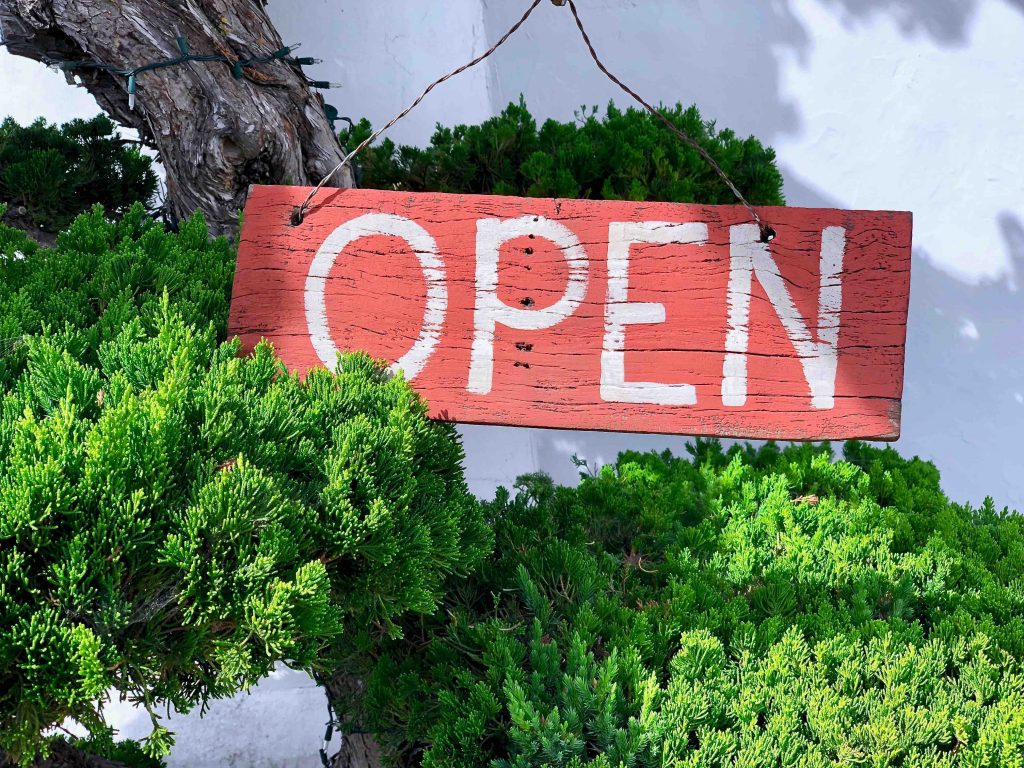 Availability refers to the state in which something—in this case, a room—can be used or not. It is necessary to check the availability of rooms before booking to see if the accommodation has space and resources to welcome you. If there are available rooms, then you can move on with your booking. If all rooms are unavailable, then that means the hotel, homestay, or hostel cannot accommodate you.
Check-in/Check-out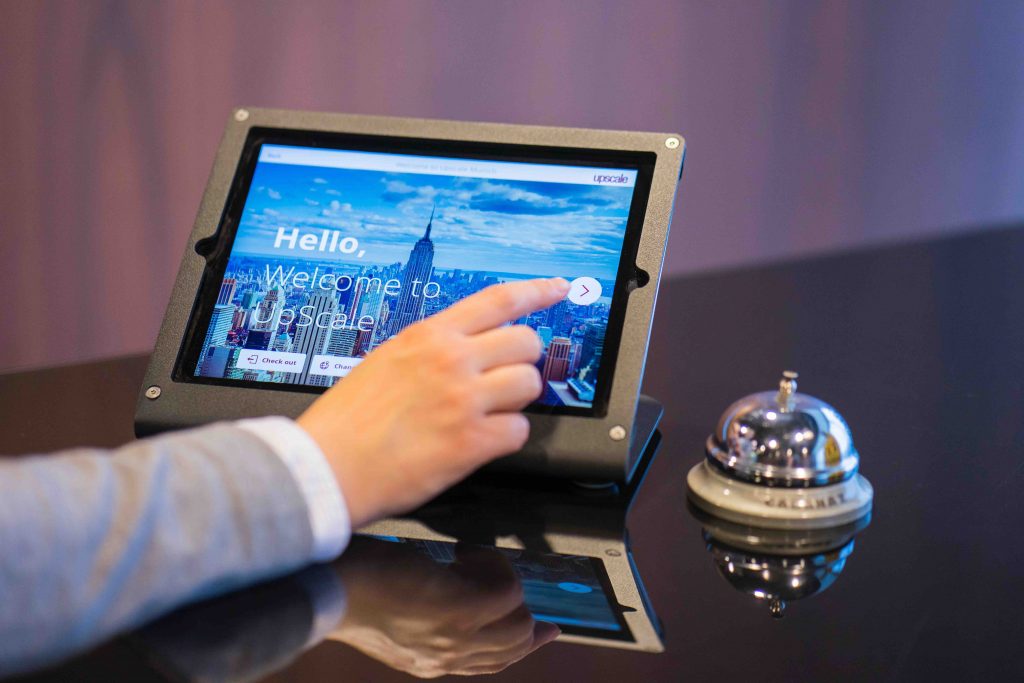 The term check-in describes the act of registering yourself at the accommodation to confirm that you have arrived and that you will be occupying a room or space. Checking-in is the first thing you must do at a hotel. To check-in, you will need a proof of confirmation of your reservation, an identification card (your passport will do!), and—if you have yet to pay for your room—money in cash or credit card.
Check-out, on the other hand, is the act of informing your accommodation that you have packed your belongings and are leaving the hotel. Checking-out is a very quick process; and it is important to do so your accommodation can clean the room and check if you have left anything. Checking-out also allows the hotel to account for any additional costs that you will have to pay from your stay.
Accommodations usually specify check-in and check-out times. The check-in time is the time you can enter the room. The check-out time is the time when you must leave the room. There is a two- to a three-hour gap between check-in and check-out times in hotels to give the staff enough time to prepare it for the next guest.
En-Suite Bathroom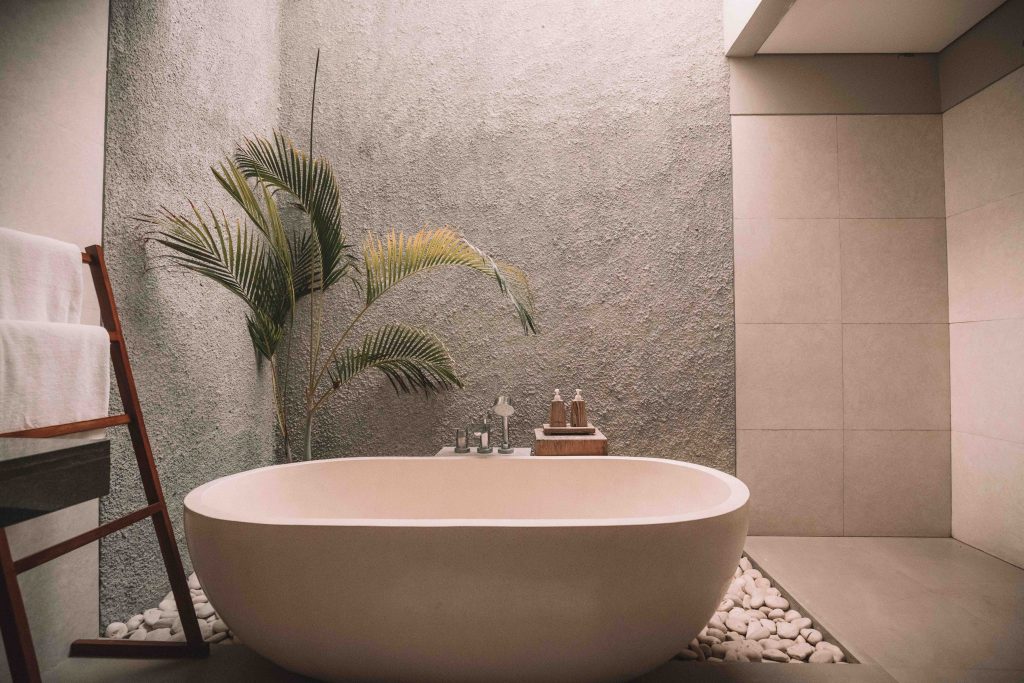 An en-suite bathroom is a private bathroom located within one room. Hotels have one en-suite bathroom per room. Homestays usually have several bathrooms—some in individual rooms (these are en-suite bathrooms), others shared in a common space by people staying in separate rooms. Hostels, on the other hand, often have shared bathrooms for all of their guests.
Front Desk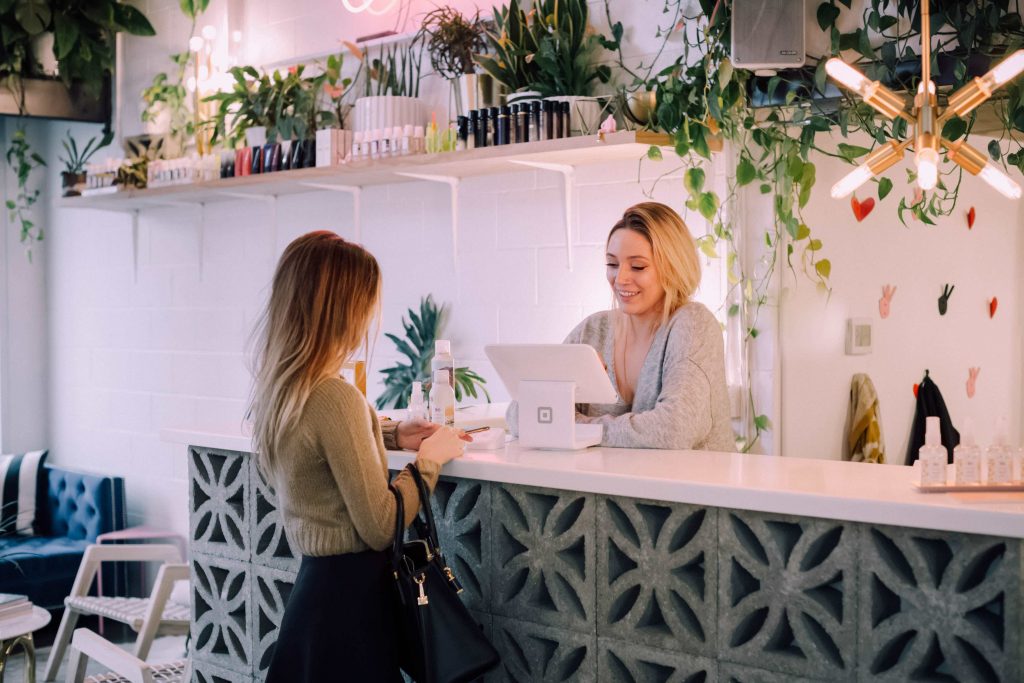 The front desk is the receiving area for new guests at a hotel. You'll find the receptionists, bellboys, and concierge at the front desk. Here, you can check-in and check-out, as well as ask for any information you may need for your stay. The staff at the front desk can also be very helpful with tips, maps, and recommendations for the local area you are in. If you need any assistance with anything, the first thing to do is call the front desk!
Reservation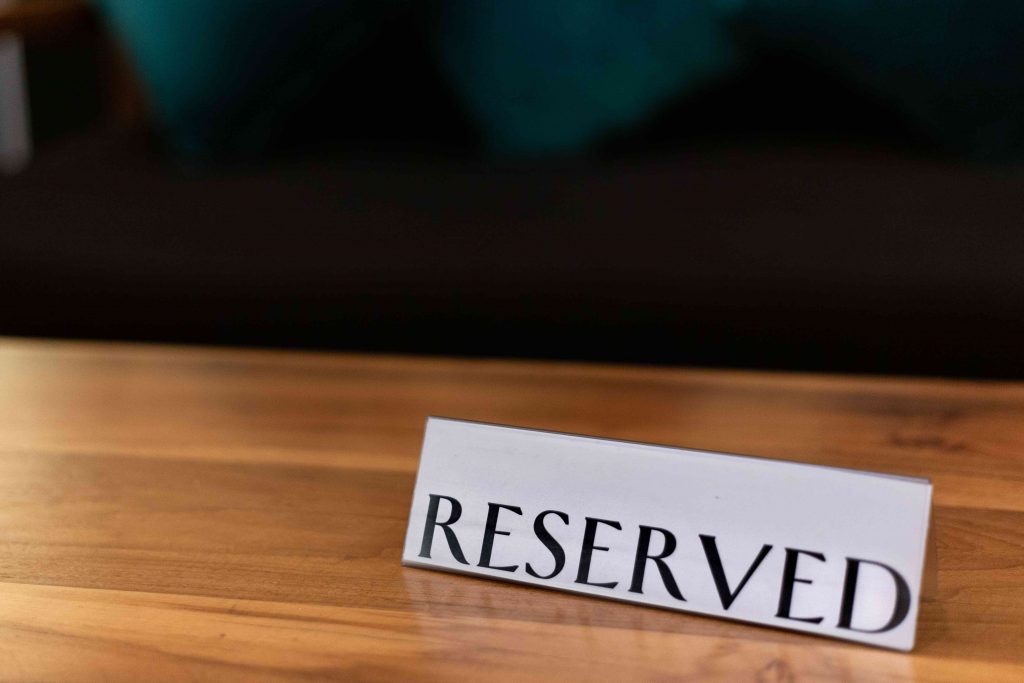 A reservation is an arrangement that allows you to reserve accommodation. By reserving something, you are informing the hotel, homestay, or hostel to leave space available for you during your travel dates. You must make reservations in accommodations to secure a room, especially if you are traveling during a time in the year when there might be plenty of people where you are visiting. This lessens the risk of arriving at a place and finding out that they cannot accommodate you. 
Sometimes, you might not be able to make a reservation because the accommodation is fully booked. When a place is fully booked, that means that they do not have any rooms available for occupancy. If this happens, you can either look for another accommodation option or change your travel dates.
Room Service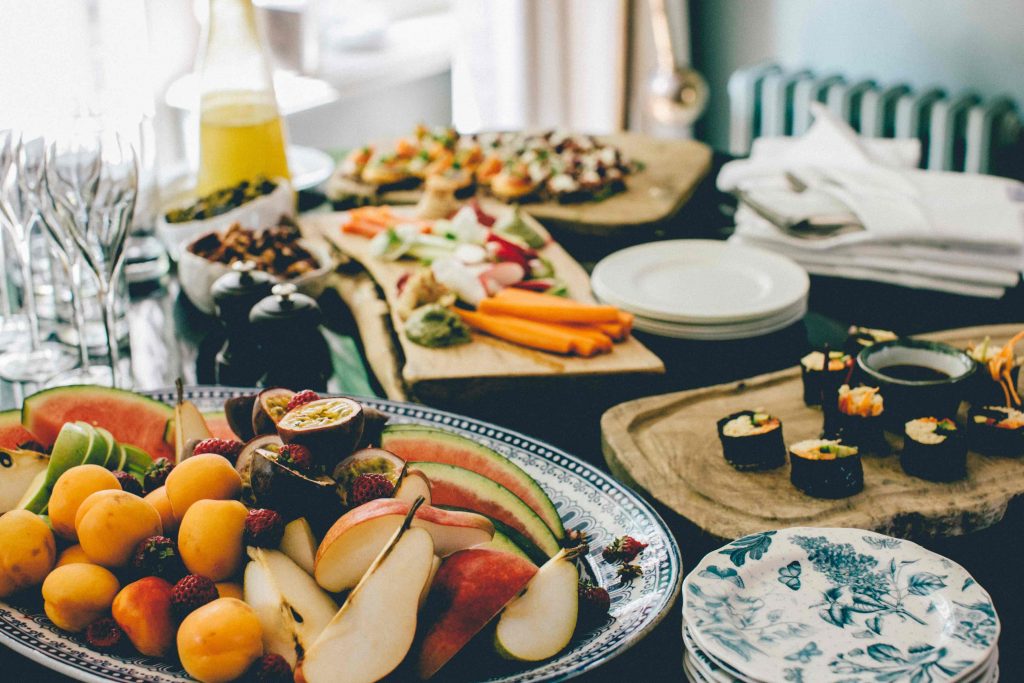 Room service is a service offered by hotels for guests to receive dining options in their own rooms. Hotels will have menus in the room. You can choose food and drinks from there, call the front desk (or the dedicated room service hotline), and order through the phone. They will deliver the food to your room, complete with utensils. Room service is a convenient option if you do not have time or energy to leave the hotel for a meal. That said, be mindful when you order room service because this can be pricey, especially when they are totaled at the end of your stay.
Single Room/Double Room/Twin Room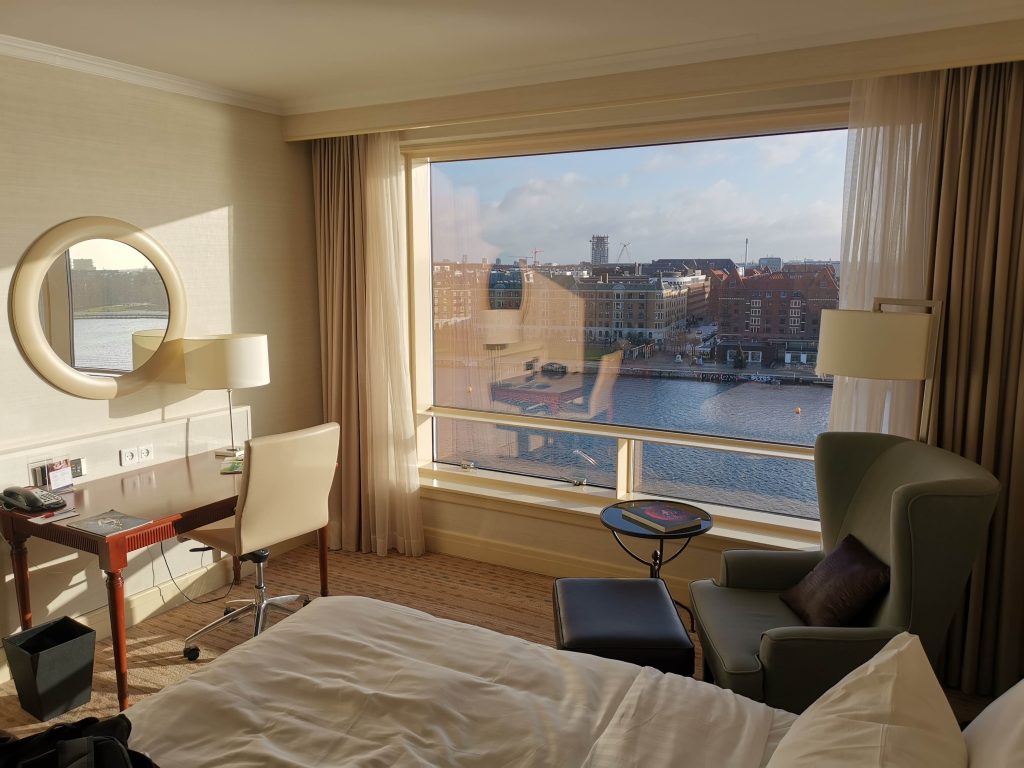 Before booking accommodations, it is important to know the different types of rooms you will most likely encounter. These are single, double, and twin rooms.
Single rooms are rooms enough for one person, so only have a single bed. Double rooms have space for one to two people; it often comes with a spacious double or queen-sized bed. Twin rooms can also accommodate two people, but unlike double rooms, these have two separate single beds. These rooms may or may not have en-suite bathrooms depending on the type of accommodation they are in.
Suite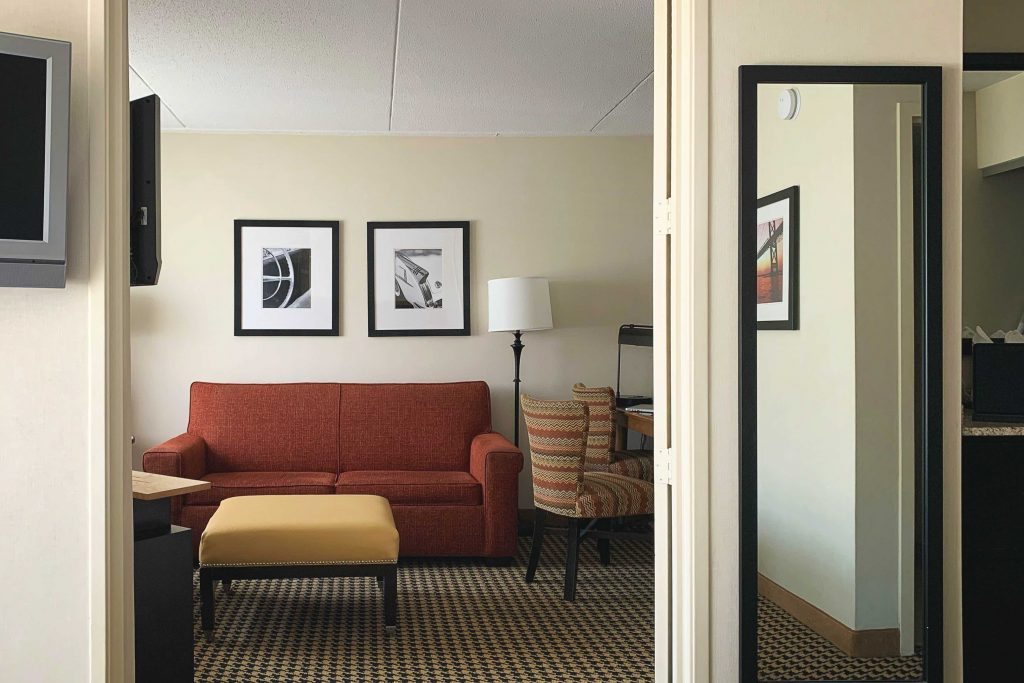 Suites are on the higher end of the price list when it comes to hotel room types. A suite constitutes two rooms in one accommodation. This can mean that it contains two sleeping areas. But more often than not, a suite is composed of a bedroom and a living room, as well as an en-suite bathroom.
Presidential suites are usually the most expensive type of suites, decked with high-end amenities and a large footprint. Presidential suites either have their own floor in the hotel or are located at the highest point, giving it the best views.
Some hotels make suites specific to themes or events to entice certain types of guests. For example, honeymoon suites are popular choices for newlyweds on vacation.
Learn more important English words and phrases you will need to travel abroad with LingualBox! Our dedicated tutors and informative classes can help equip you with the needed vocabulary to explore the world. Book a class today!
---