8 Overrated US Attractions and Where to Go Instead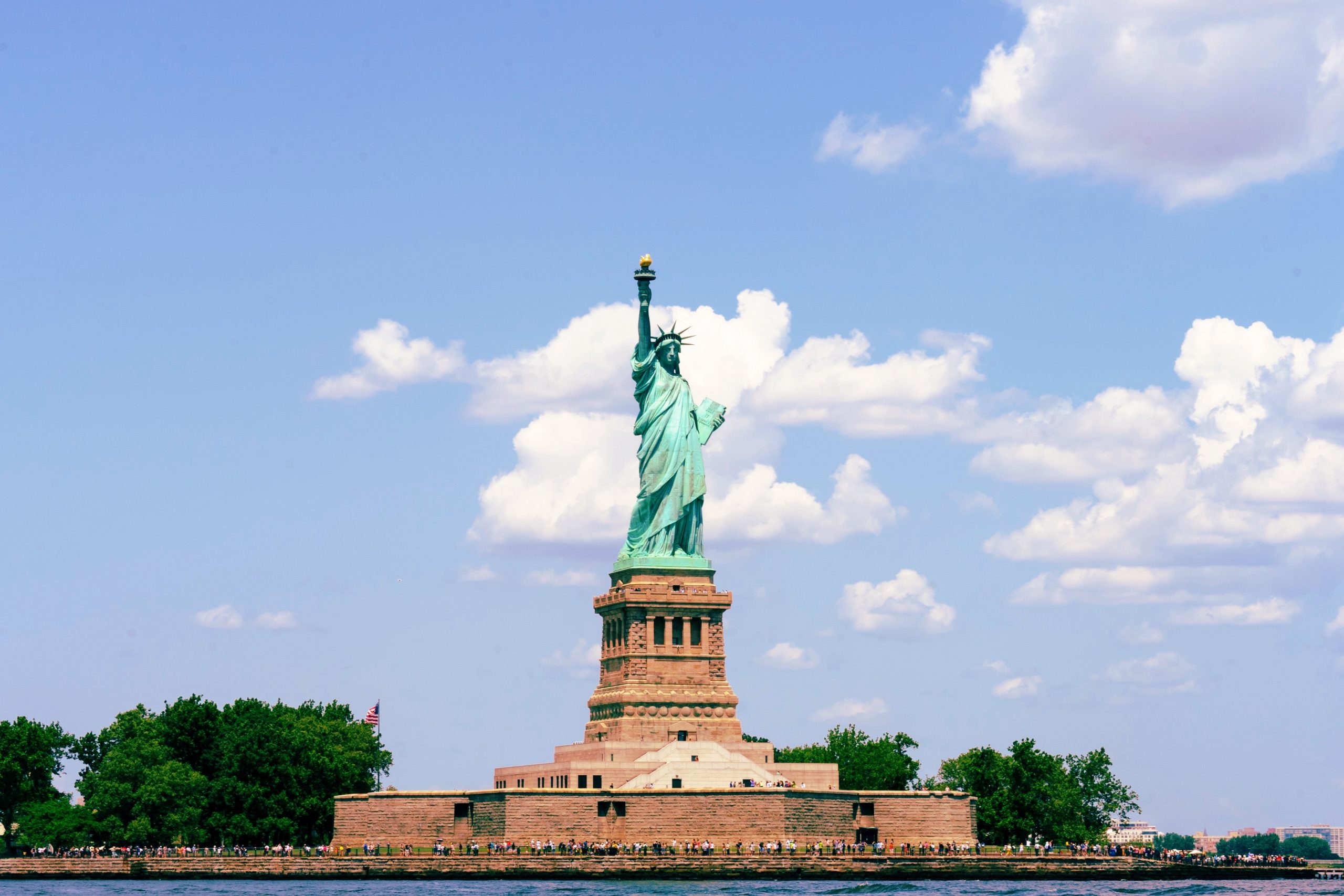 With 50 states in the US, there are endless opportunities for exploration. Everywhere you turn, there are sites of natural wonders, urban landscapes, and displays of culture. There are spots in the country known far and wide and are therefore at the top of every first-time visitor's bucket list. And although these popular spots (such as Times Square in New York or the Hollywood Walk of Fame in California) are worth visiting, there are alternatives you can go to if you would rather have a more local experience or simply avoid the tourist crowds.
Here are eight overrated US attractions, what they are (and why they attract so many people), and alternative sites where you can go in the same city instead.
Times Square (New York)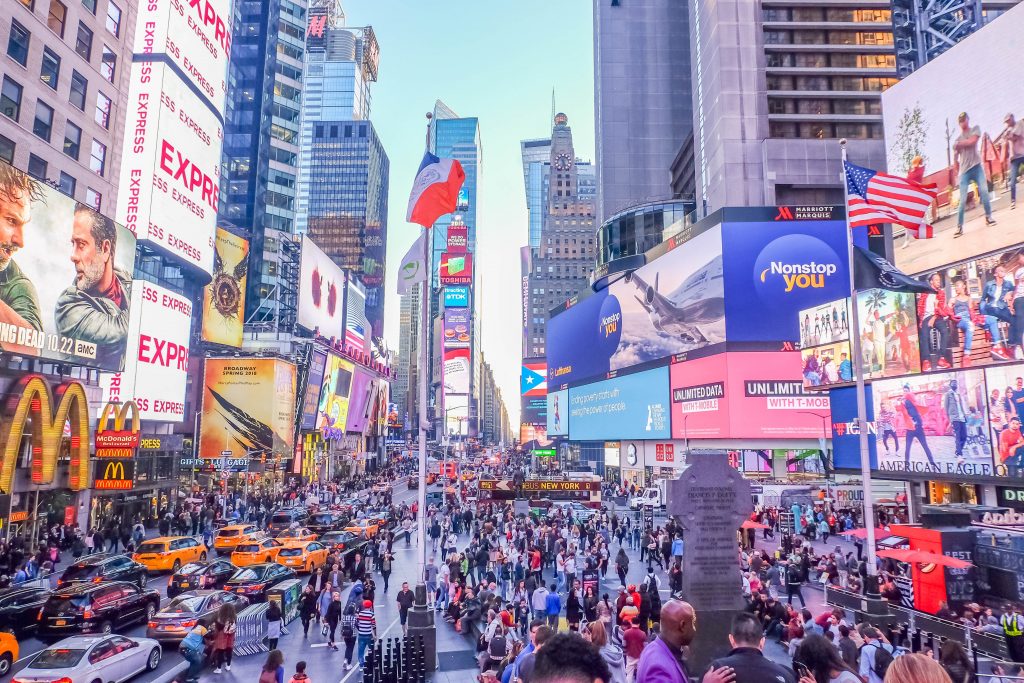 An iconic landmark in New York City, Times Square, is more than just the Broadway and 7th Avenue meeting point. The buzzing center gives you a glimpse of America: bright with colorful lights, packed with people from all walks of life, and just teeming with vibrant energy. It is a sight to behold; plus, it is a photo opportunity that should be on any visitor's list. That said, it can become challenging to navigate the crowds and ward off aggressive scammers. Anyway, that is part of the charm.
Go Instead: Chelsea Market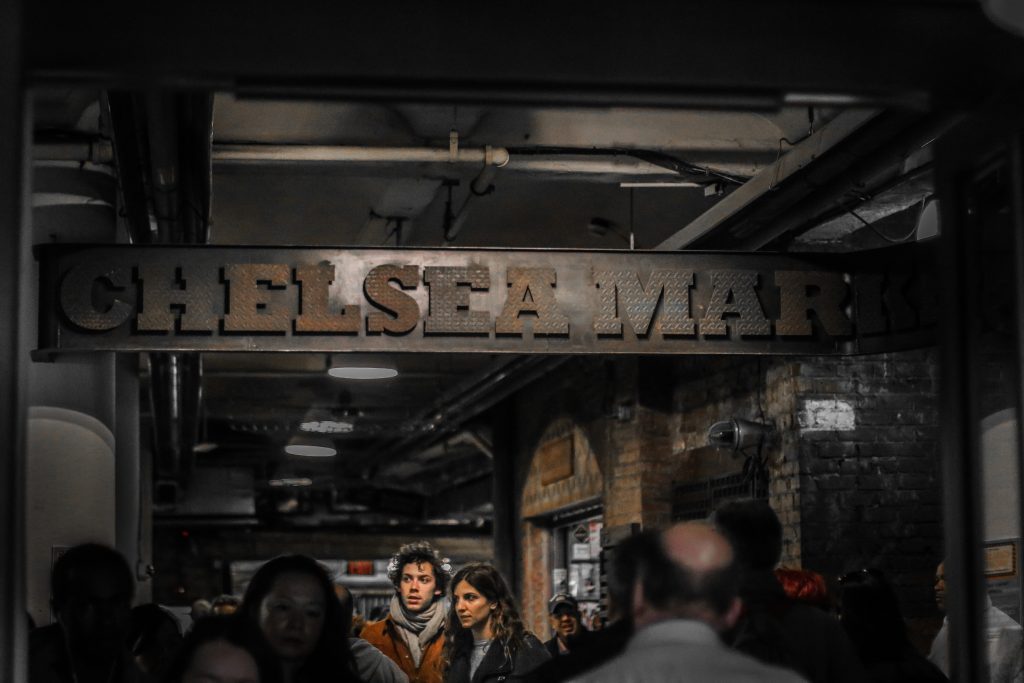 Chelsea Market offers a more local New York City experience. It does not have Times Square's bright lights, but it has the same whirl of busy energy. Apart from being one of the city's best food halls, it is also a shopping center, public urban square, and an art and historic spot.
Sample delicious food offerings, including the best tacos in New York City at Los Tacos No. 1; shop in retail stores selling fashion, books, and food and drinks supplies; or gawk at the historic National Biscuit Company (Nabisco, known as the creators of the Oreo cookie) building that the market calls its home. Chelsea Market is also known to be a treasure trove of vintage finds, so it is a good stop to look for a unique gift or souvenir.
Empire State Building (New York)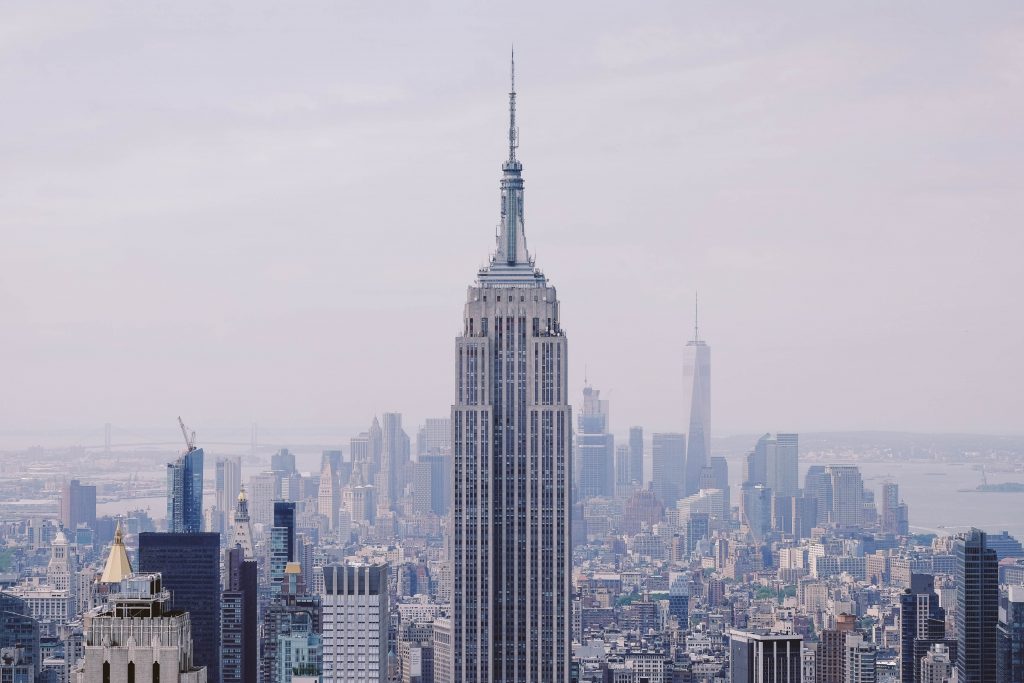 Once the tallest building in the world, the Empire State Building is an iconic New York City landmark. If not for its grand views of the city, it is known for its cameo in the movie King Kong, where the giant ape was shown to climb the top of the building.
For an admission fee, you can get up to the 86th-floor observation deck, which lets you see the city's beautiful skyline, as well as five different states (New Jersey, Pennsylvania, Connecticut, Massachusetts, and Delaware) from afar. Shell out a little bit more cash, and you can go even higher to the 102nd floor! That said, the Empire State Building is one of the most visited places in New York City, so there are always large crowds, especially in the morning, sunset, or at night.
Go Instead: Rockefeller Center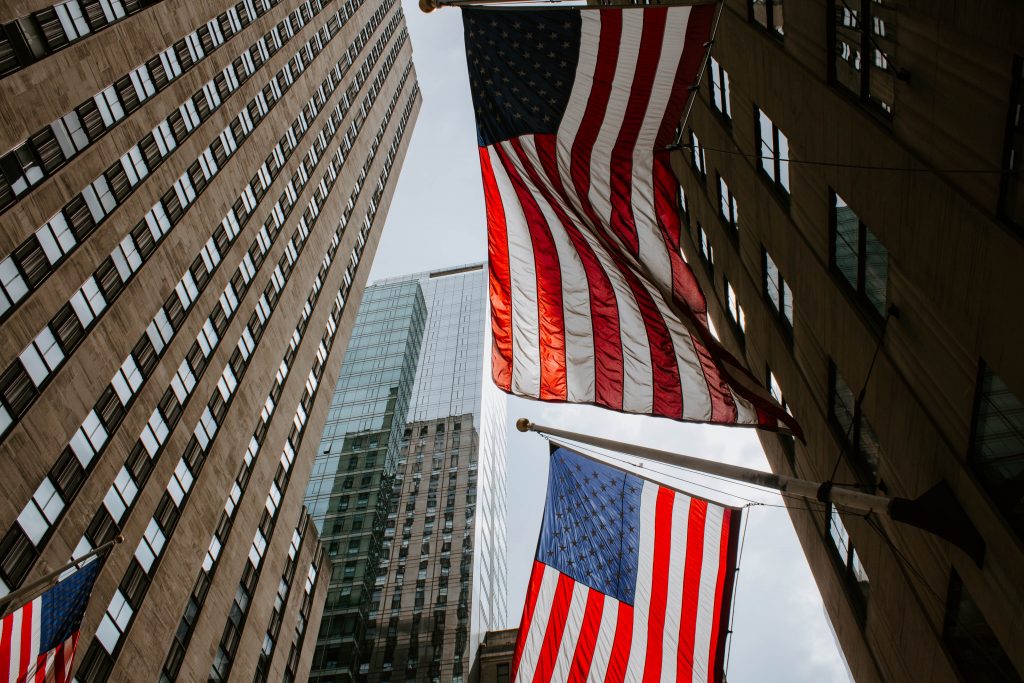 Although a little bit lower than the height of the Empire State Building's observation deck, the Top of the Rock, the Rockefeller Center's own observation deck 70 floors up, also offers beautiful views of New York City. It draws in fewer crowds (it attracts about half the amount of people a year than the Empire State Building—though that is still a lot), plus has the added advantage of having the Empire State Building in view. This is great if you would like to include the New York City landmark in your photos of the skyline or if you would like to see its changing lights at night.
The Top of the Rock also boasts a marvelous view of New York City's famous Central Park, a haven of green in the center of a concrete jungle of buildings and skyscrapers.
Mount Rushmore National Memorial (South Dakota)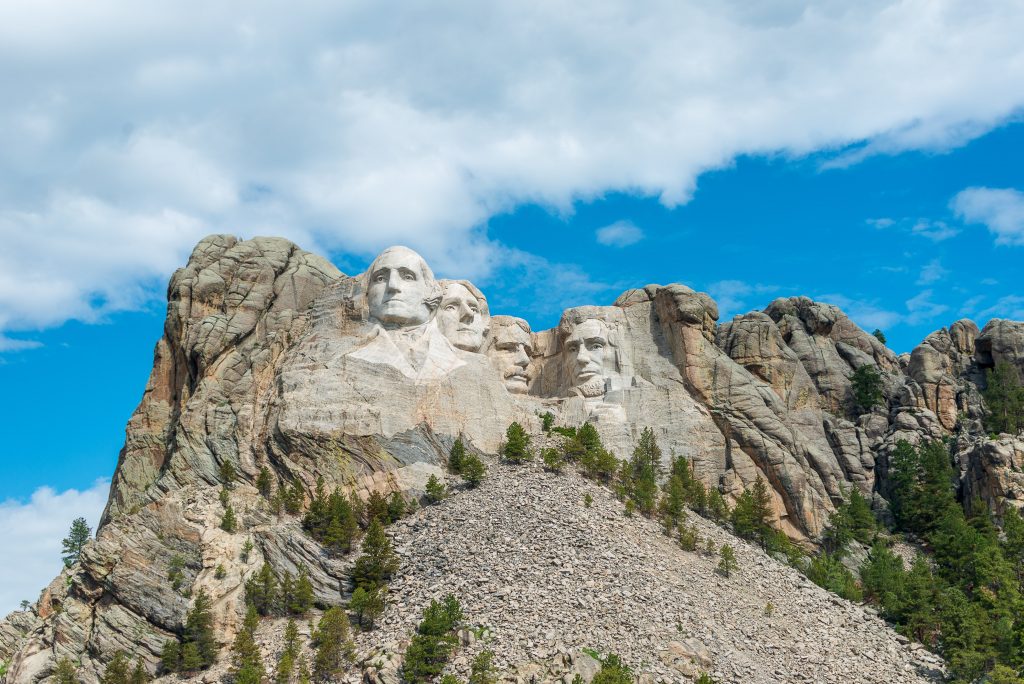 Mount Rushmore National Memorial is a sight to behold for many reasons. The large sculpture is a monument to four great American presidents carved onto a beautiful granite mountain. It is a feat of both art and technology. Around the area, you can visit a museum about the carver, shop for cool souvenirs at various gift shops, or take short hikes to see different viewpoints of the monument. It will make a nice, quick trip, despite there not being a lot to do and the possibility of large crowds, especially during the summer.
Go Instead: Custer State Park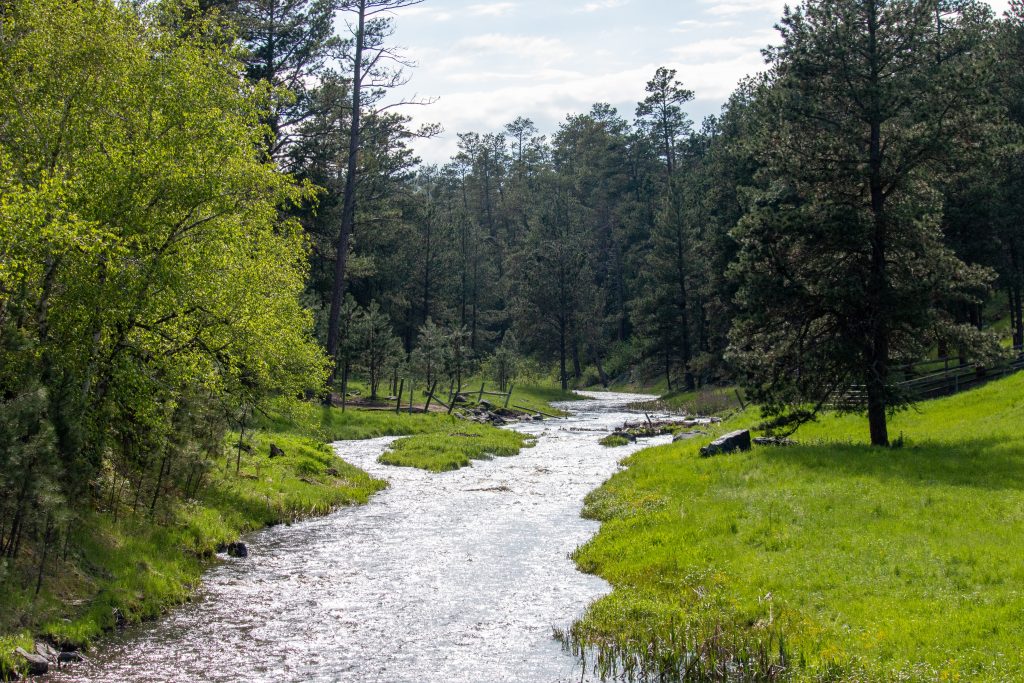 Custer State Park is one of the most popular state parks in the US. But you will never see large crowds here since it makes up over 71,000 acres of South Dakota's Black Hills. It does not have the same historical monuments as Mount Rushmore National Memorial, but it gives you a taste of the country's breathtaking natural parks. You can do everything from driving, watching wildlife (specifically bison, elks, and bighorn sheep), climbing, boating, and horseback riding, among others. 
Make the most out of your trip by staying right in the area. There are plenty of cabin-style hotels in the park's nine different campsites.
Hollywood Walk of Fame (California)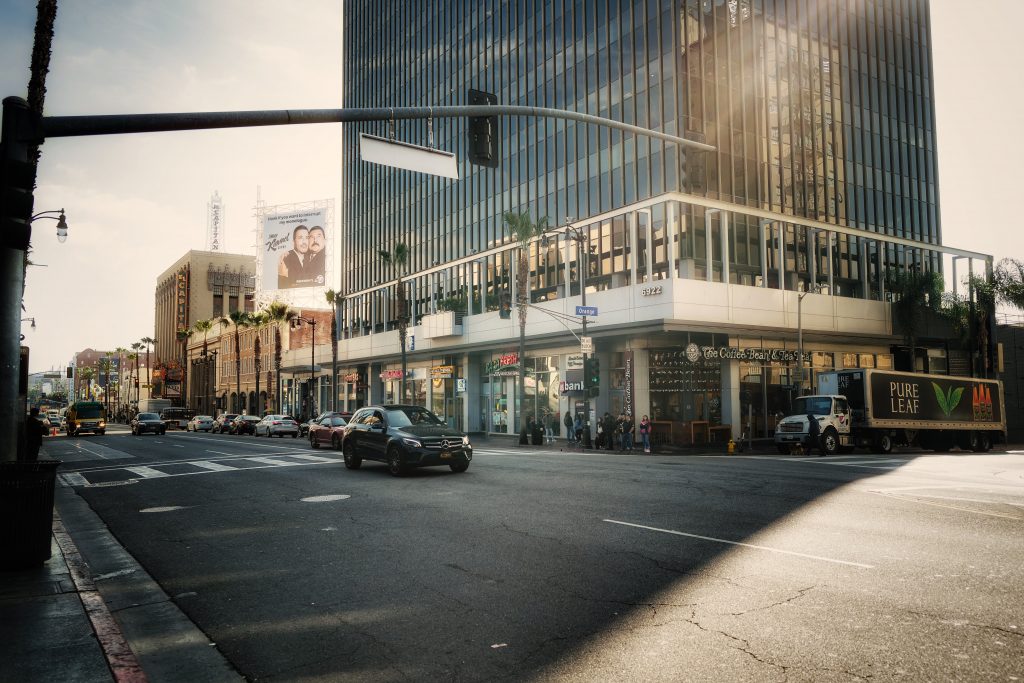 The Hollywood Walk of Fame is a 15-block stretch along Hollywood Boulevard (plus three blocks of Vine Street) in Hollywood, California, with over 2,500 terrazzo and brass stars representing America's most famous celebrities. These include personalities in film, television, music, radio, and live performances. You can tread the whole thing for a few hours to see different icons' names over the years. Though interesting, the experience can be underwhelming (except if you are searching for specific stars), and you might be better off heading to places like The Grove, where lucky people can see celebrities in the flesh.
Go Instead: The Griffith Observatory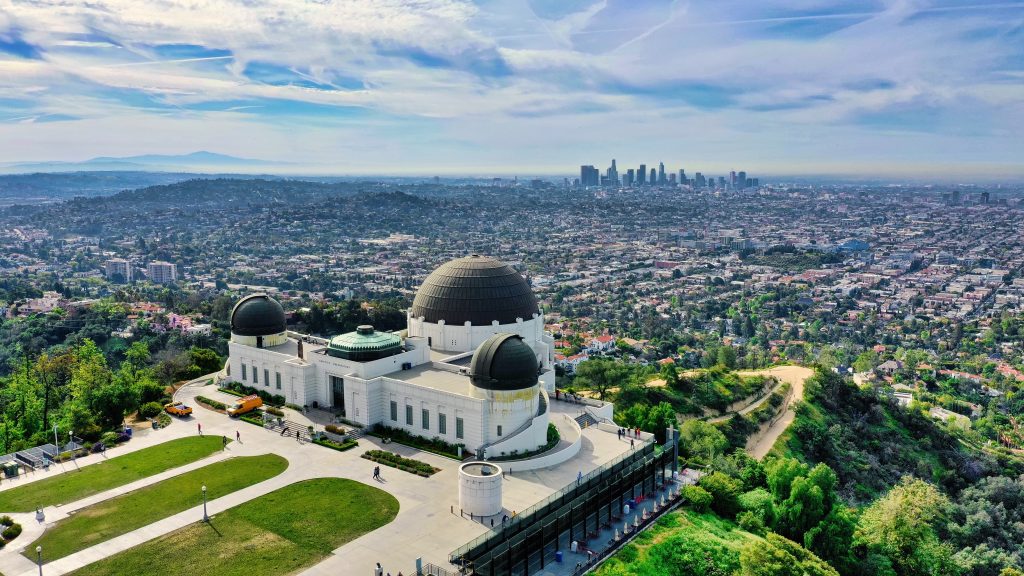 If the thought of Hollywood stars does not excite you, then head to the Griffith Observatory to see actual stars—in the astronomical sense. Sitting atop Mount Hollywood in Griffith Park, the stargazing spot is not just for fans of the cosmos. Though the planetarium and the impressive Zeiss telescope are its main draws, the Griffith Observatory also offers beautiful views of downtown Los Angeles and the Pacific Ocean.
While you are here, check out the Tesla Coil demonstrations to see the piece of technology throw lightning-like strikes at its surroundings. 
Bourbon Street (Louisiana)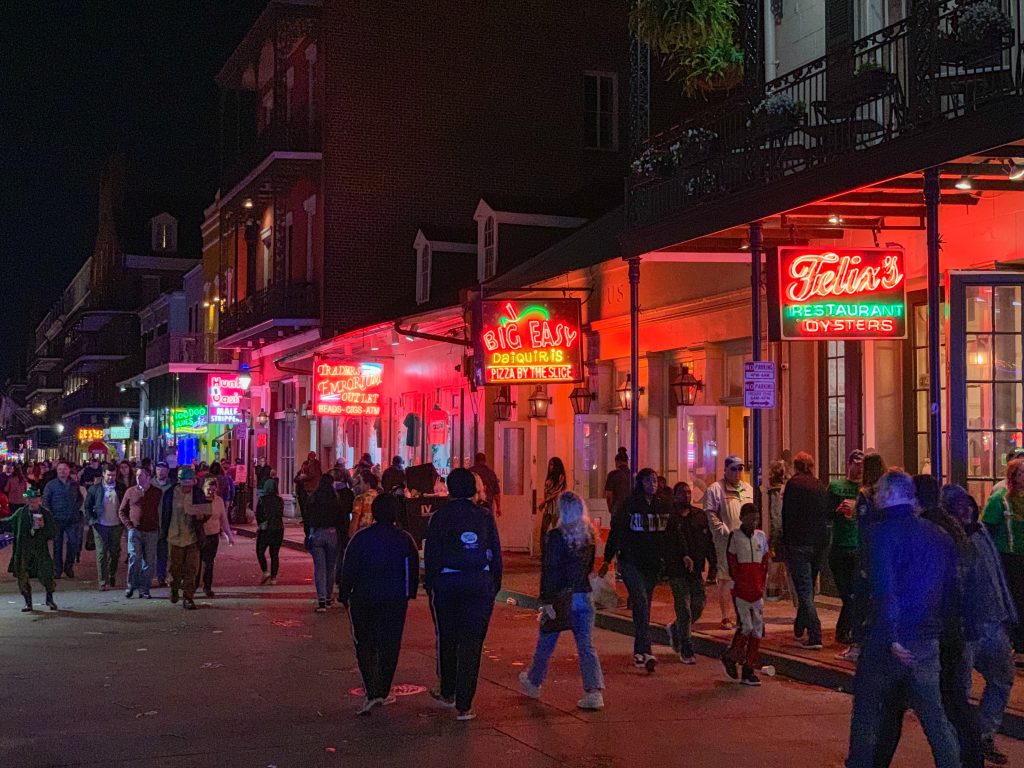 Bourbon Street is a historic street in the French Quarter of New Orleans lined with old-school buildings decorated with beads and balconies. Being one of the most famous nightlife strips globally, people come here to do one thing: party. Expect neon lights, throbbing music, and rambunctious crowds filling the stretch every night. It is great to experience the whole shebang at least once. Take your to-go cup (you can drink on the streets; they put your cheap alcohol in a red solo cup you can carry around), hop from bar to bar, and just revel in the experience!
Go Instead: Magazine Street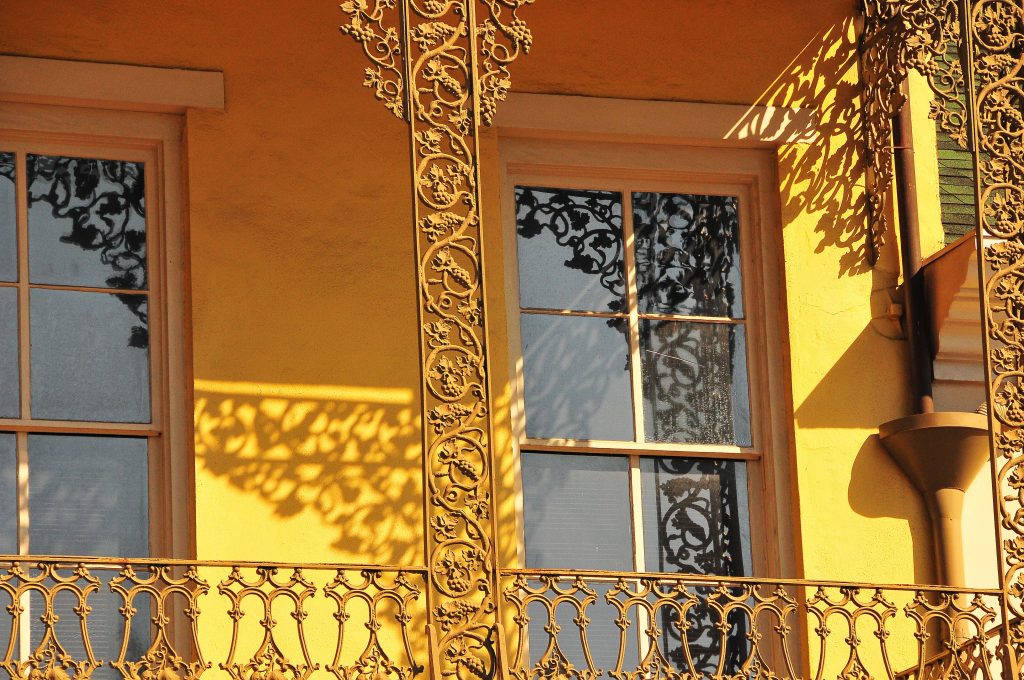 If Bourbon Street is meant to be walked along at night, Magazine Street is for the daytime. The major New Orleans thoroughfare has several local boutiques and restaurants (including Shaya, recognized as the country's best new restaurant in 2016 by the James Beard Foundation), housed in charming buildings and renovated warehouses. While you are here, head to the nearby World War II Museum for a quick history lesson or see great pieces at some of the city's art galleries found in the area. You can also go to Audubon Park, where you can take a stroll under the oak trees!
Walt Disney World (Florida)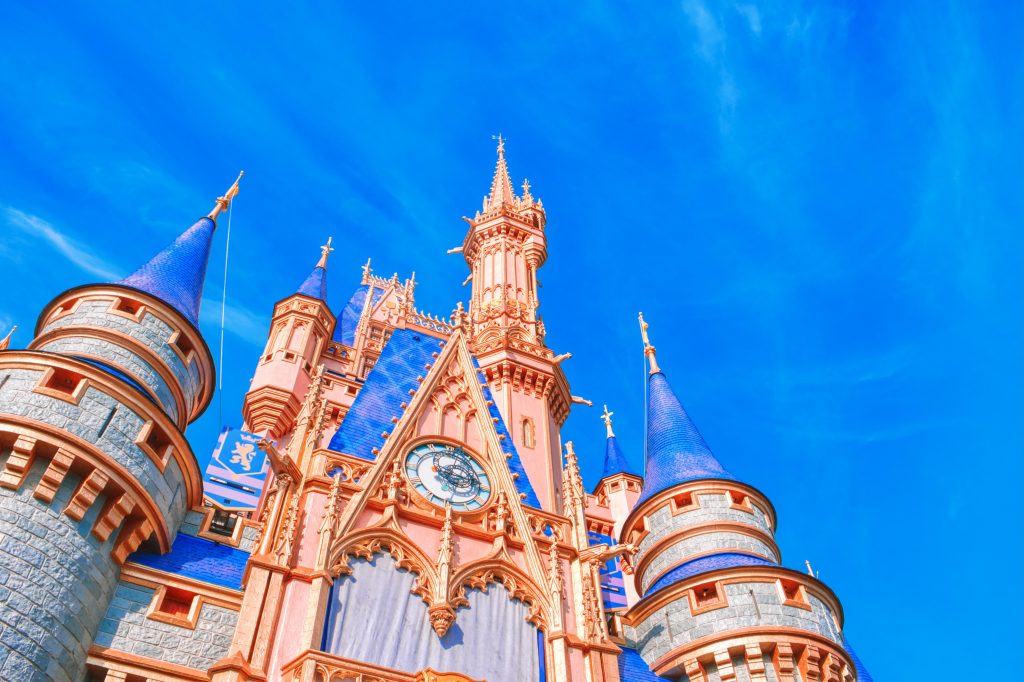 Walt Disney World is more than just an amusement park. Spanning 40 square miles in Orlando, Florida, it is home to four theme parks (Magic Kingdom, Epcot, Disney's Hollywood Studios, and Disney's Animal Kingdom), many resorts and hotels, five golf courses, two water parks (Disney's Blizzard Beach and Disney's Typhoon Lagoon), a sports complex (for Disney's ESPN Wide World of Sports), and an entertainment-shopping-dining complex (Disney Springs). There are so many things to do that you can easily spend an entire week around here, and you will likely not run out of activities. That said, generally, being a Disney-themed attraction, your sights and choices are limited. Plus, the crowds double with large families and kids added to the mix.
Go Instead: Busch Gardens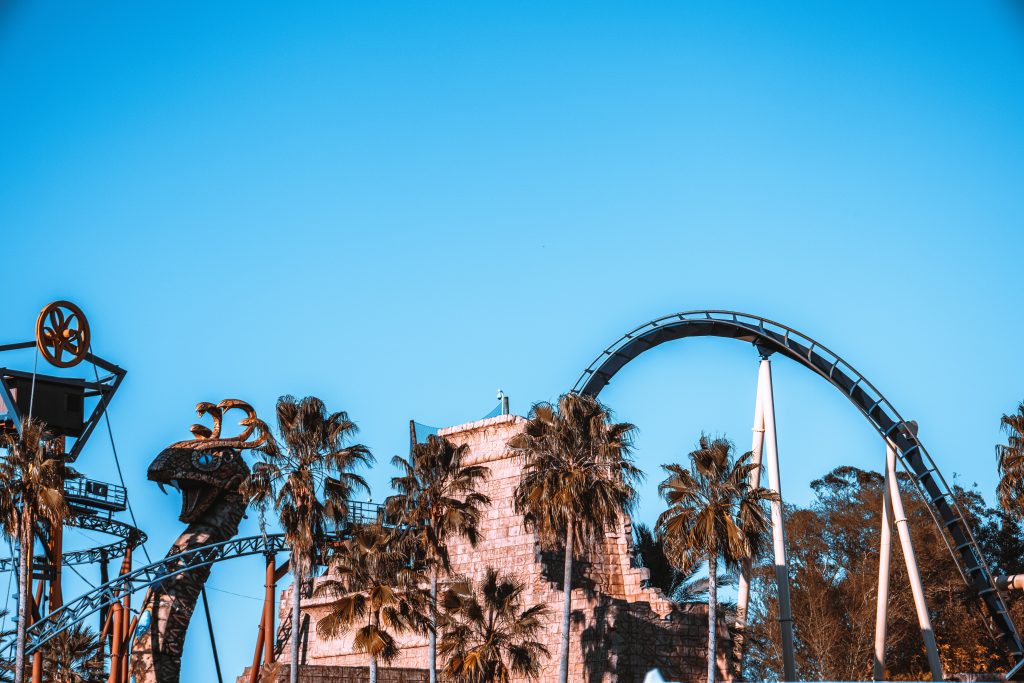 Busch Gardens is another amusement park that has a lot to offer. Located in Tampa Bay, Florida, the African-themed attraction is a park and zoo all rolled into one. It is a must for thrill-seekers, with more than 10 exciting rides—including a gnarly drop and some of the country's best roller coasters. Once you are done getting your adrenaline pumping, head to the different animal habitats of Busch Gardens. Home to over 12,000 species, it is one of the largest zoos in North America. See (and even feed!) The animals or watch the experts care for them at the state-of-the-art Animal Care Center.
Space Needle (Washington)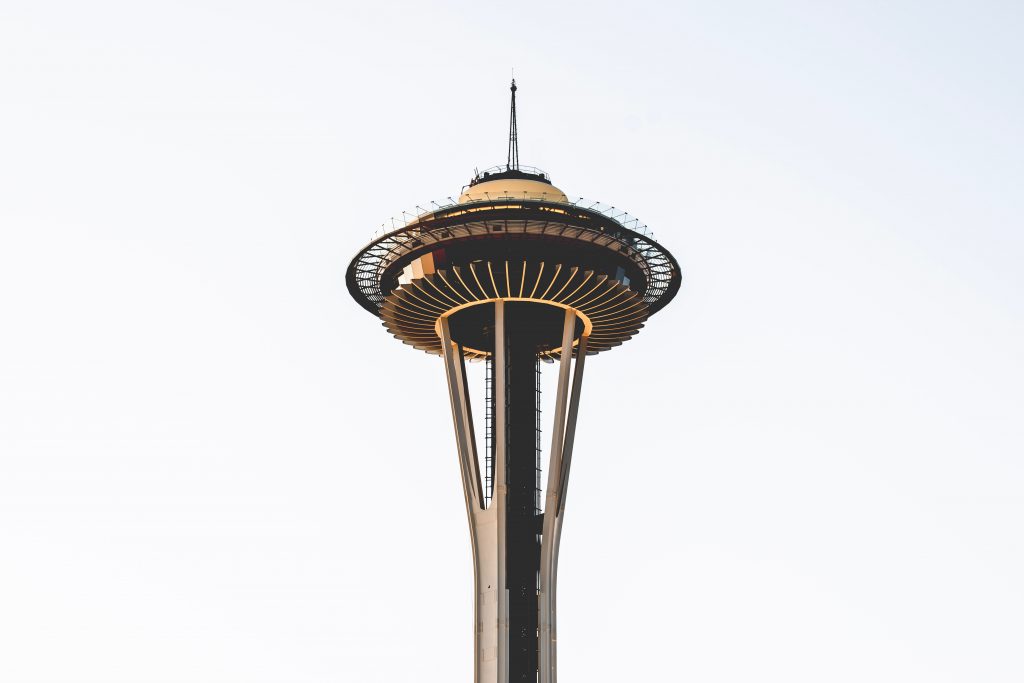 The Space Needle is Seattle's most recognizable landmark, on top of being one of the world's most iconic towers. It was built for the 1962 World's Fair in the theme of "The Age of Space." From then until now, the futuristic building symbolizes the city's forward-thinking attitude. At the top, you are spoiled with 360-degree views of downtown Seattle, Mount Rainier, and the Cascades and Olympic mountain ranges. It was recently renovated, so it now has floor-to-ceiling windows and the world's first (and only!) rotating glass floor. Of course, because its popularity goes far and wide, the Space Needle attracts millions of visitors every year—beware of large crowds.
Go Instead: Sky View Observatory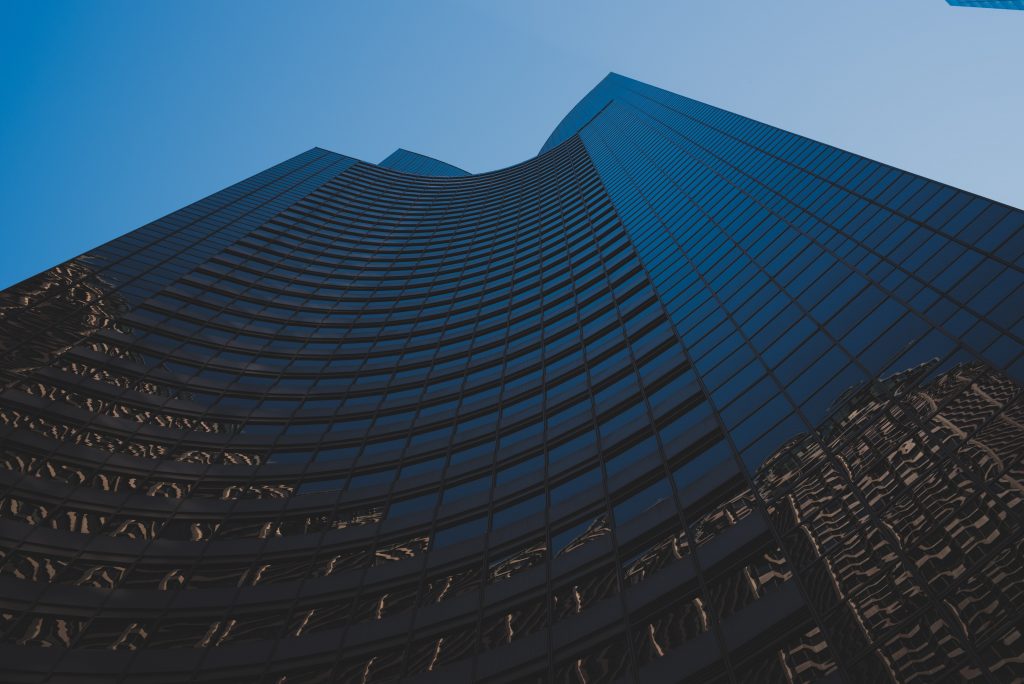 Standing 933 feet high, Columbia Center is the tallest building in Seattle and the entire Washington state. In 2018, they opened up the 73rd floor to the public, with a viewing deck giving panoramic views of the city and beyond—with an added bonus of having the Space Needle insight. The observation deck also gives visitors a glimpse of Seattle's history and culture; there are information panels on the walls, local music playing, a quaint cafe serving food, craft beer, and a signature cocktail called Seattle 73.
Cloud Gate aka The Bean (Illinois)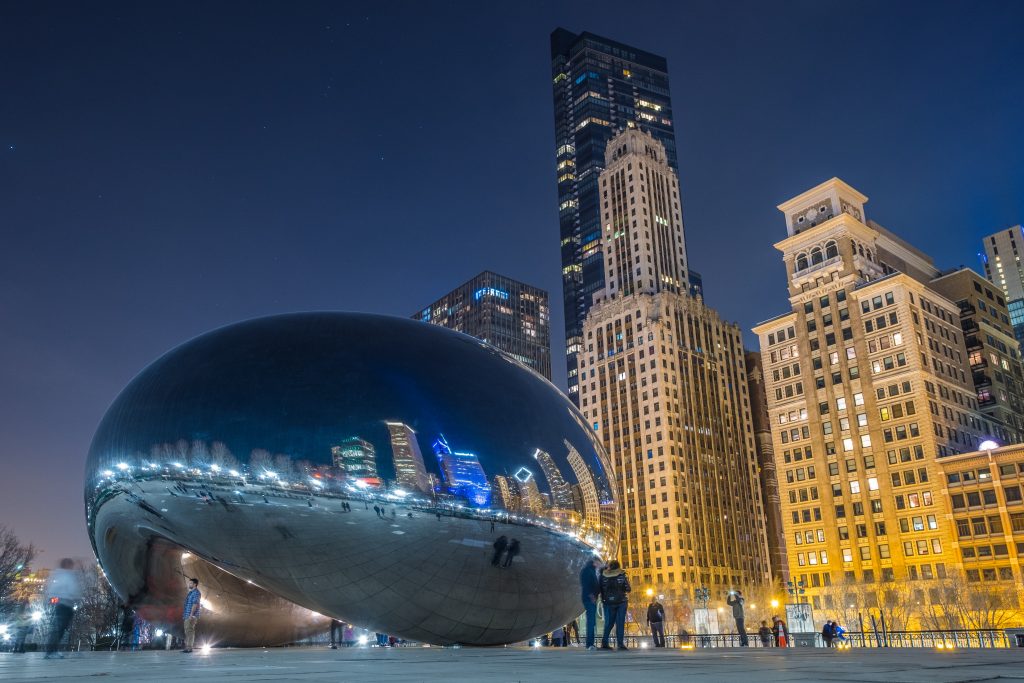 Unveiled in 2004, the Cloud Gate sculpture (also known as "The Bean") by artist Anish Kapoor is one of Chicago's most popular tourist spots. The stainless steel installation is named Cloud Gate because it reflects the sky on top and has an entrance-like curve in the center, which looks like a gate to the surrounding Millennium Park. Its reflective nature makes it a great way to capture the city's skyline, plus Millennium Park's greenery—while still being part of the photo. However, since it attracts many people, there is very little chance that you will get a view that does not include other visitors.
Go Instead: Promontory Point
Located at Burnham Park, Promontory Point is a man-made peninsula by Lake Michigan where you can take in the Chicagoan skyline. The space is a great spot to lay a picnic in and just lounge around, taking in the water and the city the whole time. While you are here, drop by the Promontory Point Field House, an events space (it is a popular wedding venue) that looks like a medieval castle. 
LingualBox teaches you the English language to prepare you to enjoy real-world experiences beyond school and business; these include traveling and building relationships. Book a class now to learn more!
---