7 Books to Read to Practice Your English: Beginner to Advanced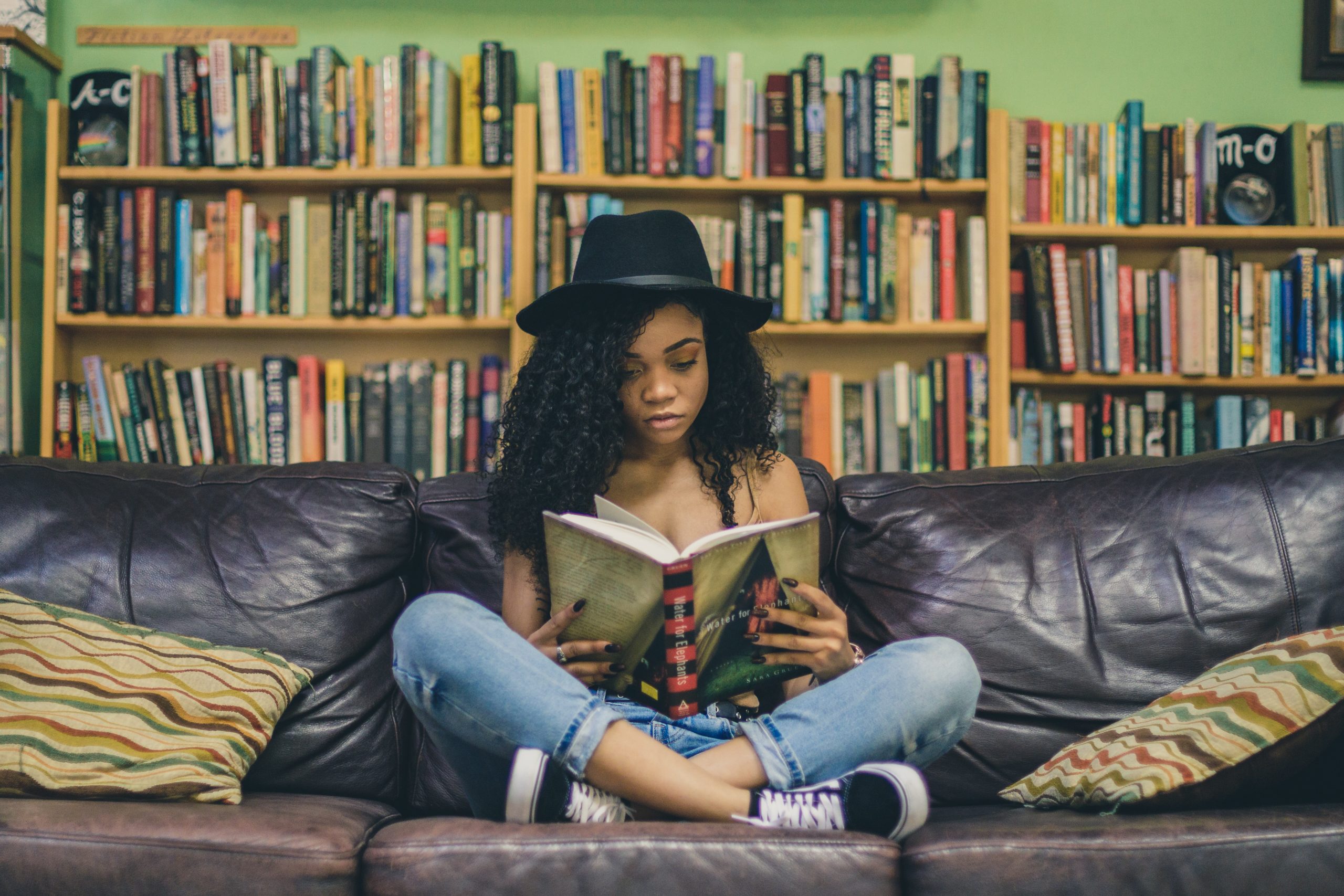 To master the English language, one needs to practice it all the time. You can do this in different ways: studying your language books, engaging in conversations, or watching shows and movies with your local language's subtitles on. 
Another way to practice your English is by reading. The activity is enjoyable and slow-paced, and it challenges your imagination, which helps stimulate your brain to learn better. There are millions of books out there, so it can be difficult to choose which ones to start with. But this list gives you seven books you can read to practice your English, depending on your proficiency level.
Beginner: Goodnight Moon by Margaret Wise Brown
Children's books are great starting points when it is your first time reading English books. "Goodnight Moon," a very short story by American author Margaret Wise Brown, is one of the simplest ones out there. It is about a child naming all the things in their room before saying goodnight to each of them. It consists of straightforward words and a repeating phrase that says, "Good night," but the story's rhythm helps practice the speed and beat of the way you speak. Plus, the vocabulary is so basic that you do not have to worry about misunderstanding anything!
Beginner: Fantastic Mr. Fox by Roald Dahl
British author Roald Dahl is one of the best children's book writers in the world. His most famous works include "Matilda" and "Charlie and the Chocolate Factory," both of which were adapted into movies. Dahl writes beautiful stories that are kid-friendly on the surface, with exciting plots and fun dialogues. But it is also packed with life lessons, and insights squeezed in between the lines.
"Fantastic Mr. Fox" is another one of Dahl's books; it was adapted into a stop-motion animated movie in 2009, directed by Wes Anderson. The story follows Mr. and Mrs. Fox's lives and their children as they dig deep into the ground, trying to escape the farmers who hate them.
The book is very easy to read, with most of the story made up of short, simple sentences. Once you are finished reading the book, watch the movie for an extra lesson.
Beginner: Charlotte's Web by E.B. White
"Charlotte's Web" by E.B. White is such a classic novel that it is required reading at many native English-speaking schools. The story follows Wilbur, a livestock pig, and his friendship with Charlotte, a barn spider. It is a charming story that helps you practice your reading comprehension and expand your vocabulary. It is also a full-fledged novel, so it is a good challenge for beginners. 
"Charlotte's Web" also has an animated movie adaptation that you can watch to expand your learning.
Intermediate: The Little Prince by Antoine de Saint-Exupéry
"The Little Prince" is a novella by French author Antoine de Saint-Exupéry. The story is about a pilot who crashes his plane in the Sahara desert. Here, he meets a little prince who has traveled from his asteroid to different planets. Although seemingly for children, "The Little Prince" is actually a story that has resonated across the globe to kids and adults alike. The sentences are short, and the words are fairly simple, with just a couple of difficult words here and there. But the main draw of the novella is its fable-like depiction of reality. There are plenty of insights to unpack here, making it a bit more challenging for a person learning the language.
Intermediate: Tuesdays with Morrie by Mitch Albom
"Tuesdays with Morrie" is a memoir of American author Mitch Albom's weekly visits to his old sociology professor, Mr. Morrie Schwartz. Albom recounts some important life lessons he learned from his teacher during their meetings.
Based on a true story, the author writes in a way that feels like he is actually talking to you, making it a great book to practice English comprehension and speaking skills. You can identify the tone on top of mastering the flow of conversation. "Tuesdays with Morrie" also has a movie adaptation starring Hank Azaria and Jack Lemmon, so you can watch that to complement your reading lesson.
Advanced: Harry Potter by J.K. Rowling
You are probably familiar with the "Harry Potter" series, if only by their movie franchise. Written by British author J.K. Rowling, the story follows Harry Potter's life, a young wizard who goes to the Hogwarts School of Witchcraft and Wizardry, where he faces the challenges of adolescence, wizardry, and his destiny. The young adult's book is dynamic, fun, and simple. It is also written in British English, so it is helpful to learn this version of the English language. If not, it is also a good eye-opener to see the differences.
Aside from the usual vocabulary discoveries, the "Harry Potter" series also offers some made-up words (used as spells or wizarding terms) that are just a fun addition to the story.
The whole series is made up of seven books, and as an added challenge, the books get longer and trickier as you go.
Advanced: The Great Gatsby by F. Scott Fitzgerald
The Great Gatsby by F. Scott Fitzgerald is a more complex novel; it can even be considered hard for native English speakers. But it is a great novel that shows you how poetic the language can be. Fitzgerald describes love and the American Dream with a wide range of vocabulary words that open you up to English's intricacies and just how it can portray ideas in different ways. 
The story is about self-made millionaire Jay Gatsby and his pursuit of Daisy Buchanan, a wealthy young woman. There are many page-turning moments that will always keep you interested, despite the book's difficulty level. Have a pen, notebook, and dictionary ready to help you jot down and understand the more advanced words!
Besides reading, having a great teacher is one of the best ways to learn and practice English. LingualBox's pool of tutors helps students master the language with ease, helping make them fluent in no time. Book a class today!
---