5 Tools to Help You Write English Better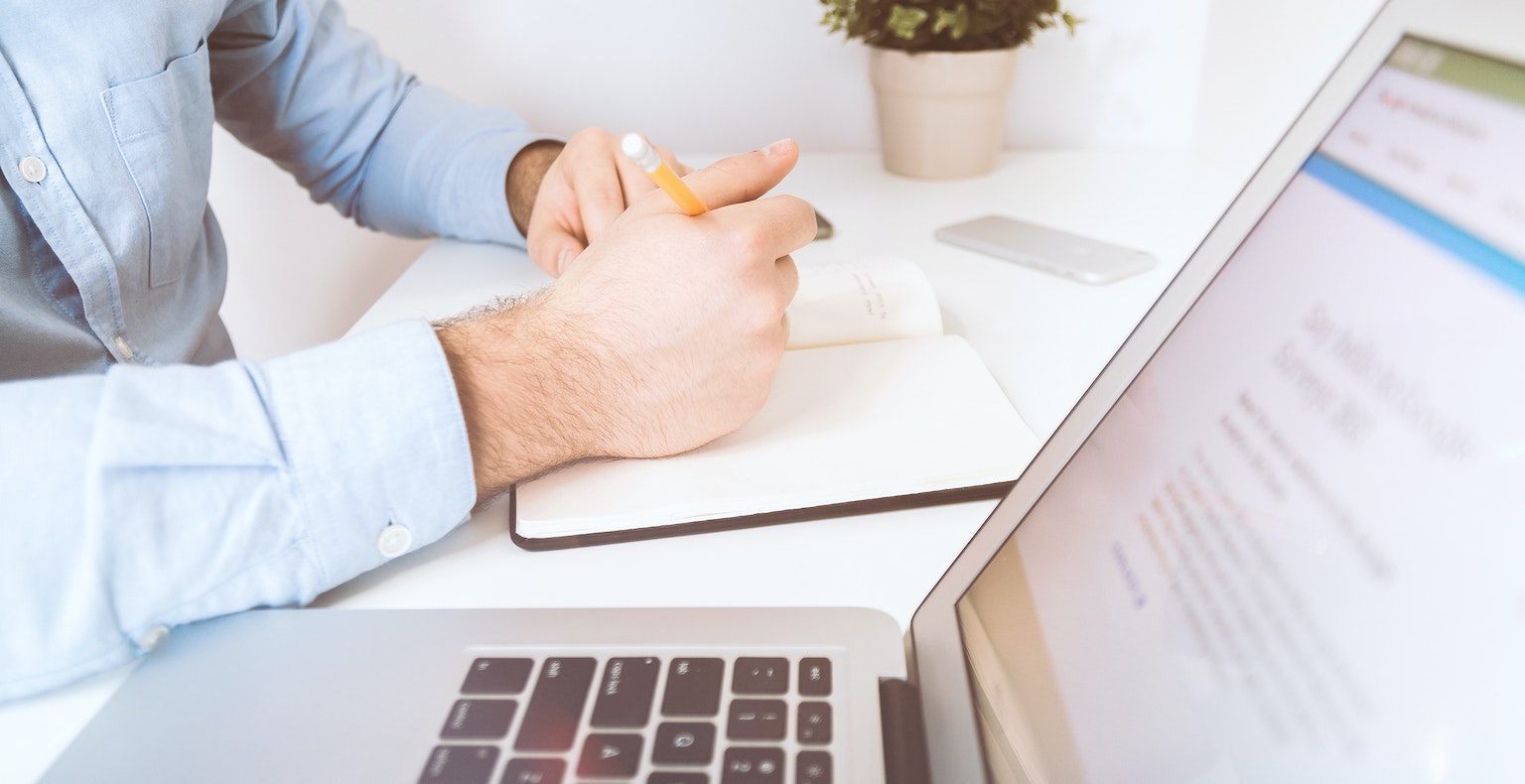 Since I was young, I really liked reading English stories, prose, essays, and poetry. I have consumed English information like crazy. I even finished reading a 700-page Harry Potter book in a day. That's how fanatic I am.
I asked myself, can I actually write like my favorite authors when I grow up? I'm not an author of a bestselling book, but I surprisingly became a content writer for blogs as a profession.
And as a writer, I need to hone my skills to write better content. Aside from these 10 tips to practice English writing, I used tools to help me in writing. And here are 10 tools to help you write English better as well.
Google Translate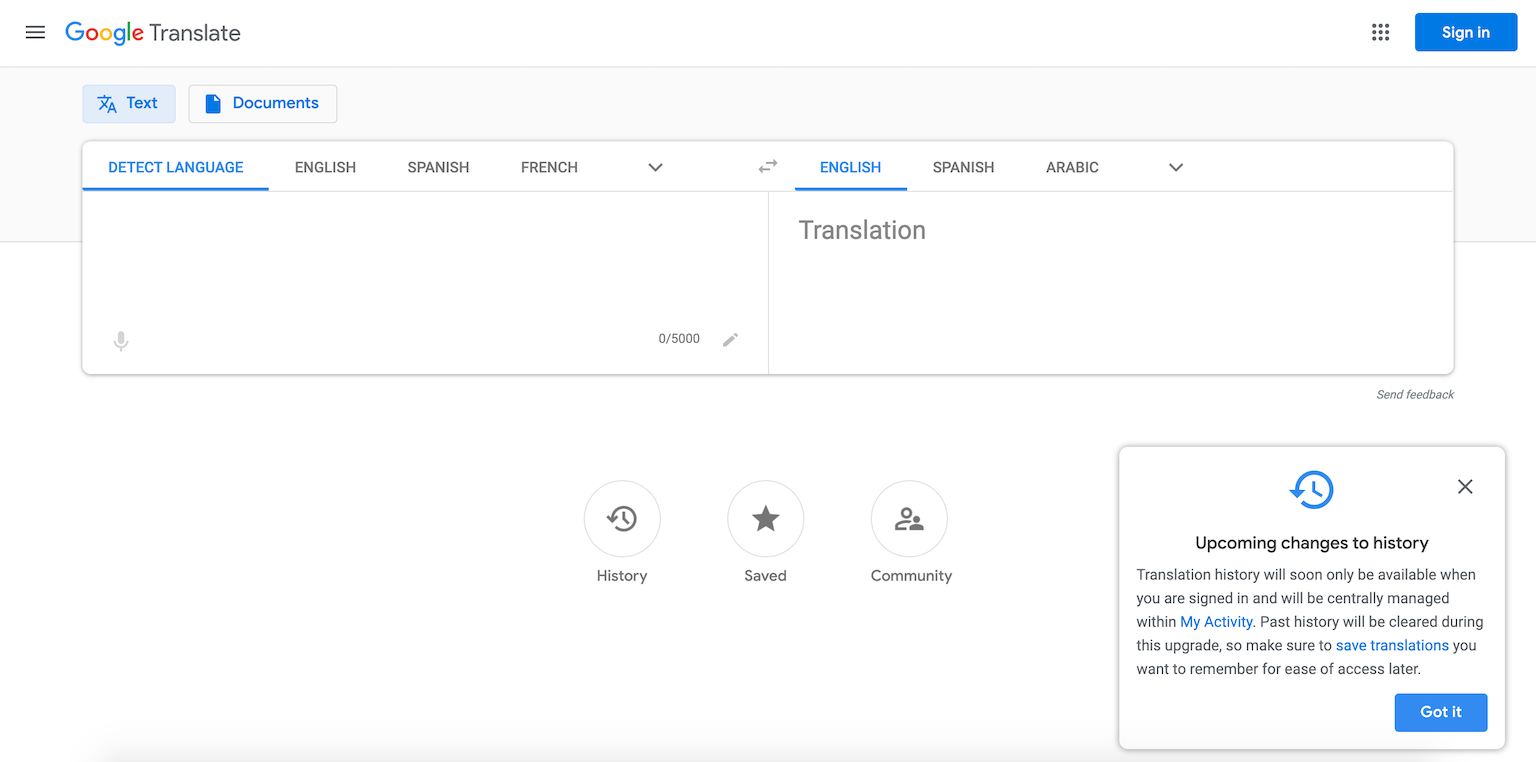 At first, you might be writing while thinking in your native language. Or you suddenly remember phrases in your native tongue that you want to translate in your English writing.
Google Translate is a powerful tool that you can rely on simple translations. Google Translate has an algorithm that supports around 109 languages. And it can even scan photos and translate the text in it for roughly 37 languages.
The best thing is, it's free! It's available using their website or through the iOS or Android app.
Thesaurus.com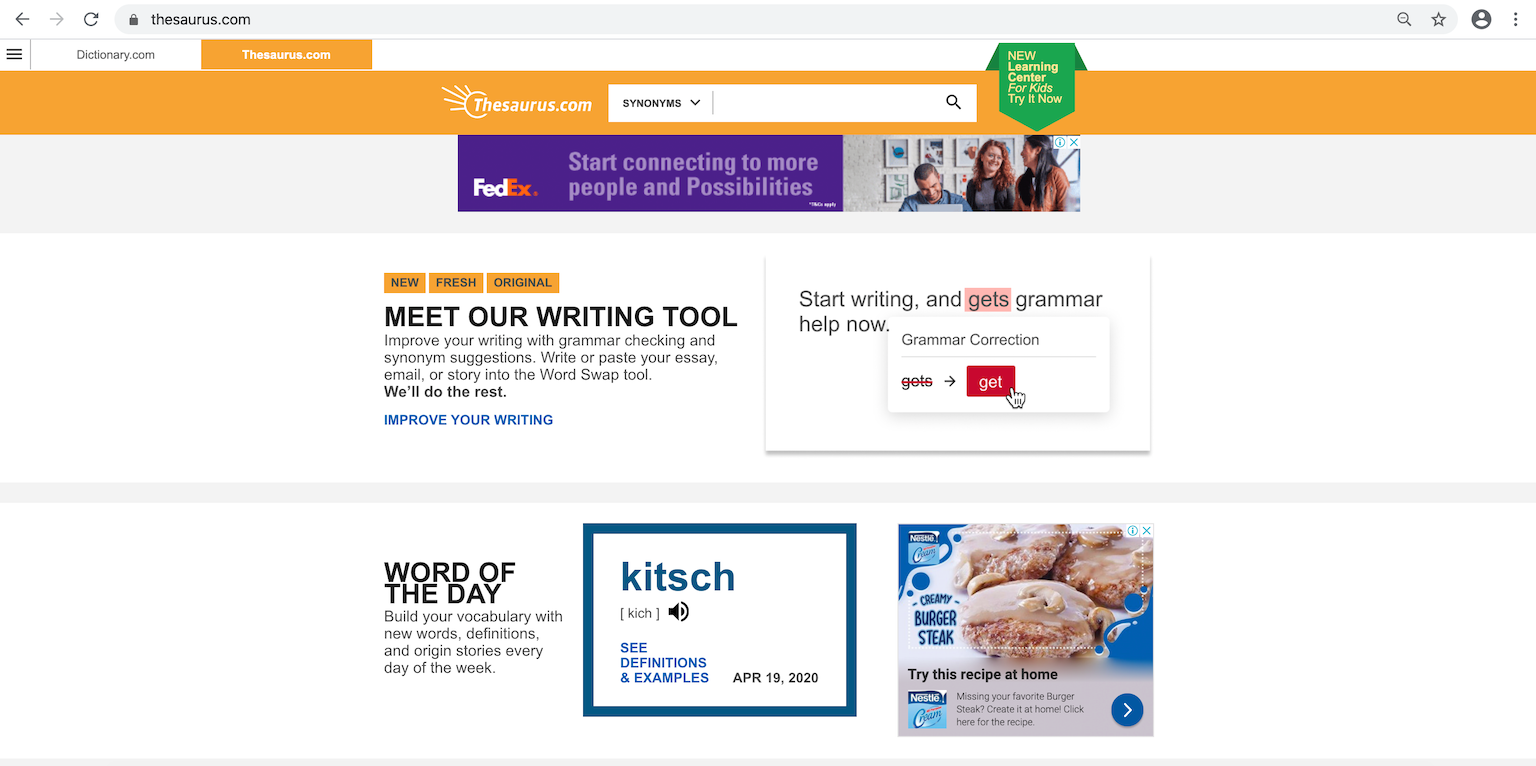 Repeating words in a sentence is fine, but most of the time, it's quite annoying. For example:
"The businessman is going to a business meeting because decisions have to be made in his business."
It may seem okay, but it can be improved by mixing synonyms instead of repeating the same word over and over again.
If you don't know a lot of vocabulary, you can check out Thesaurus.com. It can show you a similar word that can make the structure of your sentence better. You can change the sentence above to:
"The businessman is going to a company meeting because business decisions have to have made in his enterprise."
Better, right?
OneLook Reverse Dictionary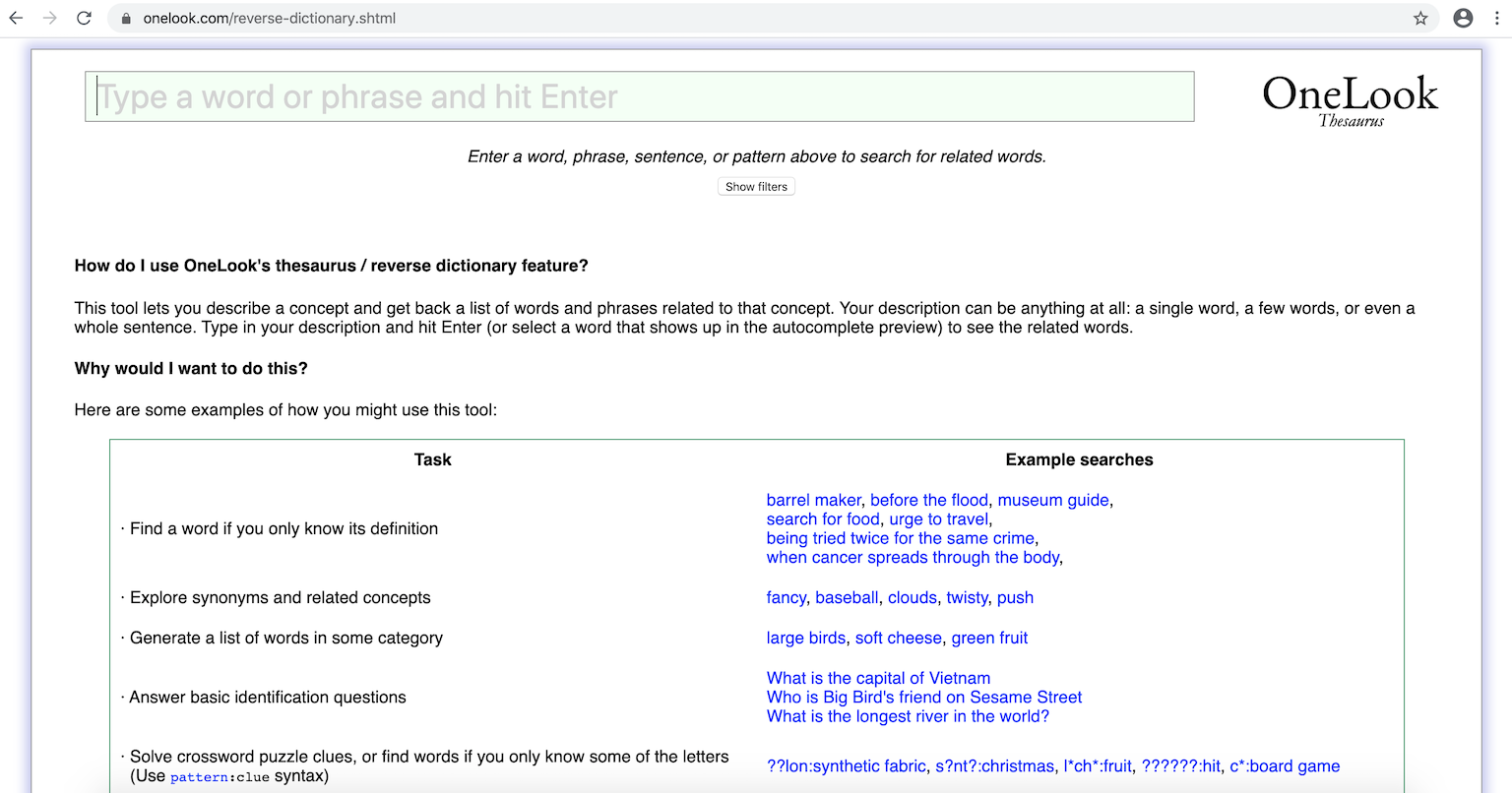 Ever wondered if there is a reverse dictionary that you can use? A tool that you can use to input a description of a possible word. And find the word that can exactly represent it.
For example, you want to know a word that can mean "overly happy." What one word can you use to express it?
There is actually a tool for it — the OneLook Reverse Dictionary! Type the concept you want to find a word counterpart, and the search generates a list of words and phrases that can possibly match it.
It's like having an expert define the word at the tip of your tongue!
Grammarly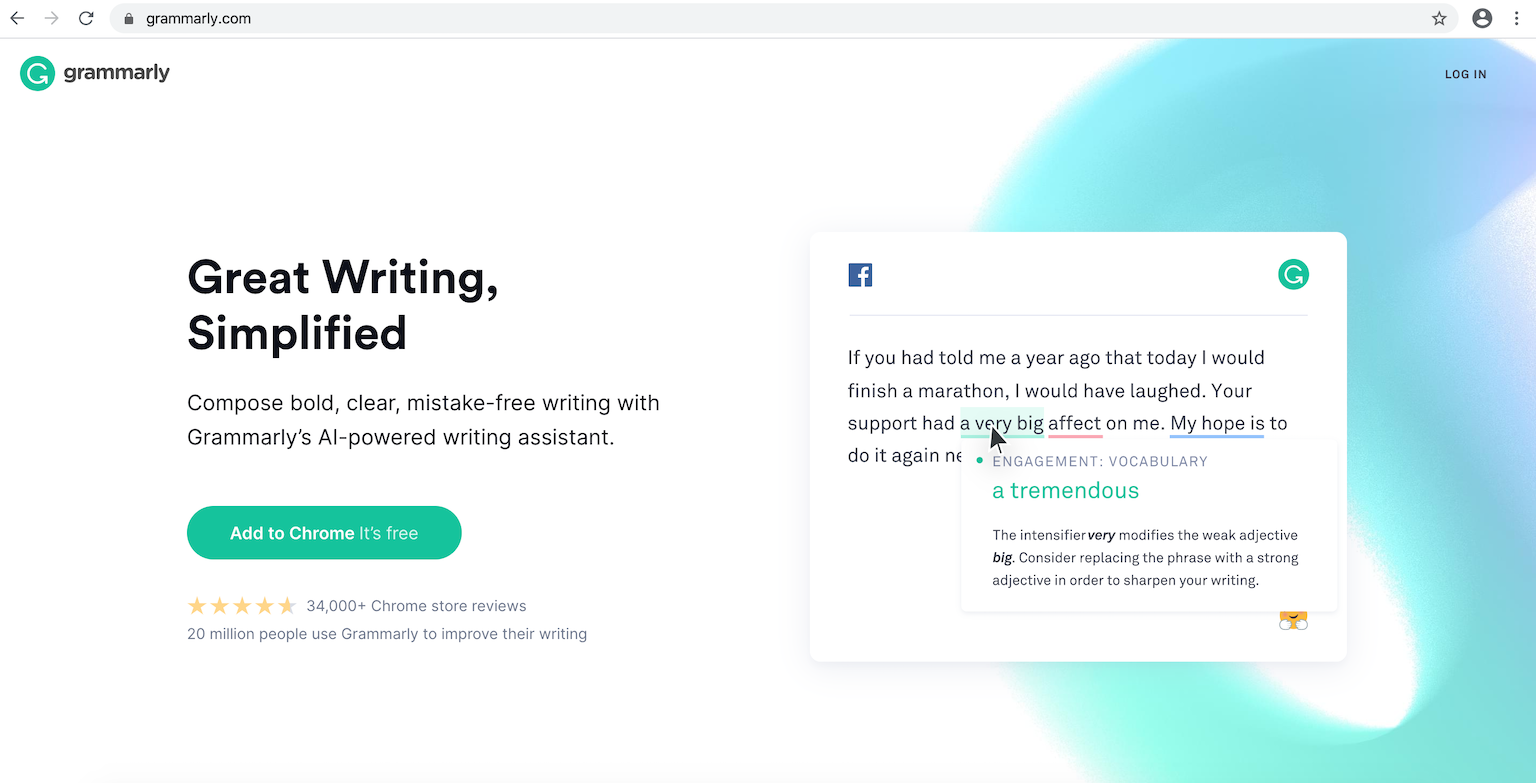 In writing, grammar rules need to be followed, especially the basic ones. Are you using the right punctuation? Is the sentence using the right tenses? Did you overlook some spelling mistakes?
An easy way to check is through the Grammarly app. It automatically detects grammar mistakes that you might have missed. And it suggests the corrections necessary to make it better.
It can also measure the Flesch Reading Ease Score. It basically a standard that shows how easy it is to understand your writing work.
| | | |
| --- | --- | --- |
| 90.00 – 100.00 | 5th Grade | Easily Understood by 11-year-olds. |
| 80.00 – 90.00 | 6th Grade | Easy to Read |
| 70.00 – 80.00 | 7th Grade | Fairly Easy to Read |
| 60.00 – 70.00 | 8th to 9th Grade | Easily Understood by 13 to 15-year-olds. |
| 50.00 – 60.00 | 10th to 12th Grade | Fairly Difficult to Read |
| 30.00 – 50.00 | College Level | Difficult to Read |
| 0.00 – 30.00 | College Graduates | Very Difficult to Read |
Depending on the purpose of your writing, it would depend on what score to target. In general, a score of 60.0-70.0 is a good measure. It's better to write something that a lot of people can understand.
Grammarly is available on their website. And they also have a keyboard plugin for iOS and Android.
Hemingway App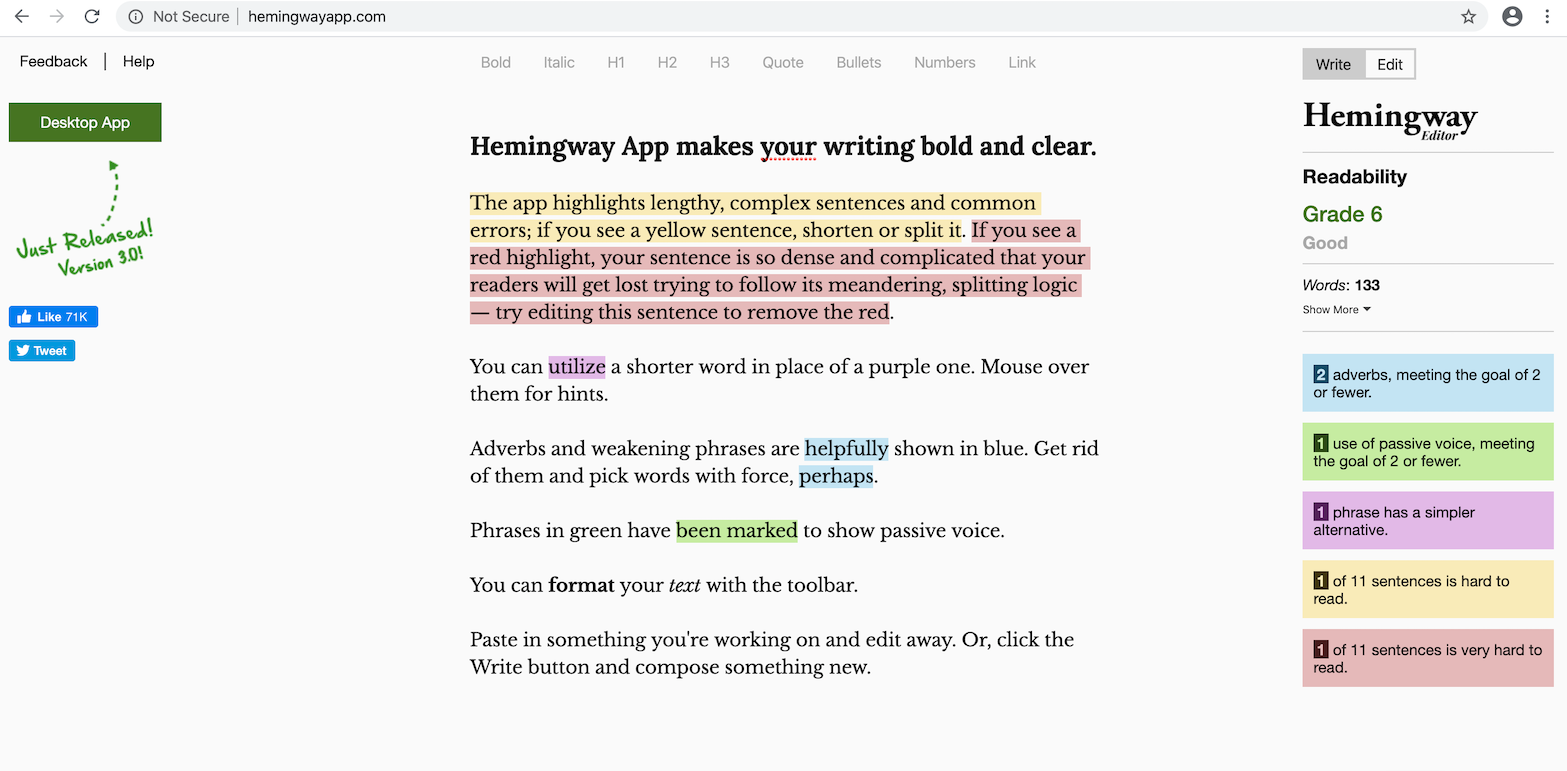 Writing is more than just grammar. You also need to improve sentence structure, proper writing voices, and the complexity of your text.
The Hemingway App can help you with that goal. It checks your text for sentences that might be too long, for overuse of passive voice sentences, or prescribed number of adverbs.
It's shown in a minimalistic interface and highlights the possible corrections you can make.   
Do Not be Afraid to Write
With all the tools listed above, you are a few steps closer to writing English better. There is no reason to be afraid. Get your writing pens (or type at your keyboards) and weave beautifully written prose and essays for the world to see.
And to further accelerate your learning, getting an expert to teach you is the way to go. With LingualBox, you can get 1-on-1 online lessons with certified English tutors for as low as $2 per session.
Learn how to write English better regardless of your current skill level with LingualBox.
Related Topics:
---