18 Essential Skills To Be Successful In An Online Job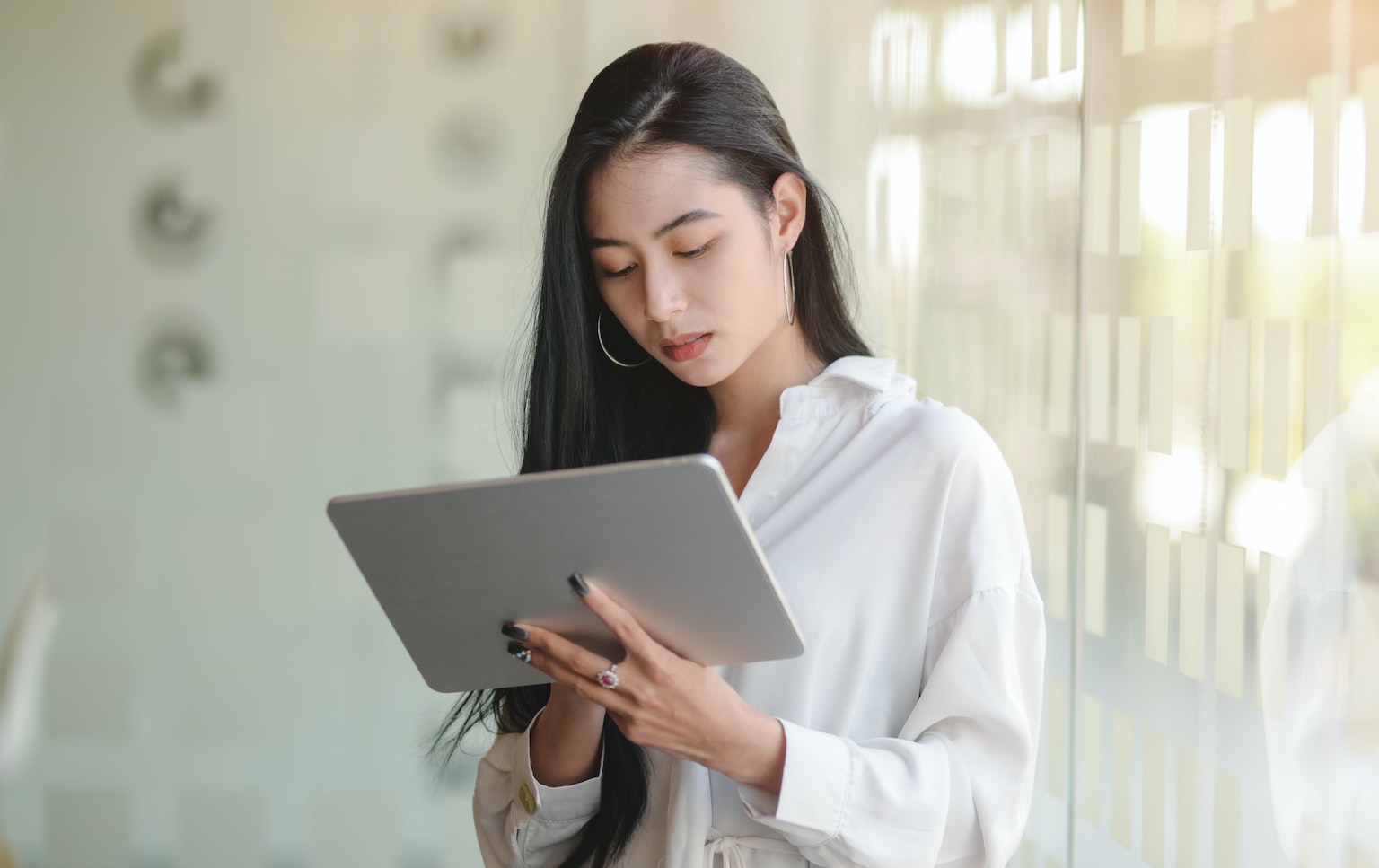 Remote job opportunities have increased nowadays, as many companies rely on the internet. A lot of working individuals also preferred this kind of work set up, as it enables them to enjoy work-life balance. However, it is important to note that while many companies are offering online jobs, many skilled candidates are also applying, hence the competition is high. If you are one of the many who also seeks to land a remote job, you need to understand that it requires a specific skill set. To help you identify the skills you needed to work online, here is the list you can use as a guide. 
1. Have an expertise
Many people want to have an online job but do not have particular expertise to offer. Having a specific skill that you can use to provide service for others is important as it is the determining factor why companies would hire you. If you claim that you are skilled in doing something, make sure that you have factual support to back it up and start creating your portfolio. If you still don't have one, start building your portfolio by having the necessary exposure, knowledge, and experience. It doesn't need to be costly to improve your skill these days, as you can self-study by watching free tutorial videos online, having personal projects, or volunteering to do something to develop your skill. Keep on doing projects related to the skill you wanted to improve on until you become really good at it. Being an expert in a certain field is what will make people trust you, and attractive to be commissioned or hired to do a certain role.
2. Technical skills
Anyone who's looking for an online job must be technically proficient even if your job is not directly highly technical. Many employers require workers to use some software to perform tasks, hence you need to be familiar with the most commonly used tools. You do not need to be an expert but at least you must know the fundamentals and comfortable in using the software needed. Technical skills you must have include basic knowledge of working on computers, the ability to surf across websites, use video conferencing tools, instant messaging, and document sharing tools. You also have to know how to install and use software, keep your laptop and software updated, and know the necessary ports to connect devices. Moreover, when a technical problem arises, you need to have basic troubleshooting skills to be able to still work effectively. 
3. English language skills  
When you work online, some of the people you would deal with have different nationalities, hence, you would need a bridge language to communicate with them. Since the English language is known worldwide and most communication in terms of technology and business language are done using it, being proficient in English would greatly help you in your online job. A lot of people nowadays can work remotely because they can use English comfortably. Many opportunities also await those who can speak English. 
If you want to get better with English to work remotely, you can enroll in LingualBox. We can train you on how to communicate effectively with others and teach you about useful expressions, grammar, and pronunciation.
Related article: 5 Books that Can Help You Improve Your English Pronunciation
4. Speaking skills
Online workers are in constant communication with teammates, supervisors, and clients to keep them updated on the progress of their projects. They use voice or video calls to coordinate. Any individual who would like to work online must learn how to present suggestions and ideas, explain issues, and even ask questions. You have to know how to concisely, accurately, and clearly articulate what you are working on. You also have to learn how to tailor your message to effectively communicate it with different personalities and pay attention to your tone of voice.
Related Article: Share Your Ideas Fearlessly in Business Meetings
5. Listening skills
When working online, listening is crucial to avoid confusion. It allows you to have a clear understanding of the instructions, updates, and progress of the projects you are managing. When you hear out the details well, you can carry out your tasks properly. Also, you will be able to ask the right questions and understand clear explanations to your questions. Listening doesn't mean just staying quiet and hearing what the other person is saying. It means understanding the content of what the person is talking about. 
Related Article: 7 Helpful Tips To Improve Your English Listening Skill
6. Writing skills
Part of performing your role in your online job is writing, although it may not be the kind of writing where you have to publish a book, an article, or a manual. Writing could also mean responding to team chats or sending quick messages to connect, update, or go through the details of your project. Also, you may need to write emails to network with others in your field, or reply to emails to answer client queries. On certain occasions, you may also be required to write reports, send memorandums or instructions, or write online content.
Related Article: Enhance Your English Writing Skill By Keeping A Journal
7. Typing skills
One of the most understated but required skills in pursuing an online job is typing. Though it looks unimportant, it is certainly needed. Being a speedy typist will enable you to work faster thus you'll be more productive. If you are a bit slow in typing, you can improve it by practicing until you increase your speed and accuracy.
8. Teamwork and collaboration skills
Any online job would require you to work with a team to plan, execute, and complete a project. When working remotely, collaborating may seem easier than it is. At times it is easy to lose contact when your fellow online personnel are working in different hours and time zones or they might be assigned with different projects that are also urgent. However, you must be patient and still opt to stay in close contact daily for updates. Always keep connected regardless of whether you are handling projects with them or not to maintain a good working relationship with them.
9. Interpersonal skills
Working online requires getting along with the people you work with. Building positive relationships would be easier for you if you possess interpersonal skills. Moreover, others would be comfortable working with you and even have fun. When people enjoy working with you, they will be more supportive, and cooperative, hence your team will be more productive.
10. Digital marketing skill 
In this digital age, most people are now online, hence marketing must also be done via the internet. Having an online presence is powerful as it can draw people and make a brand known. Most online jobs are created to market or sell online, hence, anyone who wants work in this kind of setting, should also learn the best practices in digital marketing or have an understanding of how it works. Being proficient with digital marketing will help you to help the company that hired you to achieve good results.
11. Planning and organizational skills
Having organizational and scheduling skills will help you a lot when you work remotely. You will be able to prioritize, work efficiently, and be more productive. To keep yourself organized, you can plan and set up goals at the beginning of the week. Identify what you need to do, and plan how you'll do it. Break them down into manageable pieces and create a timetable to schedule on when and how you can effectively execute them. While doing the tasks, make sure your projects are well coordinated and stick to your timetable to meet the deadlines.
12. Time management skills
Projects in any business do have deadlines to meet, hence it is also expected of you to follow a timetable to do your job. To be able to balance personal responsibilities and finish your tasks, manage your time well. Identify how many tasks you can handle and the number of hours you can work per day. Then, organize your daily activities, by creating a schedule that you can keep and stick to it. Identify specifically what you are planning to achieve in a day to avoid lacking direction, juggling tasks, and sacrificing one task for the other. Also, track your time by being mindful of how you are using your time. Lastly avoid distractions to avoid the urge to procrastinate. 
13. Critical thinking and analytical skills 
While doing your work, you may need to analyze complex details and large amounts of data to find a solution. You may also be required to look into different angles to make a smart decision. In both instances, you need to practice critical thinking to have a logical approach to resolving issues. If you are a remote worker, this means you have to think creatively on your own to deal with this kind of situation. At times, you can ask your fellow online personnel but strategizing how to apply it suitably still depends on you.
14. Negotiation skills 
Occasionally, you may spot some gaps, and come up with good suggestions on how to improve processes in your company. However, when an effective working process exists, adopting a new method may not be initially well-received. To enable others to better understand your point, you need to present your proposal well and negotiate if needed. Hence learning to convince others is another advantageous skill you can learn if you want to work online. 
Related Article: Useful English Phrases you must know for Business Negotiations
15.
Stress management skills
One of the realities in working online is that while others may perceive it to be easier and offers much more freedom than an office job, the truth is it is also challenging. Home-based workers are also dealing with deadlines, multiple projects, unexpected delays, negative feedback, communication issues, and technical problems, which causes them to be stressed. Being burnout in doing one's work is also possible, hence obtaining stress management skills is helpful to remain cool and keep a clear head.
18. Leadership skills
Even though you are applying for a non-managerial position, it is still good to possess leadership skills. Contrary to what others think, leadership doesn't only mean managing others. It entails learning how to motivate teammates, delegating tasks well, meeting deadlines, and being a good example. Even the ability to properly self-manage yourself demonstrates your leadership skills. Possessing this skill will make unexpected situations not too hard for you to deal with as you know how to rise to the occasion and still manage to work effectively. Unexpected situations certainly occur when working online. At times, you might need to suddenly take over in leading a project since the original plan didn't work out or the assigned person can't perform his task for some reason.
You might already possess some of the skills listed above, however for those that you still have to develop, have the patience to obtain or hone them. In the long run, you will thank yourself to have this skill set as it will be easier for you to find an online job or make working from home easier.
Related Articles:
---