17 Types of Professional Business Letters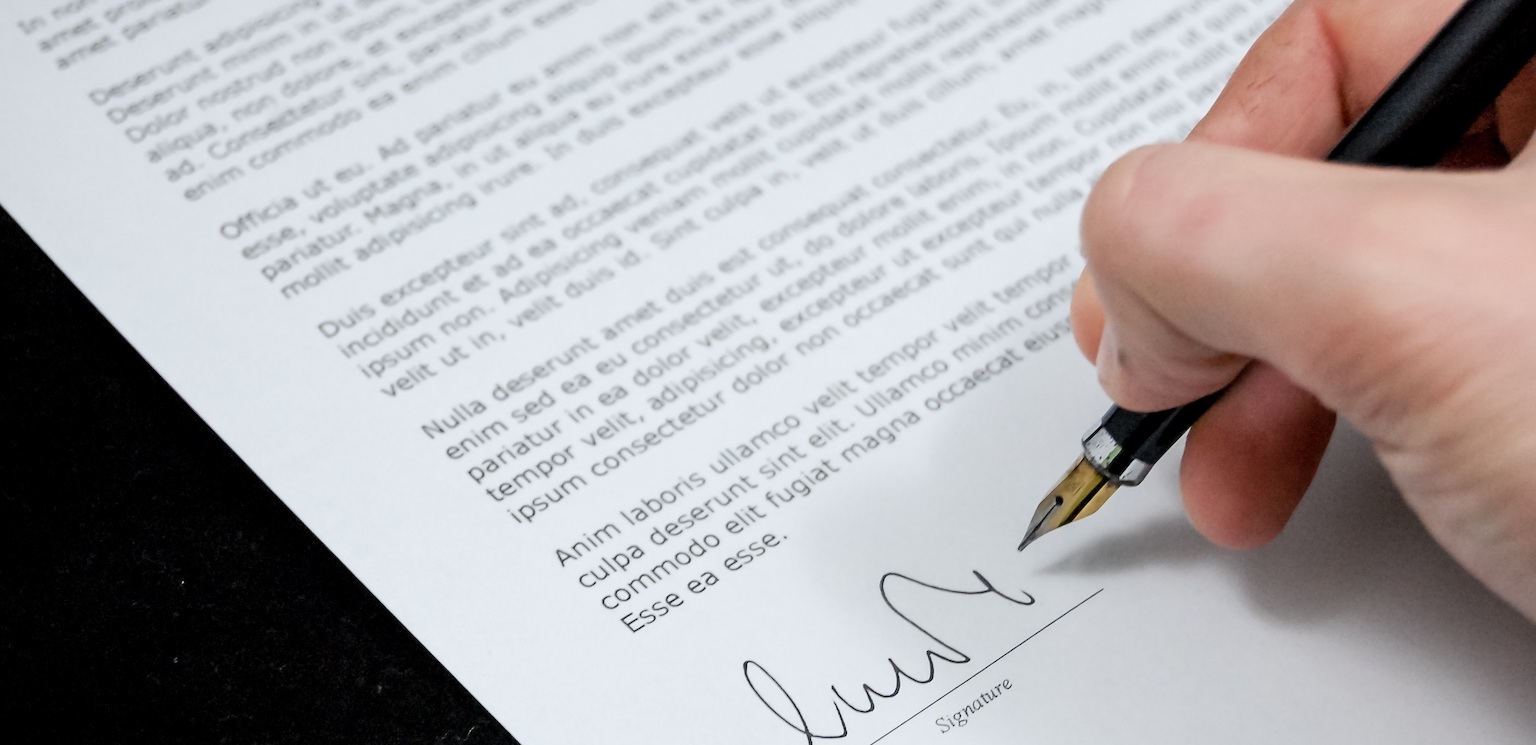 Professionals often use business letters as a communication means for business or work-related messages. At some point in your professional life, you may be required to write it. In different stages of your career, you may find yourself needing to write different types of business letters. You may need to write a letter to apply for a job, express gratitude, acknowledge, apologize, or formally give notice for your resignation. Each business letter has a specific focus according to its purpose. Read on to learn about the different kinds of business letters you would possibly write as a professional.
1. Inquiry Letters
Inquiries can be formally expressed through inquiry letters. This kind of communicative note is used to obtain certain information to fill the gaps, or any missed out detail. Some of the information being asked through inquiry letters are prices of products and services, job opportunities, or working agreements. To write a succinct inquiry letter, you can use bullet-listed format. This helps in making your detailed questions clear, and easy to read. When writing an inquiry letter, include details such as a quick brief introduction about yourself, your queries, and reasons why you need to have the information. Contact details must also be included so the reader can easily send out his response to you.
2. Appreciation Letters
Expressing your gratitude when someone helps you or does you a favor is a form of courtesy. Hence when you want to communicate your appreciation in written form, you can write appreciation letters. Sending this letter is a nice gesture when establishing or maintaining a good relationship or network. Through this letter, you can provide positive feedback by letting others know how much you appreciate them. When writing this, express your thankfulness, include details about what they did, and how it has helped you.
3. Recommendation Letter
A recommendation is usually sought from applicants who are pursuing professional opportunities or admission for higher education. Many companies have this as a requirement before hiring candidates to confirm their professional qualifications and work ethic. As the person recommending shares good feedback about the person applying, it helps in strengthening the credibility and value of the applicant. This letter is normally written by someone who knows the subject personally as they were in contact or worked together. The writer could be the applicant's previous employer or professor. In this letter, the relationship of the person writing the recommendation with the subject, the evaluation of the candidate's qualifications, and examples of how the candidate demonstrated his skills, potentials, and character traits should be included. 
4. Congratulation Letter
This letter is written to express your recognition for someone's achievements. For an organization, this letter is used to encourage or reward an employee, a consumer, or business partners, hence a good simple tool for relationship-building. This is often given as soon as a good event has taken place. In it, the writer normally expresses his motivation to send his congratulations and praise for the accomplishment.
5. Follow-up Letters
Follow-up letters act as a reminder of prior communication to urge proceeding to the next steps for certain projects or tasks. Also, it may be sent to reiterate the agreements during a meeting,  inquire about the status of an application, or follow up for an order requested. This letter intends to urge progress and speed up a process. It includes topics and points discussed during a meeting, statement of your purpose to follow up, and expression of your gratitude for the partnership, opportunity, or service provided. 
6. Complaint Letter
Complaint letters are written to communicate dismay about a certain issue. It aims to bring to notice an error or a defect to try to get a resolution to the problem. This letter has to be descriptive so the reader will understand better your point and how the problem has caused you inconvenience. The tone you will use can also influence whether your complaint will be well considered or not. If you maintain to sound professional and formal your claim has a better chance of being taken seriously. Although you express that you are displeased, you should still be tactful. Maintain politeness and avoid sounding nagging to prevent offending the opposite party. Remember that your letter's content can be shared in the business circle and can have a lasting impact on your image. To make sure you write it effectively, include only the details needed. Simply express your dissatisfaction, the details of the problem and a  suggestion on how the receiver of the letter might correct the situation
7. Letter of Acknowledgment
Otherwise known as the letter of receipt, this serves as a confirmation. It is usually sent out to let others know that you have received something. It is also used to acknowledge that you received the other party's queries and complaints or to confirm that you have an understanding of such situation, or aware of a fact or error that someone has pointed out. To write this, state your acknowledgement that you understand, or received something and then thank them for it.
8. Apology Letter
Apology letters are used to express acknowledgment of mistakes and sincere regret regarding a certain matter. On it, you also include your solution or adjustments to be made to try to undo the damage. Apology letters can be written to communicate your regret may the mistake be your own fault or you are writing on behalf of an organization. This letter is sent out to show your intention and initiative to mend a relationship with a wronged coworker, business associate, supplier, or customer. 
9. Adjustment Letter 
This letter helps in relationship-building and prevents burning bridges. Adjustment letters act as a response to a complaint letter. In this letter, the writer acknowledges his mistake and lists out his concrete possible solutions for resolving the problem. The tone in this letter must be humble and formal. The adjustment written here, can be in the complainant's favor however, there are also instances where it can go otherwise due to valid reasons. In such cases, stress that you understand the complaint, state your decision, and provide a factual explanation on how you reached such decision and why you think it's the best and fair. 
10. Letter of Interest
Letter of Interest or cover letters is usually submitted along with resumes. It serves as an initial written introduction about yourself. Its purpose is to highlight your qualifying factors to gain a positive response from your prospective employers. Your cover letter must include the statement of your interest in the open position and a brief explanation about your experience and skills that are relevant to the job. Also, include your contact information, and end it by encouraging the reader to follow up on your application should they want to know further about your qualifications. 
11. Acceptance Letter
To formally express your acceptance on something may it be a job, a promotion, a gift, an invitation, an honor, a resignation, or an appointment in a written form, then write an acceptance letter. This letter should include your expression of appreciation by thanking the person for the offer and make a reference to what you are accepting.
To learn more about cover letters, read our article 1 Mistakes in Writing a Cover Letter and their Quick Fix.
11. Resignation Letter
When you are leaving a company, submitting a letter of resignation is customary. This letter serves as a notice to officially inform your employer of your intent to leave the company and quit your job. This is usually submitted to your immediate supervisor and also used for documentation purposes. This letter is short and should contain your statement of resignation, the reason for leaving, your last day of work, and a thank you note. 
12. Bad News Letter
At some point, it is more convenient to tell bad news through a written note than to meet the person. If you are giving negative news about a decision, make the person feel the decision was fair and just. Remember that breaking bad news needs delicacy and must be carefully handled. Explain the necessary aspects and steps taken before finally coming up with the decision. Prepare your reader properly by not placing the bad news outright in the letter, but put it in the middle of the text. Be sensitive to the reader's feelings and remember to write it in a way that somehow softens the blow. Also, be concise and maintain a professional tone. When writing a bad news letter, open with a polite note, then state the negative news, and include the details and reasons behind the decision.
13. Farewell Letters
Farewell letters are the written messages you give to colleagues, or clients to officially inform them that you are leaving or moving on. When writing a farewell letter, you can include a brief reason for moving on, and your new contact information so you can keep in touch in the future.
14. Letters of Condolence
Letter of condolence is written to show that you care and express sympathy for the loss of an employee, a colleague, or anyone else.  This gesture may be simple but somehow helps to comfort someone mourning in your professional circle. When writing your message to console a grieving person, remember to be genuine, sensitive, and sincere. Include in your condolence letter your expression of sympathy, point out something special about the deceased and offer to help.
15. Letters of Request 
Letters of request are sent out to ask for professional help. This letter needs to have a humble tone without sounding needy nor being overly emotional. When writing this letter, clearly express your request, the reason for the request, and the appreciation for the help you hope to receive.
16. Order Placement Letters
Order placement letters are sent by a buyer who wants to place an order from a seller.  This letter also serves as a legal record of a transaction between the seller and the buyer.  It is detailed and written in a formal manner. It contains details about the items or services being ordered, quantity, and payment terms and conditions. 
17. Payment Request Letter
On certain occasions, you might find yourself the need to remind some individuals about a payment. Sending a payment request letter can be helpful in such instances. This letter can be used as a courteous reminder before collecting money from your payees. This letter includes a statement of your request for payment, a certain amount to be paid, the last date of payment and its amount, and the detail of the legal action in case of non-payment of the dues.
Having a good understanding of business letters will allow you to effectively communicate your business or work-related messages. Remember that your readers are busy so keep your business letters short and to the point. Also make it succinct, clear, and accurate when composing these letters. 
Learn useful vocabulary and expressions when writing a business letter by studying with LingualBox. Start with our 2 free trial classes today and see how we can help you in your English language learning. 
More Related Articles:
17 Important Business Email Etiquette Rules That You Need to Know
11 Books You Should Read to Learn Business English for Beginners
---