15 Tips to Overcome the Difficulty of Learning English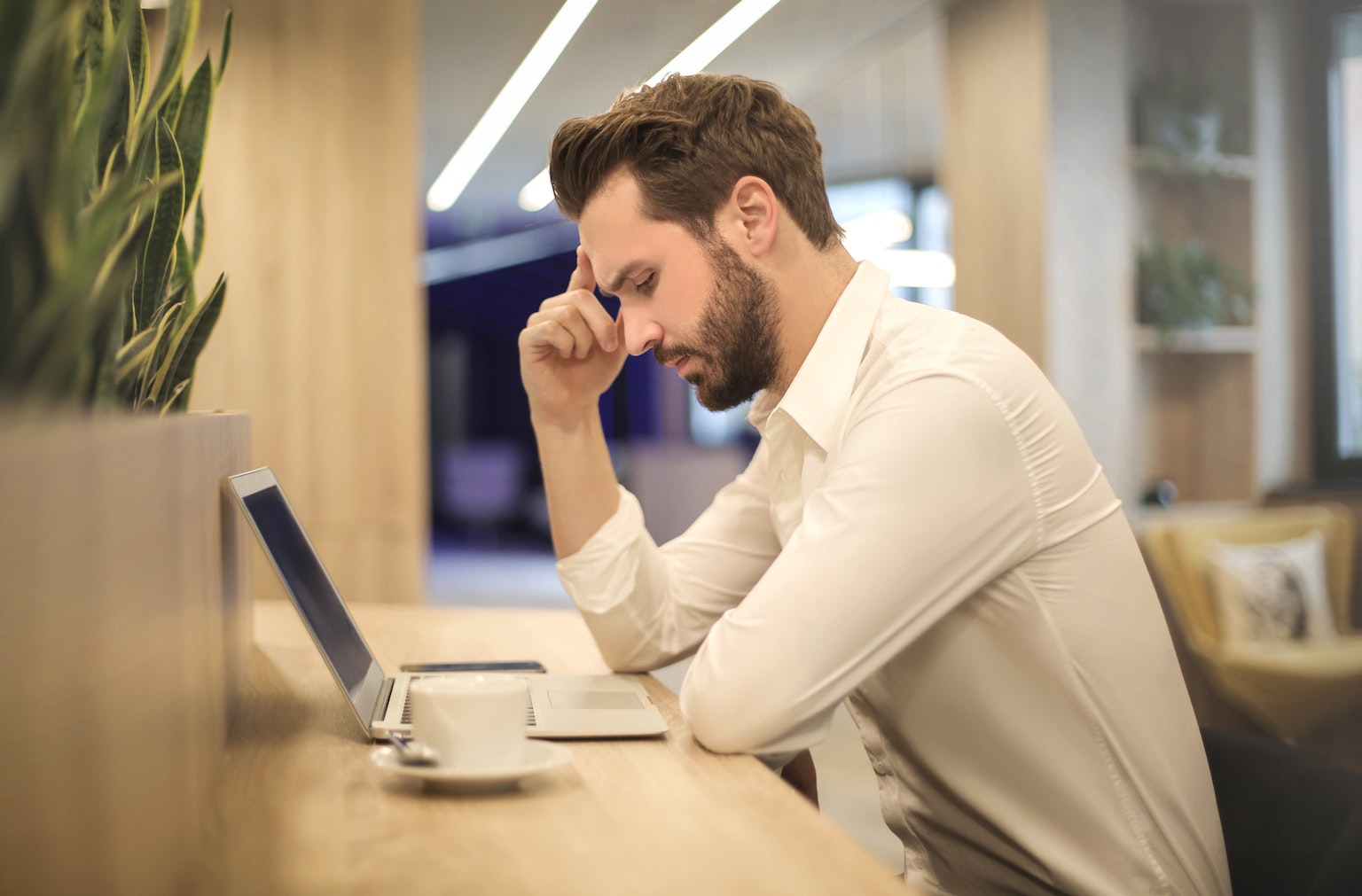 We all have different reasons why we study English. Some would like to study abroad, talk with foreign colleagues, get a promotion, or have a vacation in an English-speaking country. Whatever your reason may be, there is one thing that we all have to go through to be good at it, and that is to study it. However, at some point, we might feel that learning English is difficult. Hence it is best to figure out what's causing the difficulty. When you do, you'll be able to know what you could adjust and choose a setting that could work for you to learn effectively. 
To help you identify, we've listed down the common mistakes English learners might be making. This might help you to detect the cause and understand what you could do about it. 
1. Figure out the best time for you to learn.
Some people work best first thing in the morning and switch off in the afternoon. While others prefer to study in the evening or afternoon as it takes them a while to get going. As for you, identify when your brain is at its sharpest and function best. Once you can choose the ideal time for you to learn, plan your study schedule accordingly. When you work when you are not in the mood to take in information, the harder it is to concentrate and process the details. 
2. Take notes and remember your mistakes.
One thing you have to accept in learning any language is that you will make mistakes. Chances are, you'll even have the same fault over and over again. However, this gives you the chance to correct it, figure out why it is wrong, and learn. If somebody has corrected you, make a note of it to remember. You can also look at English test results as a study tool. Go over your mistakes, choose one or two that you want to focus on, and then use a grammar book to check rules. 
Related Article: 3 Common Mistakes When Using Modifiers and How to Fix Them
3. Put yourself in the middle of English speakers.
One of the best ways to learn a language is by searching out situations where you must speak, read, and listen using English. It will force you to utilize the language and focus. Also, it helps you to get used to communicating even in uncomfortable situations. For example, you may start by chatting with a native speaker in a bar or joining some events native speakers in your area would join. 
4. Set the default language of the gadgets to English. 
Suppose you set the default language to English on your phone, laptop, or other gadgets. Then you can naturally attach to the English language in daily life. The more you use your device and read online, the more you become familiar with the English words being used. Associating a function with a certain word will expand your vocabulary. Hence it is also an excellent way to learn a language.
5. Set realistic goals
It is a common desire to learn English instantly; however, you might plan and expect to learn at an unrealistic pace. Set yourself some objectives but be realistic in what you can achieve. Setting short-term objectives to attain long-term goals would help you to keep track of your progress. Also, you cannot expect to speak the language fluently in just a few months. Even you are taking private English classes. But don't worry, your English will gradually and steadily improve over time. 
6. Studying the culture 
Learning a language is not just about grammar and vocabulary. It is also about understanding the culture and how the native speakers with different ways of thinking and speaking communicate. This way, you'll understand the words they use, the intonation, and their accent. 
7. Having fun
Learning a language can be a demanding task, as it does take time and effort. When it feels burdensome, chances are you won't perform well due to a lack of motivation. But if you enjoy what you do while learning, you'll be more likely to stick to it. If studying English feels like a burden, then you can find ways to add some fun and entertainment to it. You may seek games that will boost your critical thinking skills like crossword puzzles, sing songs, read comics, and watch movies. 
Related Article: Mastering English While Having Fun: 4 Best Movies to Learn English
8. Identify your preferred learning style.
Since every individual is different, the way each person learns is also unique. The first step towards boosting your language skills is identifying your preferred learning style. By knowing this, you'll be able to figure out what works for you and whatnot.
9. Write a personal journal, blog, or posting short text on Twitter.
An excellent way to practice English is by writing down your daily thoughts, ideas, and experiences. It helps you to express yourself and be more fluent. You also get to see the extent of your vocabulary. Moreover, whenever you encounter a situation when it is hard for you to translate a word in English to express an idea, your learning starts. You try to find the word you are looking for in the dictionary. The more you search for new words and expressions, the more your vocabulary will expand. May you be writing just a few sentences or paragraphs. Practicing every day makes you even better, especially if you write about different subjects. 
If you feel it is too difficult to write long sentences, you can start with short sentences. For example, you can try to post on Twitter!
10. Create your own flashcards.
Writing down unknown words you come across will help you to remember them. Under each word, you may write its meaning and a sample sentence as well. This can be handy when you want to review anytime. 
You can also use flashcard apps like Quizlet, Brainscape, or Anki. 
11. Write an observational journal.
An observation journal is what you use when you want to write about something you have seen. You may talk about the place you've been to or write about the people you've encountered. You may also describe the food that you liked. No matter what your subject is, what matters is that you write as descriptive as possible. By doing so, you can expand your vocabulary and enhance your writing skills. 
12. Learn collocations.
There are several aspects of the English language that you may not find in textbooks. Slang words, colloquial terms, and phrasal verbs are common in everyday English conversations. Still, you'll mostly encounter it by watching videos or by hearing a native speaker talk. When you come across these words, don't just listen to them but seek more by thinking about how they were used. Also, you may search if other words or constructions are possible to be used as well. The more you look for these words and understand their meaning and usage, the more you'll learn and be more comfortable using it. Although this is not the kind of language you're likely to use in an academic essay, it is still beneficial to you, as you can use it when talking with native speakers and understand conversations better. 
Related Article: Improving English Fluency by Learning Collocations
13. Regionalize your English.
There are words and phrases in British English that mean differently in American English and vice versa. Some of them can be considered inappropriate to be used in another country and can result in miscommunication. The native speaker you are talking with may be surprised by the words you use because it may mean something different. At the same time, you may wonder why your messages were interpreted differently. Hence, it would help if you regionalized your English. If you want to target staying in the US, then be sure to study American English. But if you are staying in the UK, then learn 'British' English. 
14. Continue learning after you learn the basics.
People tend to be complacent when they learn English basics and can communicate a bit in English. However, it is still important to practice even if you feel your English already reasonably good. To get even better, you may converse with a native English speaker. You may also think and practice a better way to explain something you are passionate about or how to ask things you are curious about. You may also keep on watching English movies and continue writing to master the language. 
Read this: 3 Unique Asian Countries You Can Practice English while Travelling
15. Learn at least one new word each day. 
Learning a word a day may be one of the oldest ways to learn a new language but still one of the most effective. To do this, you may find a new word each day and set yourself a goal to use it in conversation. You can pick words you've come across through reading or listening or choose colloquial words you heard from native speakers. This small step may be simple, but you'll learn hundreds of words and phrases in a year when you do it consistently. 
Related Article: A Technique in Vocabulary Building: How to Remember More Words
Conclusion
Above are the 15 pieces of advice I can give to you. Learning English may be hard sometimes, but as you continue, you can master it! Enjoy your journey!
---